Event Information
Refund policy
Contact the organizer to request a refund.
Eventbrite's fee is nonrefundable.
A three-hour Zoom interactive workshop using the story of Bluebeard exploring predatorial forces that sabotage women's rights to live fully.
About this event
"In order to banish the predator, we must unlock or pry ourselves and other matters open to see what is inside. We must use our abilities to stand what we see. We must speak our truth in a clear voice. And we must be able to use our wits to do what needs be about what we see." — Dr. Clarissa Pinkola Estés - Women Who Run With the Wolves
The story of Bluebeard explores a crisis in culture pervasive in contemporary society. For thousands of years, women's power, creativity, insight, and knowing have been written out of history. Women have been maligned, muzzled, and murdered by patriarchal predators who contend that women have no integrity of vision, no deep insight, no original voice, and no decisive action.
We all pay a price when women are diminished. Devastating global imbalances —there are many — demonstrate this truth. In Bluebeard, women are hunted and held captive by predatory forces; their freedom depends on discovering the key that unlocks their inner resources — resources long buried, but not destroyed.
In this workshop, we explore these predatorial forces as those that sabotage women's rights to live fully. In examining both the light and dark aspects of the Saboteur archetype, we track processes of entrapment and liberation. This tracking allows us to ask questions; it exposes the rules, regulations, and conventions that are malignant, divisive, and life-denying within culture.
Reclaiming women's history, experience, and authority matter to all peoples. This workshop is open to anyone who wishes to engage in this conversation.
This event is presented by LIVING STORY PROJECT.
Living Story Project is an initiative focused on storytelling to foster connection, creativity, and community. Stories allow us to better understand what is often incomplete, untold, or hidden in prevailing mainstream narratives.
Using an array of oral and written storytelling traditions from across the globe, Living Story Project creates an inclusive space for interactive and dynamic conversations about issues that matter.
While Living Story Project's theme-based events centre around specific topics regarding the human experience, it is the vitality of the conversations among participants that generate community-learning and bring these topics to life. The objective of Living Story Project is to connect people to themselves, to one another, to place, and to time.
LSP 🌱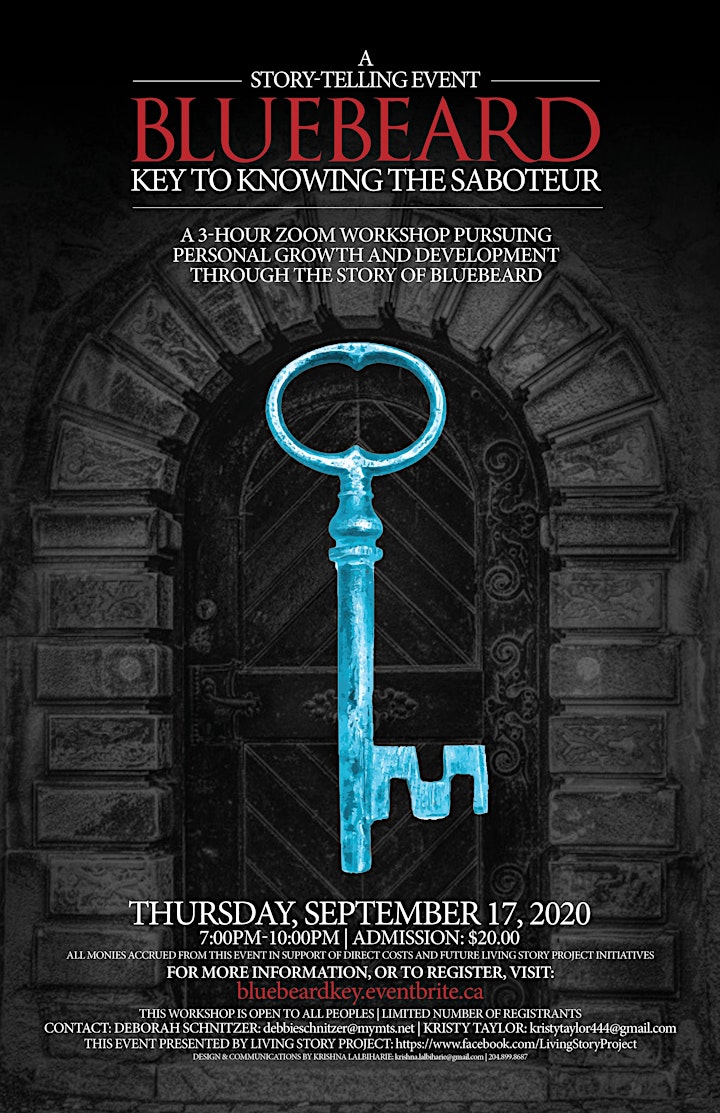 Date and time
Location
Refund policy
Contact the organizer to request a refund.
Eventbrite's fee is nonrefundable.