Description

What: Introduction To Macro Beauty With Celebrity Artist Lucky Bromhead
When: June 5, 2013
Where: Blur Makeup Room
639 Queen St. West, Toronto, ON
Time: 7 pm - 9 pm (Please arrive at 6:30 pm to check in.)
Ticket Price: $250 ($50 is redeemable in products at Blur. Only 10 spots available.)
Tickets are NON-REFUNDABLE unless canceled by host. If you are unable to attend last minute, you may sell your ticket to someone else.
Bring: Pen, notepad. Photo taking is welcomed but video recording is prohibited.
Blur Makeup Room is pleased to announce the first of many workshops. To kick it off, Blur has partnered with Lucky Bromhead for a fantastic class not to be missed! Our aim is to provide non-stop learning to our artists and create classes that are invaluable for a successful career in makeup artistry.
This introduction to Macro Beauty will give you the foundation needed to executing a flawless beauty look for close-up photography. Designed for professionals, this is a great opportunity for novice and seasoned makeup artists to sharpen their technique, expand their knowledge and exercise their creativity. Lucky has created looks for many campaigns, TV hosts, musicians, and has a long list of celebrity clients. Her many years of knowledge and attention to detail are among the many reasons why she is highly sought after.
Attendees will have the chance to watch Lucky demo a look on a model. International, Toronto-based photographer, Wade Hudson, who has shot stunning macro beauty shots with Lucky, will be on hand taking photos and will touch on what he looks for in a macro shot.
Learn:
Elements of a macro beauty shoot
How to pay attention to detail
Tips for achieving a flawless complexion
The right products to use
How your makeup will be seen under a macro lense
Importance of team work
What a photographer looks for in a perfect makeup look
As an amazing bonus, $50 of the ticket price is redeemable in products carried at Blur Makeup Room (yaby, Face Atelier, bdellium, Embryolisse, Glamcor, and much more) which you can redeem right after the workshop. You will receive an additional 20% off with our Industry Discount. If you have not signed up for our discount program, bring in appropriate photo i.d. and one of the following: Union card or proof of Agency Representation, Editorial Credit, Call Sheet with your name and department, Makeup/Hair/Aesthetic school registration or certificate/diploma (current and future students welcome), Letter of reference from other pro's you have assisted. Follow us on Facebook and Twitter for updates on workshops, events and new products!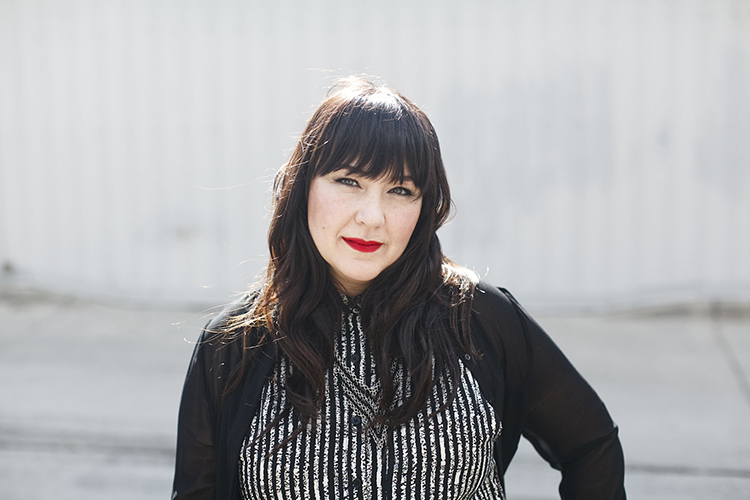 About Lucky Bromhead
Lucky Bromhead has been painting faces for about 20 years. After many years as a trainer for MAC Cosmetics, and key makeup for the Canadian episodes of 'Elvis Costello's Spectacle! Elvis Costello With...' Lucky was the head makeup artist for MTV Canada for 7 years and continues to do makeup for MuchMusic, MTV, Bravo!, The Space Channel, The Marilyn Denis Show & The Comedy Network. She is also the resident makeup tutorialist for MTV FORA.
Lucky's makeup has graced the faces of Zooey Deschanel, Jared Leto, Jeff Goldblum, Sarah McLachlan, Coeur de Pirate, Ron Sexsmith, Austra, M.I.A.,Cyndi Lauper, Elvis Costello, Bono & The Edge, Timothy Olyphant, Lauren Conrad (The Hills), Kanye West, Jully Black, Fefe Dobson, Nikki Sixx, Jeanne Beker, Peaches, Drake, Michelle Trachenberg, Emily Haines, Keisha Chante, My Name Is Kay and Walk Off The Earth. She's also done makeup for the music videos of Bedouin Soundclash, Magneta Lane, Nicole Holness, Matthew Good, Jay Malinowski and Armistice. Lucky was also honoured to be chosen to do makeup for the 2010 Winter Olympics in Vancouver, doing makeup for CTV's Olympic Morning. Her work has appeared in publications like Flare, Chloe Magazine, Kenton, Fashionisto, Vice Magazine, FQ, Vista, and Verve Girl. She's keyed countless sections for the runway for Fashion Cares and continues to be on the team for Maybelline during Toronto Fashion Week. Lucky also contributes to beauty articles for Elle Canada, MTV FORA, The Huffington Post & Yummy Mummy Club and has appeared as an on-air beauty specialist for Cosmo TV and MTV. She's taught masterclasses for MAC, Benefit, Makeup Junkie and is thrilled to be here with you today.
To see more of Lucky's work, visit http://be.net/luckyb
'Like' Lucky on Facebook and follow her on Twitter!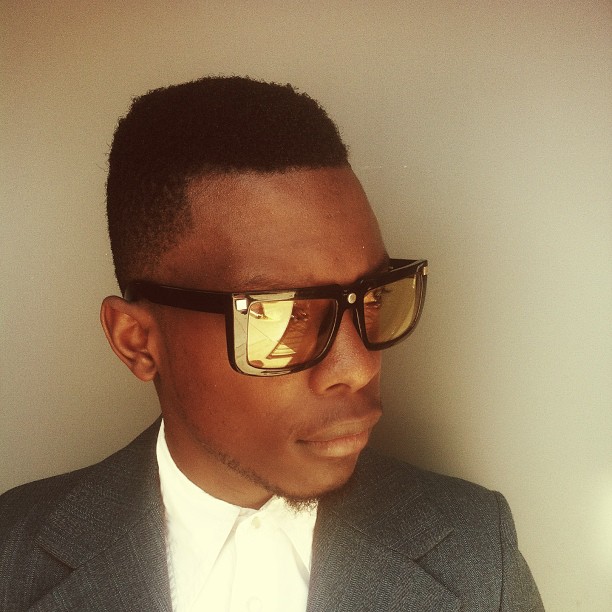 About Wade Hudson
Jamaican-born Wade Hudson shot his first body of work on a trip home. Inspired by the intricacy and expressiveness of the human face, Hudson's work is defined by a certain quiet intensity. Captivated by photography's timeless quality, his first foray into creative portraiture captured a multitude of Jamaican faces in all their mesmerizing imperfection, which was exhibited at Twist Gallery. Unposed yet composed, Wade's aesthetic is defined by an effortless, raw approach to investigating the human form. He has had the pleasure of working with
DDB Paris
and has had the opportunity to team up with community organisations in Toronto such as Manifesto. Wade's tears includes being featured in
L'Equipe Magazine
based out of France, shooting the cover for
Press the Beauty's
debut print issue as well as a number of online publications.