Your business is crucial to our community. Let us help you generate a steady flow of referrals, so you can continue making a difference.
About this event
Learn the system that has generated 12 million referrals for businesses around the world in the last 12 months!
Over 86% of business owners say they get their best business by referral. Based on data from working with over a million business professionals across the globe, our system has generated close to $18 Billion USD for our members in the last year alone and we will be sharing it with you for free!
Join us! Meet some amazing professionals and find out how you can use BNI's proven system to grow your business!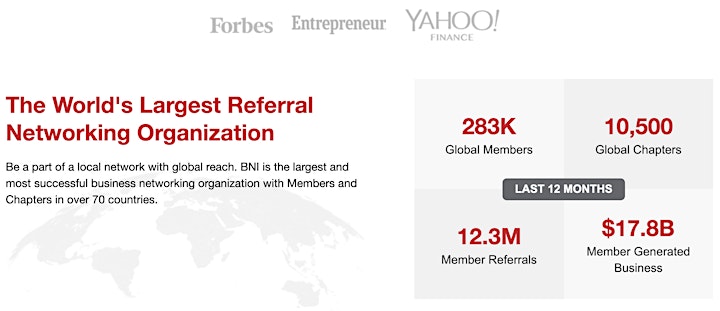 Organizer of BNI Alberta South Business Networking Open House
BNI is the world's largest referral organization whose sole purpose is to help you grow your business with the assistance of other professionals in a positive, supportive and structured environment.
In 2019 alone, BNI generated over 12.2 million referrals resulting in more than $16.7 billion USD in closed business for our members worldwide.
Contact: admin@bnisalberta.ca  403-800-3017