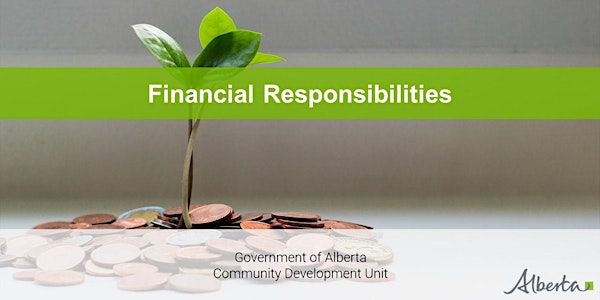 Board Development Program - Financial Responsibilities Webinar
Financial Responsibilities - A Live Interactive Webinar
About this event
What are the board's financial responsibilities? How can the board fulfill these responsibilities? What is Financial Management and what does it include? To put it simply, the board has to know what is going on, and ask questions if they don't! Join us for more details and a few activities that will introduce your financial responsibilities.
Click on the "Remind Me" or "Join Waitlist" buttons, if this session is sold out or is not open yet. You will receive an email as soon as a spot becomes available and you can register. If you would like to receive notice as soon as additional sessions are open for registration, click on the "Follow" button to follow our page and get an email or an app notification from Eventbrite. We look forward to seeing you at a session soon!
Please note that this webinar may be recorded.
Click here to subscribe to our mailing list and stay updated.