Description
For Board members and Executive Directors
---
Thursday, November 28, 2019
5:30 p.m. to 8:00 p.m.
United Way Winnipeg, 580 Main Street (parking in the rear)
Cost to register: $60 per participant
A light supper will be provided.
If cost is a barrier to participation, please email Tamara at tingrilli@unitedwaywinnipeg.ca.

How effective is your Board of Directors? How do you know? Are you certain your Board is making a real difference and contribution to your organization?

While many Boards talk about conducting regular governance evaluations, few Boards actually do. Even fewer Boards conduct performance evaluations of individual Directors. As Boards come under increasing pressure to be accountable for how well they govern, evaluating Board and Director performance has become an essential component of good governance.

Workshop Overview

This interactive workshop will provide insight on how your Board can successfully approach this challenging aspect of governance, by examining how to develop a Board assessment framework and sharing key evaluation practices:
How should your Board measure "success"?

Why even bother evaluating the Board?

The "How-To" and the "What" of evaluations,

Overcoming resistance to peer assessments;

Non-performing Directors and dysfunctional dynamics;

Impact on governance.
About the Facilitators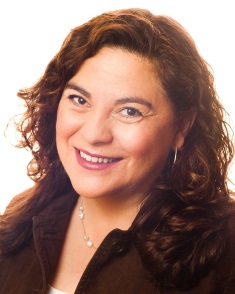 Maria Capozzi, MPA, CGAP, ICD.D
Director, Corporate Governance
Office of the Auditor General (Manitoba)

Maria has been with the Office of the Auditor General (OAG) since 1998, and has extensive experience in conducting governance assessments and audits of public sector Boards of Directors. She has authored numerous OAG Reports to the Legislature, including reports on the Appointment Process to Agencies, Boards and Commissions (2011), and the Study of Board Governance in Crown Organizations (2009), which provides an informative overview of leading practices and common challenges in providing effective governance in the public sector. Maria is currently a member of the Manitoba Chapter Executive of the Institute of Corporate Directors (ICD), and has completed the ICD.D director's certification through the Rotman School of Management. Maria has also achieved her Certified Government Auditing Professional designation through the Institute of Internal Auditors. Maria holds a Masters in Public Administration, and a Bachelor of Arts in French and Political Science. Prior to joining the OAG, Maria worked with a number of private and public sector organizations, including Manitoba Public Insurance, Kleysen Transport Ltd., Manitoba Department of Labour, and Investors Group Inc.