Description
Capacity Canada is pleased to present our first Board Governance BootCamp in Hamilton, sponsored by The Cowan Foundation, and in partnership with The United Way of Burlington & Greater Hamilton.
This BootCamp delivers practical governance training to non-profit Boards and equips them with relevant action plans that will deliver a noticeable performance improvement in their boardrooms.
Introduction and Premise:
Capacity Canada has carefully designed a program focused on governance processes, rich inter-activity with participants and relevance of content. Each session has been designed for:
Incredible, renowned faculty
Ease of application to ensure maximum impact
High interaction in a participative format
Focus on improved Board performance
Distinct features of Capacity Canada BootCamps:
Limited to 25 organizations
Both the CEO/ED and Board Chair participate
Pre and Post BootCamp surveys determine adaptive course content
CEO/ED and Board Chair commit to completing a project to address governance improvement
Includes a half-day follow-up session to provide coaching on project implementation
Cowan Excellence in Governance Award
Program Overview:
Capacity Canada's governance program design is intended to tackle those issues which have the greatest impact on overall board effectiveness and good governance.
Every topic is accompanied by insights into practical and relevant application through the use of a case study approach. Sessions are supplemented with break-out discussions to tackle issues and challenges participants are encountering in their organization. This format will help participants identify solutions and improve overall board performance.
Each participant leaves the program with a plan for tackling opportunities for governance improvement. A half-day follow-up session will occur approximately three months after the core program. This check-up will provide the opportunity for feedback on changes implemented and further governance coaching specific to individual organizational needs.
For a full description of the program, including faculty biographies, click here.
Expert Faculty:
Capacity Canada's BootCamp faculty are recognized as leading experts in their field, empowering boards and non-profit leaders to further social innovation. Faculty contains a mix of university researchers and governance professionals well known to the non-profit community.
Each session is led by a topic expert who combines leading-edge theory with first-hand knowledge and experience applying concepts that have direct and transformational impact on board performance.
Reinforced Learning:
Capacity Canada has partnered with Axonify to build an innovative board governance knowledge platform that is well-beyond traditional e-learning and webinars. Based on the latest in cognitive research, it combines micro-learning with adaptable knowledge-on-demand to help learners follow their own unique path and retain access to information over long periods of time. The entire experience is gamified, driving high levels of engagement and participation in the knowledge-building process.
As an added value, all BootCamp alumni will be granted access to the platform (a $399 value) upon BootCamp completion. By combining the BootCamp experience, learning platform and follow-up session, it ensures real impact to Boards and tremendous value to the organizations they serve.
Cowan Excellence in Governance Award
A distinct feature of Capacity Canada's BootCamp is the awarding of the Cowan Excellence in Governance Award. This award, presented at the follow-up session held three months post-BootCamp, recognizes excellence and improvement demonstrated by one BootCamp participating Board. In addition to recognition of their achievement, the winning Board will receive an unrestricted $5000 Cash Prize, for the board to use as they choose.
Agenda:
Thursday, September 29, 2016
5:30 pm – Registration
6:30 pm – Welcome, Keynote Address
* Featuring Mark Chamberlain, Founder & CEO PV Labs, accomplished business leader and passionate community builder
7:30 pm – Cocktail Reception
Friday, September 30, 2016
8:30 am – Registration & Breakfast
9:00 am – Principles of Governance That Power Exceptional Boards
* Susan Radwan, BA, M.Ed, Published expert in the areas of Policy Governance, Strategic and Risk Management
Noon – Lunch
1:00 pm – Strategic Planning
2:30 pm – Collaborations and Mergers
* Fred Galloway, BA, MSc, MBA, Non-Profit leader and expert in Strategic and Organizational Planning and Development
4:30 pm – Cocktail Reception
Saturday, October 1, 2016
8:30 am – Breakfast
9:00 am – Essentials of Non-profit Board Governance
* Don McCreesh, BA, MBA, C.Dir, Past Chair of the Board of Imagine Canada and Chair of the Standards Council
Noon – Lunch
1:00 pm – Risk Management
* Jessica Jaremchuk, BA, LL.B, Regional Manager, Frank Cowan Company and President, Family & Children's Services of the Waterloo Region
1:30 pm – Custom topics identified by pre-BootCamp survey
4:00 pm – Conclusion
Follow-up session – Thursday, December 1st – 1:00pm – 6:00 pm
Discussion-based session that will provide impactful feedback to your Board. Participants have the opportunity to discuss their governance project and learn how other local organizations are tackling similar issues. This part of the program ensures there is practical application of the theories presented within the two-day BootCamp.
SPONSORED BY:

IN PARTNERSHIP WITH: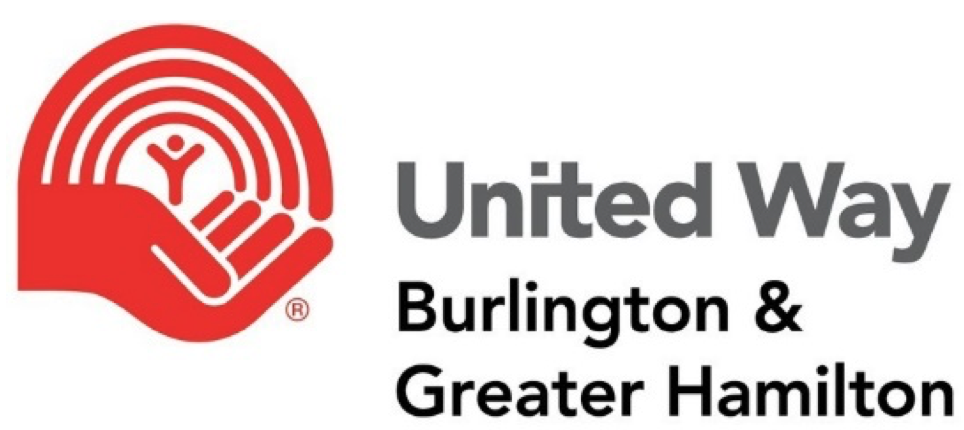 Thanks to the financial support of The Cowan Foundation, and partnership with The United Way Burlington & Greater Hamilton, Capacity Canada is able to bring our Board Governance Boot Camp to the non-profit community of Burlington, Greater Hamilton and surrounding area at a fraction of the cost of other programs available in Ontario. Our vision as a charitable organization, costing model, available bursaries, and unique approach to the program will yield tremendous value to non-profit organizations for years to come.
ABOUT CAPACITY CANADA:
Capacity Canada is a national registered charity that brings together the ideas, people and resources that fuel social innovation. Our vision is to change lives through courageous community organizations. We are accomplishing this by providing non-profit leaders new resources and professional support that enhances leadership skills, stimulates cross-sector collaboration, promotes knowledge sharing, and encourages social innovation