Doors 6:00PM / Show 7:00PM

This is a 19+ Event
About this event
Over the years Bobcat has amassed legions of fans with his brutally honest, outrageous, and off-beat comedy that has made him one of the most recognizable comedians in show business today. Goldthwait is as edgy as ever and his stand-up continues to draw crowds to comedy venues across the country with his hilarious riffs on his personal life, politics, and humorous stories about his over 30 years in show business.
Bobcat's creative imagination combined with his undeniable gift to write and direct is clearly displayed on the big screen and television. Among his many television projects currently in the works, Tru TV has announced the series premiere in early 2018 of its second-ever scripted series, "Bobcat Goldthwait's Misfits & Monsters." This genre-mashing, scripted anthology comedy series will bring viewers twisted morality tales from the darkly witty mind of creator and four-time Sundance Award-winning writer and director Bobcat Goldthwait. Each episode will tell a different story in a different genre – including 1970s-era science fiction, psychological thriller, romantic comedy and reality – and will satirize our social norms and exploit the awkwardness of its flawed characters. This is not the first time Goldthwait has worked with the Tru TV network. He also directed several episodes of the Tru TV series "Those Who Can't," a half-hour show that follows three trouble-making teachers that are more inept than the kids they teach. They're out to beat the system as they struggle to survive each day on their own terms. Goldthwait has also just finished writing and directing a pilot for Amazon with Michael Patrick King and Bridget Everett, called "Love You More."
As a film maker, Goldthwait has come a long way since the 1991 debut of his first movie "Shakes the Clown." Since then he has continued to pursue his passion for writing and directing movies. His imaginative eye behind the camera caught the attention of Esquire Magazine where they named Goldthwait "Director of the Year." His seventh and most recent big screen achievement, is the Sundance nominated film "Call Me Lucky." The critically acclaimed film bravely tells Barry Crimmins' incredible story. Bobcat's movie accomplishments also include; "Willow Creek," a found footage horror film about Big Foot, the dark comedy "God Bless America," a modern-day Bonnie & Clyde displays his inimitable talent for writing, "Windy City Heat," "Sleeping Dogs Lie," and "World's Greatest Dad" that starred Robin Williams. There's no doubt, there will be many more movies to come.
Bobcat Goldthwait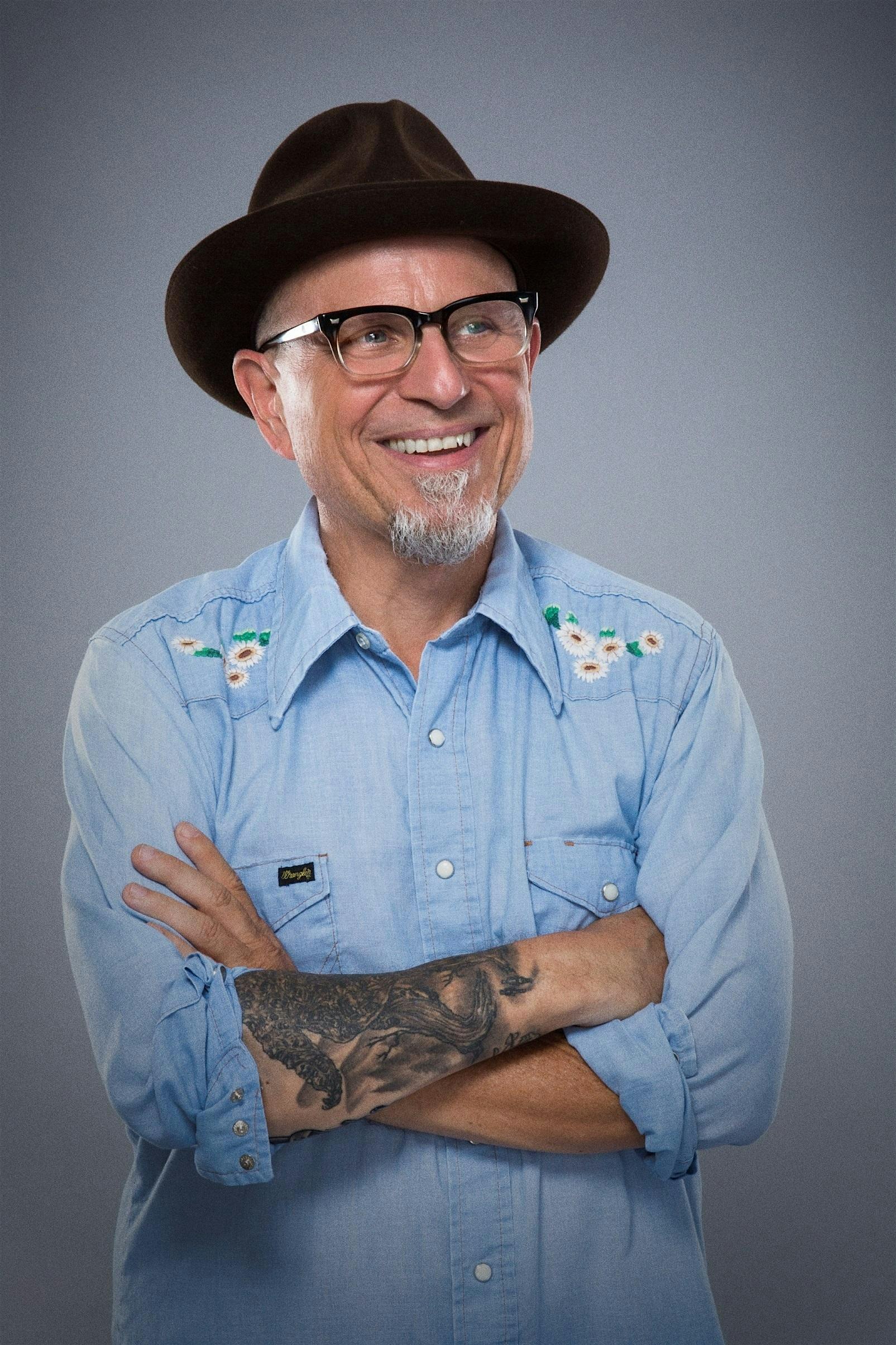 Performers
Date and time
Location
Organizer of Bobcat Goldthwait