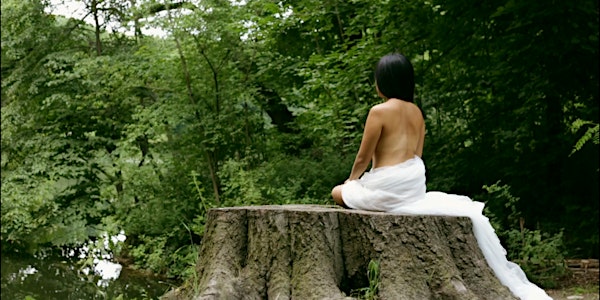 Bodies Unbound in Conversation With Red Canary Song: Rewriting Histories of
Archival research, docupoetry, and film combine to illuminate European colonial history and its contemporary impact on BIPOC femme bodies.
About this event
For the Chinatown Biennial 2021, Bodies Unbound presents a screening of their poetry film "Sculpture of the Dead," which connects Europe's colonialist history of sexual regulation to the contemporary policing of the bodies of women of color. The project team will share their process of extracting text from public archives (e.g. legislation, medical records, news articles) and using methods from docupoetry to create lyrical works that illuminate and transcend trauma. Relating these histories to present-day violence such as the March 2021 shootings in Atlanta, Georgia, they will discuss the contemporary relics of sexual colonialism with Empress Wu from Red Canary Song, an organization supporting Asian migrant massage workers in New York.
Red Canary Song is a grassroots collective of Asian American and Asian migrant sex workers and allies, supporting the organizing of massage workers in New York City and transnationally.
Empress Wu (all pronouns) is the chaos-for-pay alter ego of MJ Tom, an NYC-based artist and creative producer interested in investigating alternative modes of intimacy available via sex work, queer s/m, and digital landscapes. In addition to Red Canary Song, she organizes events and exhibitions for Kink Out and Veil Machine. She and her work have been featured at the Leslie Lohman Museum, MoMA PS1, and the Performa Biennial.
Bodies Unbound members:
April Yee is a writer and translator published in Electric Literature and Ploughshares online. A Harvard and Tin House alumna, she reported in more than a dozen countries before moving to the UK, where she tweets @aprilyee.
Lena Chen is a Chinese American writer and artist creating performances and socially engaged art. Based between Pittsburgh and Berlin, she earned a B.A. in sociology from Harvard University, and is a MFA candidate at Carnegie Mellon University's School of Art. She is founder of Heal Her, an expressive arts initiative that supports survivors of gender-based violence.
Elise Hanrahan is a historian and PhD student at the Freie Universität Berlin. Her current research focuses on medical and feminist discourses on sex work in the early 20th century.
--
The Chinatown Biennial is part actual biennial and part parody. The large-scale, international events of biennials have their historical roots in the 19th and 20th centuries' World Fairs, hosted by colonial empires that demonstrated the reach of their annexing powers and wealth. Similarly, they are now synonymous with art world establishment, status, and multinational sponsorship. By using the prized label of a "biennial," we want to question for whom we reserve such titles. We will do so by drawing on a legacy of institutional critique that involves the creation of alternatives, both through playful mimicry and transformative reimaginings.
--
Thanks to the Toronto Arts Council and the EU-Russia Civil Society Forum for their support.