Description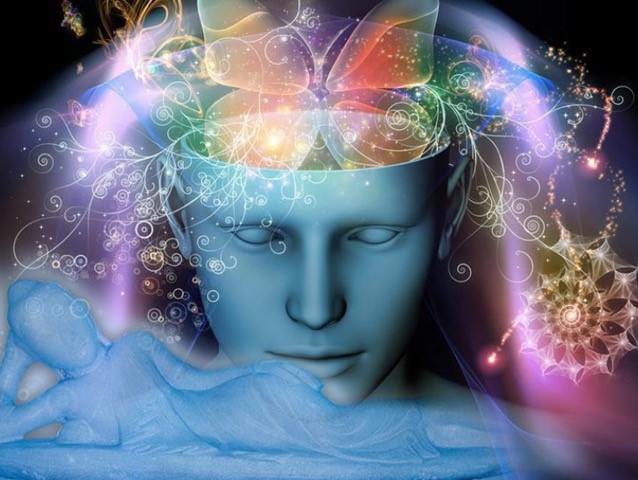 UNLOCK THE CONNECTION TO YOUR DREAM BODY AND TRANSFORM YOUR LEVELS OF CONSCIOUSNESS…

Times: 7:00 to 9:30 pm – Wednesday & Thursday Evenings
Program 8 week Session Dates: Oct 5,12, 18, 26, Nov 2, 9,16,22
Location: Ontogony Center 2667 West Broadway, Vancouver, BC
Facilitator:Dr. Carlos de Leon, PhD Psychology, Natural Medicine

This new series of Body-Mind DREAM Group Therapy Sessions explores therapeutic techniques which integrate the world of our dreams in a body-centred approach. Our unconscious attempts to reorganize our daily experiences to create a more functional, joyful and creative Self.
Our 'True Nature' is revealed in the course of our human evolution…the result of an individual's growth and development. The key to this process is full recognition and acceptance of one's total life experience….the gross, the subtle, the obvious and the hidden. By expanding our awareness, refining our perceptions, unblocking and releasing karmic imprints, and integrating into consciousness formerly repressed material, we come ever more fully into ourselves.
In this series of eight weekly sessions, with the guidance of Dr. Carlos de León and the support of a third Year OBMT Student, many themes are explored. Each participant works with his or her individual personal history, to release limitations and connect to a deeper knowledge and to the inevitable sense of lightness and clarity which accompanies glimpses of one's True Nature. This group therapy process will be limited to thirty participants, so we recommend that you register early to ensure your participation in the next series starting this Fall of 2017!

The following topics and experiences are a focus in the Body-Mind Dream Therapy Series:
Study the rich and profound depths of Body-Mind Dream Therapy from the physical, energetic and transpersonal levels of being;
Explore how Ontogonic Dream Therapy sees our body as the container which holds our unconscious experience;
Learn how this therapy works to open the heart, and establish healthy contact with ourselves and with the world;
Discover how the deepening of our awareness becomes a tool for the transformation of our neuroses;
Experience how, by releasing muscular tension and integrating the unconscious into consciousness, we open the internal flow of life force energy.
Dr. Carlos de León, the founder of Ontogony®, has pioneered a multi-disciplinary approach to human wellbeing and psycho-spiritual development. His work integrates modern science; ancient and multi-faith wisdom traditions; and therapeutic techniques from both the East and the West to promote healing and transformation. The Ontogony® model not only enriches the psycho-therapeutic process, it creates a new vision in which psychotherapy can serve as a universal tool for the realization and liberation of human consciousness.
FAQs
Arrival: We are requesting all NEW STUDENTS to arrive at 6:40pm September 28th to sign a waiver and complete any final registration details, set up your space, enjoy a cup of tea and settle in before the start of the teachings. If you are going to be running late at any point during the weekend, please text Sindy Taylor 604.499.2883, so we can be aware of your arrival time.

Lunches & Breaks: We will take a minutes10-15 minute break during the session. There is a fridge, microwave and kettle at the centre for your own meal or snack preparations. We recommend that you bring your own water bottle, coffee/tea thermal cup, as we will be serving a selection of herbal teas and refreshments over the weekend.

Seating: Please bring something to sit comfortably on the floor, such as a yoga mat, back-jack, low chair, or cushion for your comfort, there will also be chairs and cushions at the studio for your use. There will be standing, sitting, and laying during the workshop.

What to Bring: Bring a notebook and pen and indoor shoes/slippers for the teaching space, your lunch if preferred, and an extra layer to keep you warm between practices.

Parking: There are several options for parking in the area. There are two pay parking lots; the DPC parking connected to Safeway (on Broadway and MacDonald), or the small lot off Stephens in the alley between Broadway and 10th Avenue. There is free parking is on Broadway, 2 and 3 blocks east of the studio (between Larch Street and Vine Street), on both sides of the street. Some areas of the side streets around the studio and on Balsam have 'free' parking as well.

Transit: The studio is located on the 99 B-Line Express Bus Line, get off at MacDonald and walk up the hill towards the studio (1.5 blocks). This bus can be boarded between Commercial-Broadway Sky Train and University of British Columbia at special 99 B-Line stops only. Other buses that stop close to the studio are 14, 9, 2 and 22.

Feel free to contact the Ontogony Team for any further assistance or questions you may have, and we are happy to get right back to you. We are looking forward to welcoming you at the centre; for a wonderful day full of creativity, art, laughter and sharing of a deep meditative practice!

On behalf of Dr. Carlos de Leon,
Warm Regards,

The Ontogony Team:
Renate, Catherine, Sindy, Irina and Cielo