Bogmosses and Ancient Ice Mummies - A Lecture by James H. Dickson

Monday, June 11, 2012 at 1:00 PM (PDT)
Event Details
Bogmosses (mosses of the genus Sphagnum) are a very recognisable group of mosses with unique morphology and anatomy. They are so distinctive, in some cases even microscopic scraps can be identified closely, which is fortunate for archaeobotanists. They are very significant, both ecologically and economically, as important components of bogs and peat. One unique property of bogmosses is their usefulness as wound dressings; they are highly absorbent and even antiseptic.
Pieces of bogmosses have been found in the intestines of three ancient glacier mummies: Ӧtzi from the Alps, Long Ago Person Found from British Columbia, and a permafrost mummy (number 7, a woman) from Qilakitsoq, Greenland. How did the scraps of bogmosses get into the intestines? Dickson has argued that the bogmoss from Ӧtzi's colon is the result of accidental swallowing of pieces of the wound dressing from his badly cut, blood-covered right hand. However, in the autumn of 2011 Dickson had the chance to examine the first sample from Ӧtzi's stomach. There was a microscopic piece of a bogmoss. Can the explanation be the same or is there another possibility?
James H. Dickson is a Professor Emeritus at the University of Glasgow, United Kingdom. His research focus is archaeobotany – the identification and analysis of plant remains.
Admission to this lecture is free, but a museum ticket is required to explore the museum collections prior to or after the lecture. Please check in at the museum admissions desk upon arrival.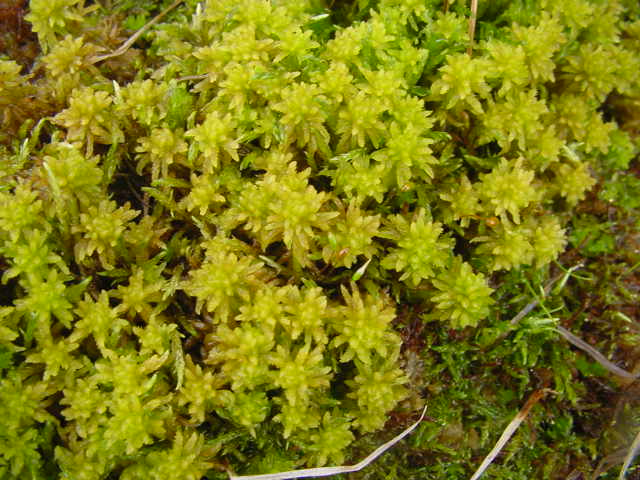 Further reading:
Dickson, J.H. 2011. Ancient Ice Mummies. The History Press.
Dickson, J.H. et al. 2005. How to find the Bogmoss, Sphagnum imbricatum s.l., in South Tyrol: Microscopically examine the Iceman's colon contents. Vegetation History and Archaeobotany 14, 207-2010
Image courtesy of James H. Dickson.
When & Where

Beaty Biodiversity Museum
2212 Main Mall
University of British Columbia
Vancouver, British Columbia V6T 1Z4
Canada

Monday, June 11, 2012 at 1:00 PM (PDT)
Add to my calendar
Organizer
Fall in love with the diversity of life as you explore 20,000 square feet of exhibits, visit our teaching lab, and stare through the jaws of the largest creature ever to live on Earth—the blue whale.

The museum puts UBC's natural history collections, with more than two million specimens, on public view for the first time. Among our treasures are a 26-metre-long blue whale skeleton suspended in the Djavad Mowafaghian Atrium, the third-largest fish collection in the nation, and myriad fossils, shells, insects, fungi, mammals, birds, reptiles, amphibians, and plants from around British Columbia and the world.

Through a combination of exhibits, hands-on activities, educators' resources, public presentations, and community and cultural engagement, we are working to increase understanding of the interconnectedness of all life on Earth. Just as important, we connect the world-renowned scientists at the adjacent Biodiversity Research Centre with the public. This unique combination of world-class, university-based research and beautiful, compelling exhibits makes the research conducted by UBC scientists more accessible and more relevant to the public.