Sales Have Ended
Ticket sales have ended
Thank you for attending our Heal Volume 2 Book Launch, we hope you found lots of value and enjoyed hearing from our speakers! Your copy of Heal Volume 2 will be mailed out to the address provided to us. If you have not provided us with your current mailing address. If you have any questions, please email admin@yourholisticearth.ca Sincerely, The YHE Team
Sales Have Ended
Ticket sales have ended
Thank you for attending our Heal Volume 2 Book Launch, we hope you found lots of value and enjoyed hearing from our speakers! Your copy of Heal Volume 2 will be mailed out to the address provided to us. If you have not provided us with your current mailing address. If you have any questions, please email admin@yourholisticearth.ca Sincerely, The YHE Team
Description
Please Come Celebrate with us as we launch our Heal Volume 2 Book Virtually!
Saturday, April 25 from 12:30 pm to 4:30 pm MST
What you can expect for the afternoon:
Hear from our Authors on their Inspirational stories.
Receive tips and tools to help you live your best life.
Prizes and goodies.
Your own Heal Volume 2 Book!
Fee $30 per person (includes copy of the book which will be mailed out)
Portion of the proceeds will go to support our Not-For-Profit partner,
AIMHH (Association for Integrative Medicine and Holistic Healing)
---
A book of hope and inspiration, Heal 2.0 will uncover the power you have to heal yourself.
Whether you have gone through or are currently in a struggle or health challenge, this book will be sure to ignite the strength and wisdom inside of you.
"Inspiring, enjoyable, thought-provoking: these stories are real, about real experiences that have led the authors to new awareness and personal growth. We see what prompted them to go beyond traditional healing practices and look at healing differently. A great read to pick up your spirits, inspire, and motivate you to reflect on your life so you can step forward more confident of where you are going and who you are."
– Petra Remy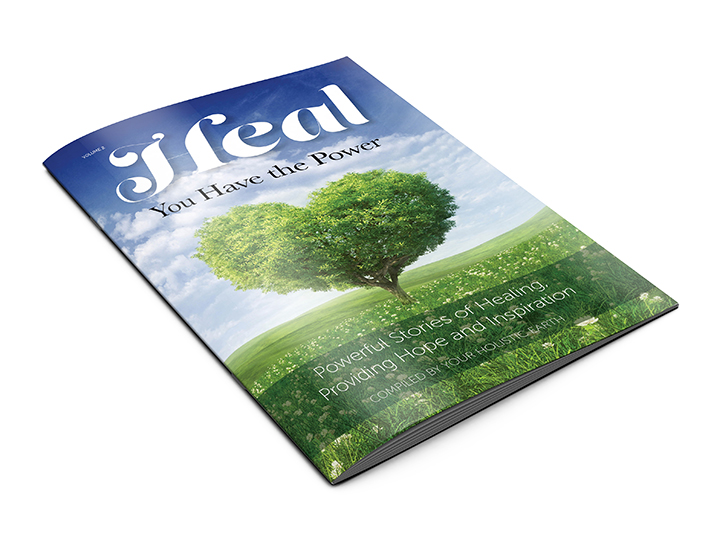 ---
Our Authors & Speakers!
DeeAnne Riendeau – "Healing Through Money"
Christine Monaghan – "Why RESET?"
Amber Von Grat – "Reflecting the Light of Love"
Louise Hickling – Quarantine of the Mind: The Depression Diaries"
Evelyn Serbout – "Surviving a Brain Aneurysm: The Signs I Didn't Miss!"
Audrey Lingg-Bertoni – "A Momentous Metamorphosis"
Jocelyn Pettitt – "Emotional Health in a Time of Uncertainty"
Lisa Wilson – "Time to Change"
David Sinclair – "A Path to Meaning"
Kehly MacDuff – "Living a Life with No Regrets, Is a Life Worth Living"
Dawn Balash – "What is it Like to Love Yourself?"
Ashara Love – "Resilience is Our Superpower"
Tricia Murray – "Reshape the Relationship with Business and Beyond"
Shanon Melnyk – "From Rags to Riches – My Comeback"
Jarrod Kerfoot – "Holding Space for Healing Self" (Heal Volume 1)
Organizer of Book Launch-HEAL Volume 2 & Special Presentation Feature 3 Secrets to Living Well as Long as Possible
Your Holistic Earth (YHE) is
Canada's first Holistic Healthcare System.

This powerful initiative is the solution to our aging demographic, the chronic sickness epidemic, and the gaps in our existing medical system.
 
YHE operates with two mandates: 
1) Helping people, who have challenges with their health, find natural and holistic solutions; 
2) Supporting heart centered businesses to grow through our holistic community.