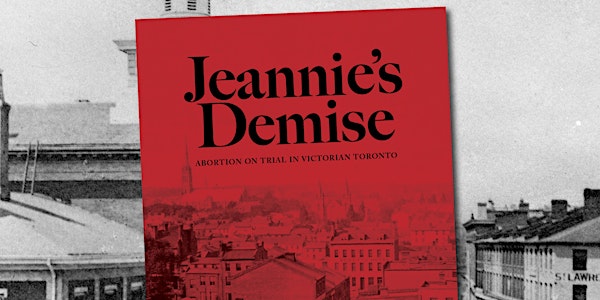 BOOK LAUNCH: Jeannie's Demise: Abortion on Trial in Victorian Toronto
A virtual book launch with Ian Radforth, author of Jeannie's Demise: Abortion on Trial in Victorian Toronto.
About this event
* Tickets for the zoom webinar are sold out, but you can watch the YouTube live stream here *
Illegal. Underground. Deadly.
Please join us for a virtual launch of Ian Radforth's Jeannie's Demise: Abortion on Trial in Victorian Toronto, which will feature a powerful discussion with outstanding panelists.
Praise for Jeannie's Demise
"Abortion is rarely easy, but hypocrisy and misogyny make it tragic for many women. Ian Radforth's reclamation of Jeannie Gilmour provides a moving reminder of women's long-standing efforts to command their own bodies and destinies. The history of this unnecessary death may be Victorian, but the message is right up to date. It's always good to get the real villains straight."
– Veronica Strong-Boag, Professor Emerita, Department of History, University of British Columbia
"With the deft hands of a master storyteller, Ian Radforth forcefully reminds us how the past speaks to the searing issues of today, weaving a gritty and captivating narrative that is as compelling and sad as it is informative and illuminating."
– Dimitry Anastakis, University of Toronto, author of Death in the Peaceable Kingdom: Canadian History since Confederation through Murder, Execution, Assassination and Suicide
"With great skill, compassion, and empathy, Ian Radforth cuts through the voyeuristic and often judgmental press coverage of the trial to bring humanity to Jeannie Gilmour and those on trial for her death. ... Jeannie's Demise will resonate with reproductive justice activists today, who continue the increasingly difficult work of defending people's control of their reproductive health."
– Nancy Janovicek, Department of History, University of Calgary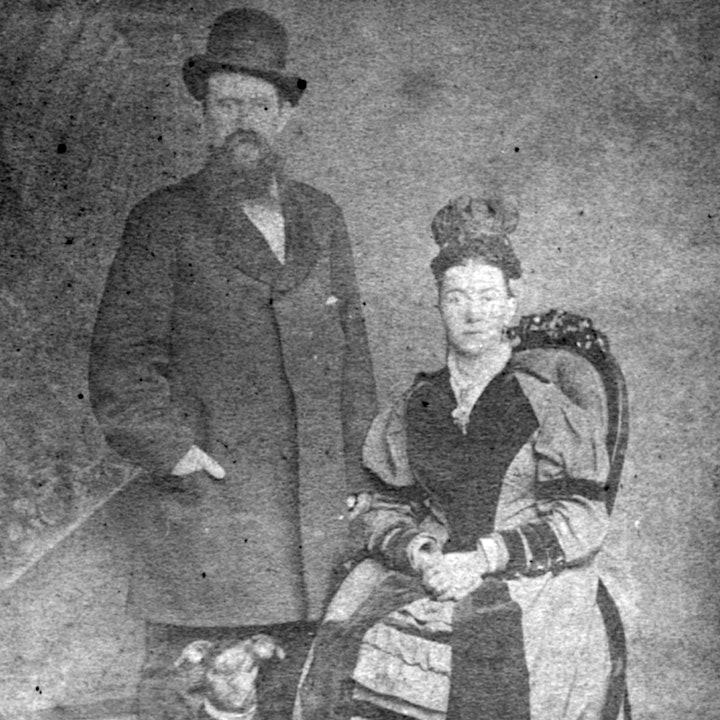 About BTL
Between the Lines is a radical press founded in 1977. We publish nonfiction books that expose and challenge oppression. Our press is situated in Tkaronto (Toronto), traditional Wendat, Anishinaabe, and Haudenosaunee territory, subject to the Dish with One Spoon treaty.
Ian Radforth
Ian Radforth is Professor Emeritus in the Department of History, University of Toronto. A Canadian social historian, he is the author of Bushworkers and Bosses: Logging in Northern Ontario, 1900–1980 and Royal Spectacle: The 1860 Visit of the Prince of Wales to Canada and the United States.
About the panelists
Karen Dubinsky, Professor of History & Global Development Studies, Queen's University, is the author of many books, including Cuba Beyond the Beach: Stories of Life in Havana.
Carolyn Egan, President, Steelworkers' Toronto Area Council, and President, United Steelworkers, Local 8300, is a prominent activist in the women's and reproductive justice movements.
Adam Bunch is a historian, creator of the Toronto Dreams Project, author of The Toronto Book of the Dead, and host of the Canadiana documentary series.
Mariana Valverde, Professor of Criminology, University of Toronto, is the author of many books, including Everyday Law on the Street: City Governance in an Age of Diversity and The Age of Light, Soap, and Water: Moral Reform in English Canada 1880s-1920s.