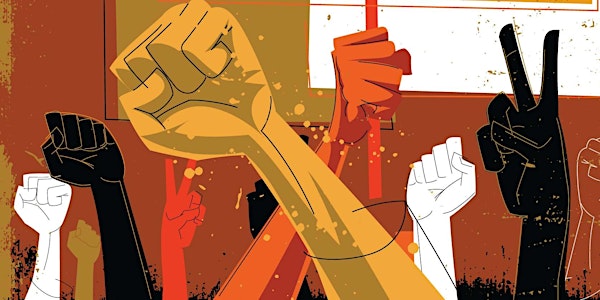 Book Launch of Resilience and Contagion: Invoking Human Rights in African H...
Location
Liu Institute for Global Issues - Multipurpose Room
6476 NW Marine Drive
Vancouver, BC V6T 1Z2
Canada
Description
Join us for the launch of Resilience and Contagion: Invoking Human Rights in African HIV Advocacy (McGill-Queen's University Press) by UBC alumna, Kristi Heather Kenyon. Come early to pick up a copy of her book from the UBC Bookstore table.
Thursday, March 22, 2018
5:30 PM – 7:30 PM
Liu Institute for Global Issues - Multipurpose Room
Light refreshments will be offered.

Please RSVP.
Disclaimer: Please note that by using this service, your information will be stored on the Eventbrite server, which is located outside Canada. If you do not wish to use this service, please email lindsay.marsh@ubc.ca directly to register. Thank you.
About the book: HIV represents not only an unprecedented pandemic but also a site of civil society innovation. In the midst of devastation, activists in sub-Saharan Africa are progressing from traditional forms of health advocacy to strategies that engage human rights principles, techniques, and language.mploying a comparative case-study approach, Resilience and Contagion considers the efforts of nine local civil society organizations in Ghana, Uganda, South Africa, and Botswana. Kristi Heather Kenyon examines who adopts rights-based discourse and why, arguing that leadership, individual beliefs, and structure all play a critical role in framing ADVOCACY. Beyond changing laws or policies, the most important impact of promoting the rights of people living with HIV, she attests, is that it enables individuals to interact with health services from a position of resilience, strength, and empowerment. This book delves into discourse at the juncture of human rights, social theory, and global health, prompting significant and relevant discussion on advocacy's evolution in the region of the world hit hardest by the HIV pandemic.
About Dr. Kenyon: Kristi Heather Kenyon is assistant professor in the human rights program of the University of Winnipeg's Global College. She completed her BA and PhD in Political Science at UBC, and is a Green College and Liu Scholar Alumnus.
This event is co-hosted by the UBC School of Public Policy and Global Affairs, the School of Population and Public Health, and the Political Science department.