Book Launch RECEPTION: Tax Me I'm Canadian! (New Edition) EDMONTON, AB

Monday, 7 October 2013 from 5:00 PM to 6:30 PM (MDT)
Event Details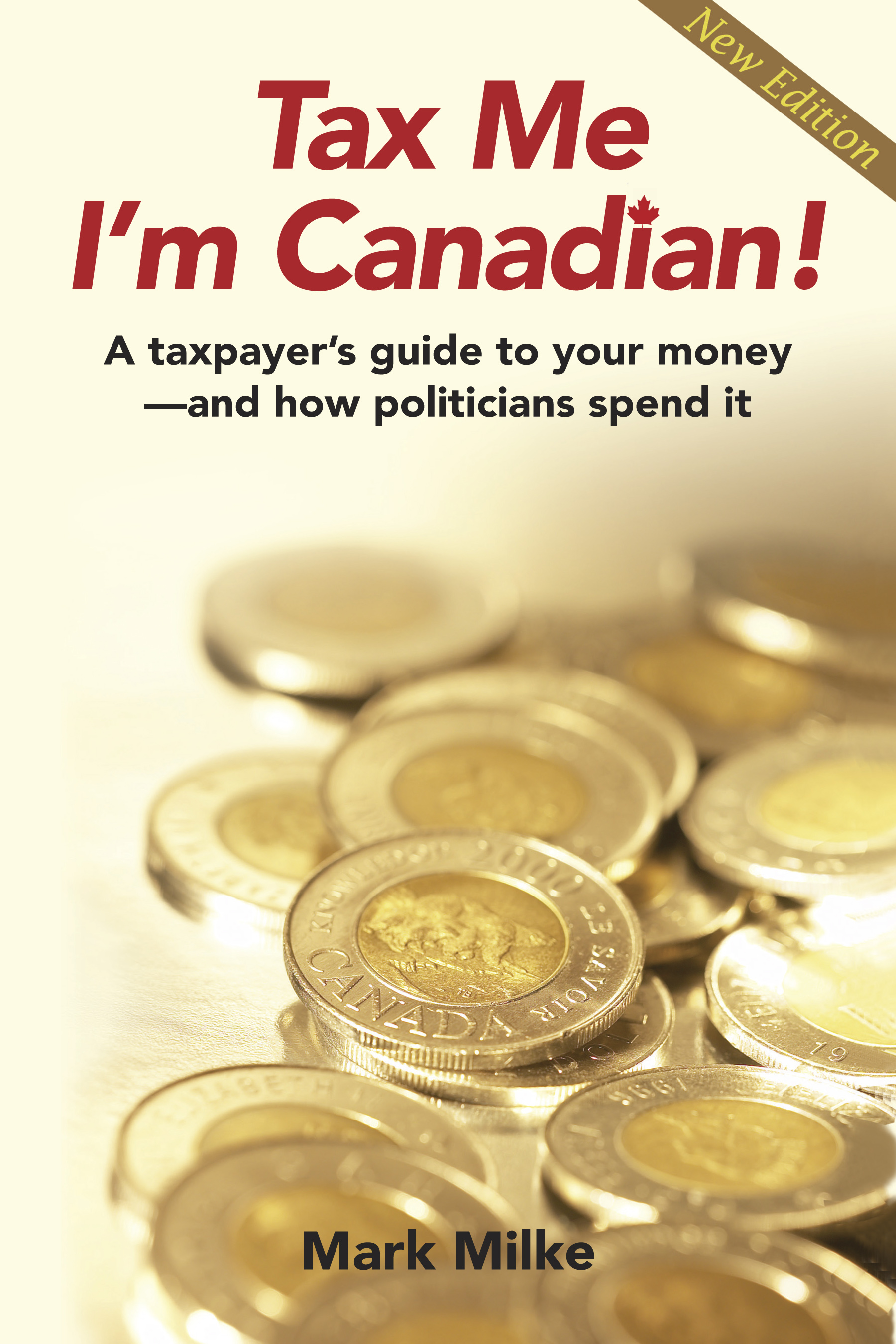 In 2002, former Canadian Taxpayers Federation (CTF) director Mark Milke, along with staff of the CTF, wrote Tax Me I'm Canadian! Your money and how politicians spend it. The book quickly became a national best seller, with over 9,000 copies sold. Since then, several inquiries have been made about a revised edition. Well, we are happy to announce, the wait is over!
Tax Me I'm Canadian! (New Edition) is 80% new content! And once again the book packs a punch with no sacred cows: from challenging notions about Aboriginal policy to how the welfare state is a debt-induced illusion. It examines billions wasted on corporate welfare, monopolistic government unions and useless megaprojects.
Mark also offers thoughts on how the world has changed over the past decade: Occupy protestors, radicalization of the environmental movement and the return of massive deficits.
Fortunately, Canadians can do something about all of this. In examples from Canada's own history and other countries, Milke notes how the demand for Taxes and the need of citizens not to be gouged can be balanced.
The CTF is pleased to support a ten-city book launch tour with the author starting September 30th. All events will be attended by CTF president Troy Lanigan - who wrote the foreword to the book - along with author Mark Milke who will give a short presentation, take questions and sign complimentary copies of his book given to all attendees.
Our reception in Edmonton will be held in the Coast Edmonton Plaza Hotel's VanBeerschoten Lounge. Please join us for light appetizers, cash bar and a rare opportunity to meet one of Canada's most accomplished political authors. We'll have you home in time for dinner!
About the Author
Mark Milke is a Senior Fellow at the Fraser Institute, an occasional lecturer in political science at the University of Calgary, and chairman of the editorial board for C2C Journal. In addition to authoring five books, Mark has written policy papers on corporate welfare, equalization, aboriginal treaties and the Canadian Pension Plan. He has been published in Canada, the United States and Europe.
Tickets
General tickets are available to CTF supporters and the general public. Along with admission to the event, each ticket purchased will include a complimentary copy of Mark's book, which will be waiting for you at the event. Additional copies will also be available for purchase. Student tickets are half price and also include a book. Members of the CTF's Taxpayers Caucus (plus one guest) are complimentary. For information on joining the Caucus, please visit http://taxpayer.com/supporters/the-taxpayer-caucus/.
If you cannot attend, please consider donating a ticket to a student. The CTF will find worthy students to attend in your place.
Thank you for your support of the Canadian Taxpayers Federation.
Thank You to Our Event Sponsor

When & Where

Coast Edmonton Plaza Hotel, VanBeerschoten Lounge
10155 105 St NW
Edmonton, AB T5J 5H2
Canada

Monday, 7 October 2013 from 5:00 PM to 6:30 PM (MDT)
Add to my calendar
Organizer
The CTF is Canada's leading non-partisan citizens' advocacy group fighting for lower taxes, less waste and accountable government. Founded in 1990, the CTF has grown to over 138,000 supporters and eight offices across Canada.
CTF offices field hundreds of media interviews each month, hold press conferences and issue regular news releases, commentaries, online postings and publications to advocate on behalf of its supporters. CTF representatives speak at functions, make presentations to government, meet with lawmakers and organize petition drives, events and campaigns to mobilize citizens to affect public policy change.
The CTF is funded by free-will, non tax-receiptable contributions. The CTF's website is www.taxpayer.com.