Description
*PLEASE COME TO THE DOOR! ONLINE RSVP HAS CLOSED.*
Join us as we celebrate the launch of Paul Zizka's latest book, The Canadian Rockies: Rediscovered! This drop-in style event (or stay the whole time!) will entail lots of mingle time, a short presentation by Paul and plenty of time for book signings. Wine/beer and light refreshments to be provided!
Please RSVP via Eventbrite if you can, but otherwise come on by! Your $5 ticket goes to the Whyte Museum of the Canadian Rockies.
About the Book
240 pages
hardcover
$50.00 (CAD)
Combining breathtaking landscape images with intriguing portraits of mountain athletes, Paul Zizka's remarkable new collection of photographs will astound mountain and photography enthusiasts alike.
The Canadian Rockies are some of the most photographed mountains in the world, yet only a small portion of this phenomenal landscape ends up in the frame. It takes a passionate and adventurous photographer to venture away from the beaten track and deep into the wilderness or to push creative boundaries to reimagine the Rockies' iconic locations.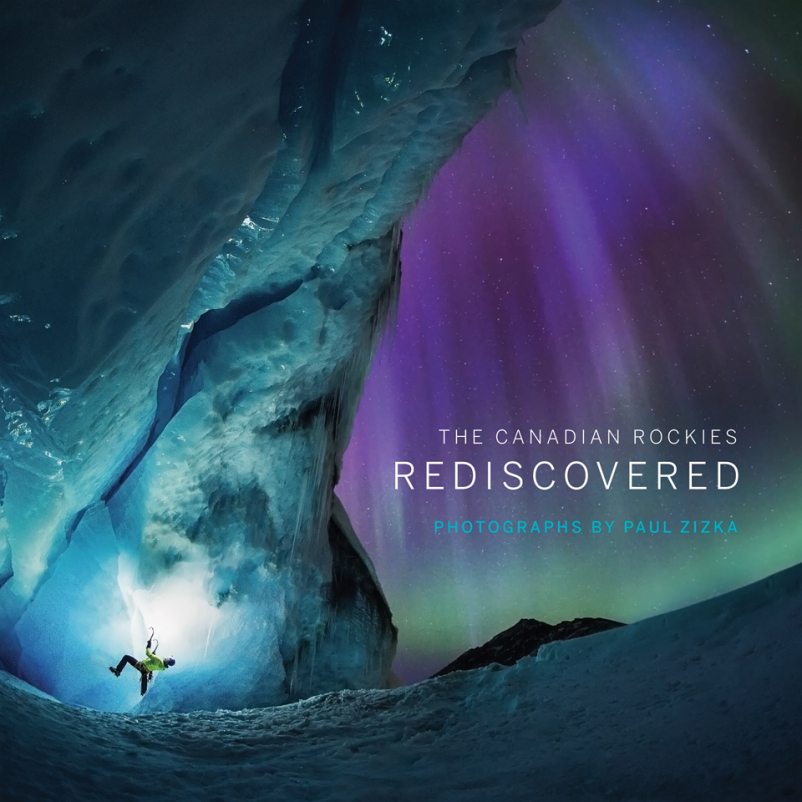 For nearly a decade, Paul Zizka has dedicated himself to exploring the seldom-visited corners of the Canadian Rockies and producing the most original and innovative photographs he can muster. As a photographer and adventurer, he is drawn to the extraordinary. His body of work is the result of both countless nights spent outdoors and demanding ascents of the Rockies' highest peaks.
In his first book, Summits and Starlight (RMB, 2013), Zizka provided a unique collection of photos that highlighted the beauty and wildness of the Canadian Rockies landscape. The Canadian Rockies: Rediscovered provides a freshly curated selection featuring 200 of Zizka's best mountain photography and elevates the Canadian Rockies to new, unimaginable heights.