Description
Bookkeeping 201: The Next Step with QuickBooks Online
Why wait until tax season to sort out your business finances? Join us for a Wellthy Workshop at Toronto's zestiest co-working space, Make Lemonade, and feel good about your finances right now.
Learn how to use QuickBooks to manage your bookkeeping with ease. We'll teach more advanced concepts for using this powerful software to help you organize your business finances once and for all.
Since the best way to learn is by doing, there's lots of time for you to get to work… all with a bookkeeper by your side. After the workshop, stick around for a few hours of tutorial time to practice what you learned and catch up on your bookkeeping.
Have a QuickBooks question? No need to call tech support, who has time for that?! We are QuickBooks ProAdvisors and can help you right on the spot.
In this session you will learn:
How to reconcile your accounts monthly

How to organize multiple streams of income

How to create and customize QuickBooks reports

How to spot and identify bookkeeping errors
Enjoy healthy breakfast snacks to start the day, a light lunch to fuel your tutorial time, and end the workshop with a glass of bubbly. Cheers!
What to expect
Our workshop starts at 10am and we'll pop the bubbly around 1pm. You can call it a day after your drink, or stick around for a light lunch and afternoon tutorial time!
9:30am-10:00am Check-in, breakfast snacks & networking
10:00am-1:00pm Workshop presentation
1:00pm-1:30pm Celebratory glass of bubbly!! (and light lunch for full-day attendees)
1:30pm - 4:30 Tutorial time*
*If you'd like to stay for the afternoon to practice what you've learned and catch up on your bookkeeping, you can add the Tutorial Time (includes a light lunch) to your ticket order. To do so, click "Tickets" up above, then "Checkout", and on the following screen, scroll down to the "Additional Items" section down at the bottom - you'll see it there.
Who should attend?
Freelancers & small biz owners who want to learn how to effectively track the financial health of their business and meet CRA record keeping requirements

Existing QuickBooks users who want to better understand how to use their software

DIY bookkeeping business owners who want to level up their QuickBooks skills
What you'll need:
Your laptop

Access to online banking for your business accounts

Your shoebox of receipts (optional)
About the Instructor
Heather Brassington, Bookkeeper at The Wellth Company (and small business owner, Naughty Florals)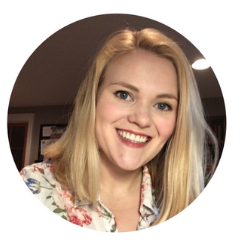 Hi, I'm Heather! I am the bookkeeper here at The Wellth Company and a certified QuickBooks ProAdvisor. I am excited to work with you, answer your questions and get your books squeaky clean!

About The Wellth Company
Financial services for women who mean business. We help you understand the language of business, manage your money and feel good about your finances. Our specialty is helping new entrepreneurs build profitable businesses that support their wealth and wellbeing - which we call "wellth".
Questions? Contact us at hello@thewellthcompany.com
Website: www.thewellthcompany.com
Instagram: @thewellthco