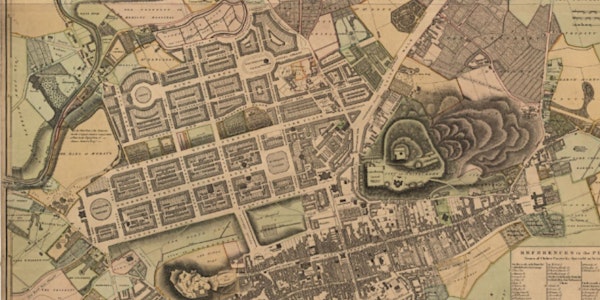 Books and Borrowing: Creative Writing Workshop
A workshop for writers of all levels of experience using NLS borrowing archives and historic maps to spark imaginations.
About this event
Have you ever thought of using archives as a starting point for creative writing? In this workshop we will imagine the books that we know criss-crossed Edinburgh as part of Robert Chambers' circulating library in the early 19th century, for which unique and detailed records remain. We will create fictional biographies, write letters, and consider how a particular library book in certain hands could alter their own story. We will discuss sources, pore over historic Edinburgh maps, and fill gaps with our imaginations.
Linda Cracknell is a writer of fiction, narrative non-fiction and drama who has drawn inspiration from a historic library – Innerpeffray in Perthshire – as well as the Archive for Edinburgh's Royal Hospital for Children for characters and stories. Find out more about Linda's work here.
Please note: the workshop will run in two halves. The first session will run from 10.30am - 12.00pm with an hour for lunch and writing, then we'll return for concluding session at 1.00pm - 2.30pm. You only need to book once to join both sessions.
You will be emailed a link to join this event 24 hours and 1 hour before the session begins. The link to join the session can also be found at the bottom of your Eventbrite confirmation email. If you don't receive the Eventbrite emails, please check your spam folder or contact Jo Stevenson, j.stevenson@nls.uk, for assistance.
When you book this event, your personal information will be held and used by the National Library of Scotland and Zoom for the purposes of allowing you to join the event. We also use some of the information for audience research purposes. We expect attendees to behave respectfully towards presenters, guests and other audience members. For full information about how the Library will hold and use your personal information, see our privacy pages, in particular our event booking privacy notice.