Boost Your Visibility + Find Your Tribe [Free MasterClass]

Wednesday, 26 October 2016 from 3:00 PM to 4:15 PM (EDT)
Event Details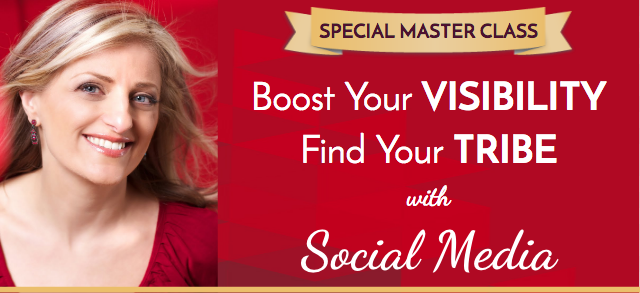 Discover the 7 critical steps to finding your tribe and boosting your visibility on social media.
No Visibility = No Impact
In fact, your visibility to your tribe is more critical to the growth and success of your business than your ability.
In this action-packed free master class, I will share with you exactly how I went from having no network to hosting over 330 events and creating a tribe of over 15K.
Plus I will share…
★ The 3 things you must do before you start marketing your business on social media
★ Actionable strategies you can implement right away to better connect with your tribe
★ Pitfalls to avoid when growing your network and promoting your offerings
SIGN-UP TODAY! 
Organizer
Hello + Welcome! 
You are an inspired business owner with a big message, tons of passion, and a strong sense of purpose. You are here to make an impact. 
Our mission is to support you in getting your message out to the people who need to hear it – so that you can do what you love, love what you do – and make a difference in your world.