Description
BOOTSTRAPPING 101
You decided to take the entrepreneurial leap and start something. Maybe it's a side hustle, a new project or a full-blown business. Now, it's time to determine how you're going to fund your ideas. You don't really want to take out a line of credit and you can't really pay out of pocket to test your ideas. How do you fund a project if you don't have the finances?!
Well, this 2-hour bootstrap workshop is for you!

Straight up, it's not easy to grow without external funding, so, entrepreneurs turn to bootstrapping. Bootstrapping is a method start-up businesses follow when investors or self-funding aren't an option. This path is valuable for entrepreneurs who are determined to make their dreams happen, and get creative along the way.
During this workshop, we will dive into:

A quick overview of different Bootstrapping methods.


Crowdfunding 101:
→ Different purposes for crowdfunding.
→ Low budget strategies to ensure a successful campaign but doesn't break the bank!
→ Take-home checklist for your next campaign!


Incubators/ Accelerators:
→ Benefits/ Value.
→ How to get into the right one and when?
→ Access to a list of Incubators/ accelerators in Canada.


Grant Writing:
→ Where to find them.
→ Different types of grants.
→ How to position your company/ writing expectations.
→ Cost-benefit analysis: time versus free money.
→ Access to Kim's personal grant list.
*Bonus* Complimentary list of available resources that can help cut down your cost.

What You'll get:

Tips and tricks for bootstrapping your idea.


Crowdfunding campaign checklist.


Access to Internal Government Grant list.


In-depth understanding of grant writing & crowdfunding.


20 min QA with Kim via phone/ google hangout post event!


Complimentary resource list to help cust cost and optimize available resources.

[Valued over $600.00]


*Bonus snacks (Pizza) and drinks will be provided!!


THE EXPERT: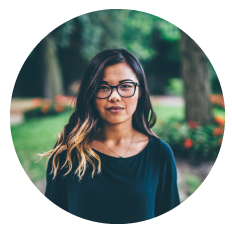 Kim Kirton is a passionate and ambitious social entrepreneur, who has started and launched 3 social ventures during her undergraduate studies and is currently running a start-up called UnCo: an innovative business that is aiming to change the way we consume and show people how less really can be more. Over the past 2 years, she has been able to run two successful crowdfunding campaigns and secure over $100K in external grants to help fund her business ventures and test her crazy ideas all on someone else's penny.