Event Information
Location
ventureLAB
Online Webinar
Canada
Description
Webinar: Borrowing 101 with Quantius
There are a number of factors that can cause a company to either obtain or not obtain financing beyond just the quality of the business. This presentation provides an overview of what a lender looks for when initially evaluating a potential loan and what a company can do to increase their chances of getting either debt or equity financing.
Agenda:
12:00 - 12:30 p.m. Presentation
12:30 - 1:00 p.m. Q&A and Discussion
Speaker: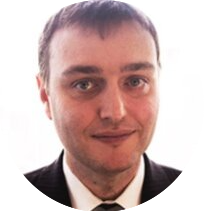 Len Kofman
Chief Investment Officer, Quantius
Len is responsible for the structuring of loan facilities, assessing viability and credit risk, and initiating, developing and implementing lending policies and procedures, as well as enhancing the IP valuation capabilities while ensuring the overall quality and optimal standing of the firm's loan portfolio. Len has more than 15 years of experience in corporate finance, credit and underwriting, and risk management.
Quantius
Quantius is an alternative commercial lender that attributes value to both tangible and intangible assets of innovative companies. As a true believer in the power of human potential, innovation and creativity Quantius works with North American enterprises whose leaders have a clear vision for the future, and finances companies positioned for substantial growth. Quantius provides secured, non-dilutive loans of $1 to $10 million to knowledge-based small and medium-sized enterprises (SMEs) to enable their growth. Quantius is the financial solutions provider of choice to outperforming, intellectual property-rich companies within Clean Tech, Medical Devices, High Tech, Life Sciences, Aerospace & Defence and other knowledge-based industries.
---
About ventureLAB
ventureLAB is a leading technology hub that supports tech entrepreneurs and small businesses. Located in York Region, Canada's densest technology cluster, ventureLAB has supported over 2,000 entrepreneurs in a region that is home to over 4,300 technology companies and 65,000 tech jobs. ventureLAB operates a 50,000 square-foot innovation hub that is home to over 45 tech companies and innovation partners. At ventureLAB, we support tech entrepreneurs through programs focused on capital, talent, and technology to grow and scale their businesses locally, nationally, and globally.
Date and Time
Location
ventureLAB
Online Webinar
Canada