Dive into the magical world of botanical art during this fun beginner-friendly workshop!
About this event
Botanical Line Drawing | Beginner Friendly
Instructor: Jacquelyn Miccolis | Included: 2 hours of instruction & supplies
Age Group: Best suited for adults (Participants under 19 require guardian accompaniment - 2 tickets)
Dive into the beautiful world of botanical line drawing, during this fun and friendly art class. Botanical line drawing teaches you how to start with the simplest doodles, building into more elaborate, delicate illustrations.
During this workshop, you will be introduced to several techniques that will assist you in creating drawings inspired by nature. Observe and draw from real dried botanicals, while you are guided through each step with ease.
No drawing experience is needed, just the willingness to learn! This will not be a stuffy art class but, instead a positive, friendly and low pressure opportunity to dive into this beautiful style of art.​
This workshop begins with practicing some basic line drawing exercises (no previous experience needed). Participants will learn how to draw a wide range of botanicals from start to finish and leave feeling more confident in their drawing ability.​
We will be using:
❀ Pencil and eraser
❀ Micro-liner pen & sharpie (adding texture and definition)
❀ Colored Pencils (adding a little color to our drawings)
❀ Geometry set
❀ Beautiful dried and pressed flowers (both local & imported)
❀ Instructional booklet *for in-studio use only
---‐------------------------------------------
What can you expect during a workshop at Sparkles n' Sawdust Studio?
 Reduced class sizes (4 people maximum)
 Individual trifold plexiglass cubicles for each participant
 We have a strict zero contact policy
 All of the supplies are divided up in advance, with no sharing needed
 Wall mounted hand sanitizer
 Controlled environment - with no foot traffic
 Thoroughly sanitized before each workshop
properly fitted face masks are mandatory 
Upon arriving at Sparkles n' Sawdust Studio for a workshop, registered guests will find a sign-in/screening sheet outside our studio door. We ask that each participant fills this out, after using the provided hand sanitizer. Guests are required to follow proper social distancing protocols throughout this process. Our studio door remains locked until the workshop start time, as we prepare to welcome guests in one at a time. 
Your health and safety is our #1 priority. Please see the screening questions below, that you can expect to answer upon arrival for a workshop.
Are you sick or symptomatic?
Have you travelled outside of the Atlantic Bubble within the last 14 days?
Were you in close contact with someone with Covid-19?
Have you been to any covid-19 exposure sites within the last 14 days?
Are you waiting for results of a Covid-19 test?
Please arrive 5-10 minutes before the start time to get signed-in. Our workshops are carefully timed and therefore to make sure that everyone get the most of the experience, attendees who arrive more than 5 minutes late are not permitted to participate and therefore will forfeit their ticket. Thank you for your cooperation!
Please note: If a workshop in unable to be held due to new covid-19 restrictions, you will be notified by email and receive a credit note, with no expiration date.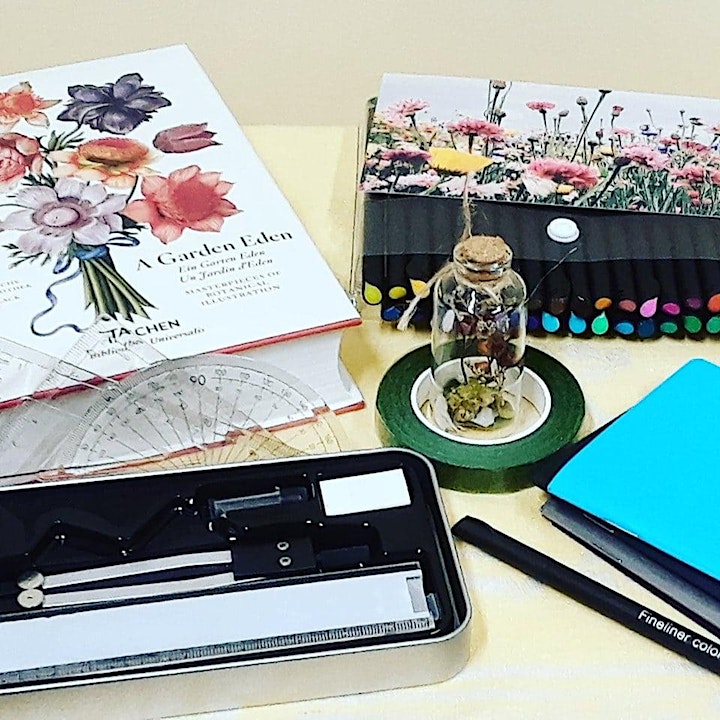 Organizer of Botanical Line Drawing Workshop
Sparkles n' Sawdust Studio is a special place where creativity, community and nature come together.
Offering recreational workshops to empower and inspire a creative lifestyle in the heart of Downtown Halifax.
By attending a workshop at Sparkles n' Sawdust Studio, you agree that you will not reproduce, replicate or redistribute any element of the workshop or materials provided or content from our website or social platforms in part or full for commercial use.