Description
EARLY BIRD pricing of $69.00 until FRIDAY SEPT. 7th! Enter code: EARLYBIRD
Sarah Clement x Forage + Bloom
Learning to 'see like an artist' + sketch what you see

Want to draw leaves and flowers but don't know where to start? Want to sip on wine while you sketch flowers?

Learn the basics of sketching plants with plant-enthusiast and professional illustrator Sarah Clement. We'll gather our inspiration from a lovely array of fresh-cut flowers from Forage + Bloom! Florist Amanda Langerak will be in attendance to share a bit about the flowers. At the end of the night you'll be able to take home a small bouquet with you!

What will you learn?

We'll start off with some explanations + exercises that will help hone our 'seeing' skills. When it comes down to it, drawing really is about seeing!

We'll move onto some exercises that will help simplify and provide the foundation for drawing leaves and flowers.

Next will take what we've learned and sketch from life, with some prompts and guidance along the way. This will be a fun exploration into the world of drawing plants and since we'll be working in our sketchbooks, there's no need to worry about 'mistakes' or trying to be 'perfect'. This is all about exploration, gaining new drawing/seeing skills and tapping into your creativity.
What's included?

2.5 hours of instruction/guidance

workshop booklet

a small BOUQUET of FLOWERS to take home with you!

snacks: fresh baguettes with goat cheese

eventbrite fees (I've absorbed them, so there are no extra costs :)

What do you need to bring?

sketchbook (I'd recommend one around 8.5"x11" size)

pencils + pens

eraser

care for a drink? Please feel free to B.Y.O.B.
Optional:
-your favourite drawing tools, pens, brushpens etc.

NOTES:
I'll have a few pencils and pens available, but please make sure you bring your own sketchbook!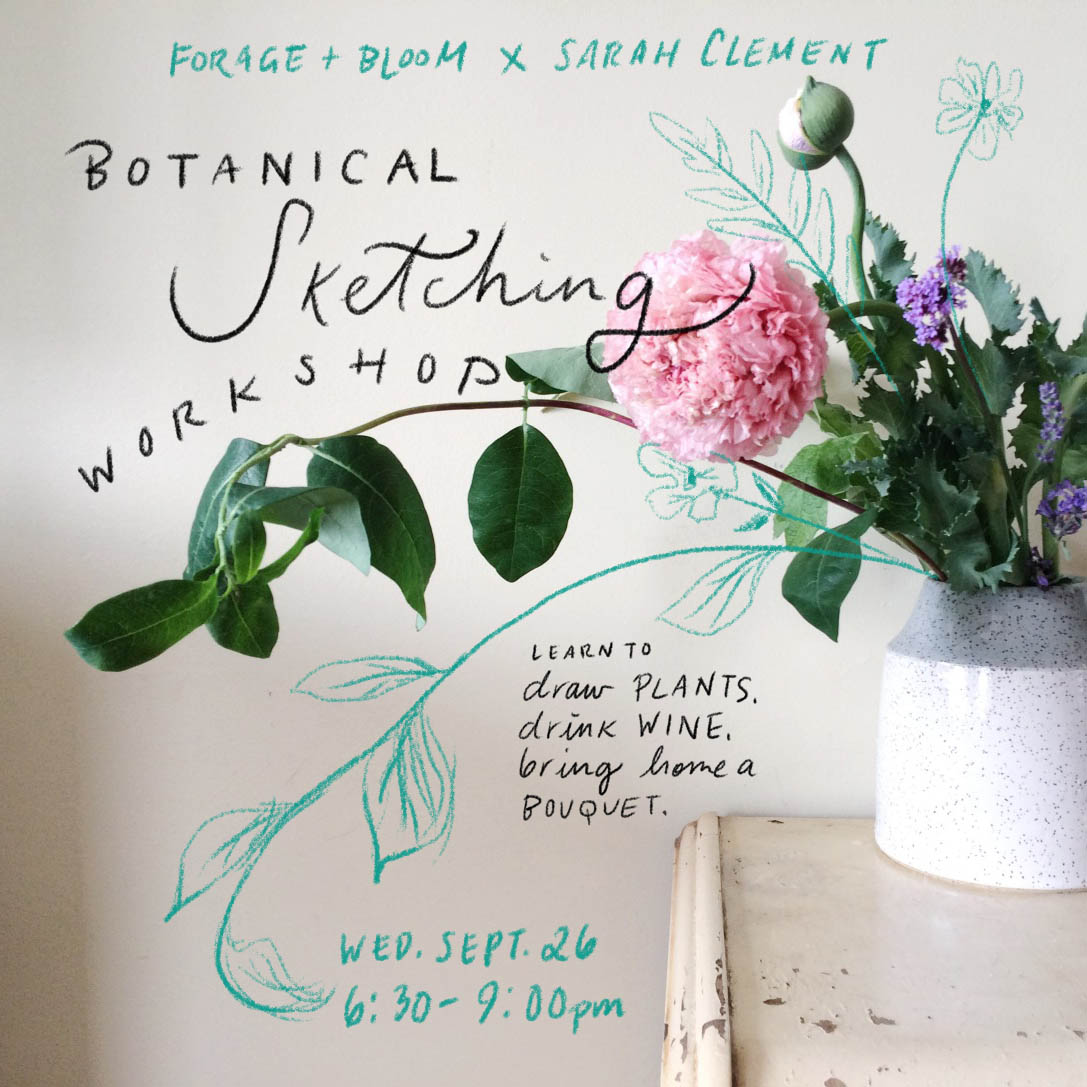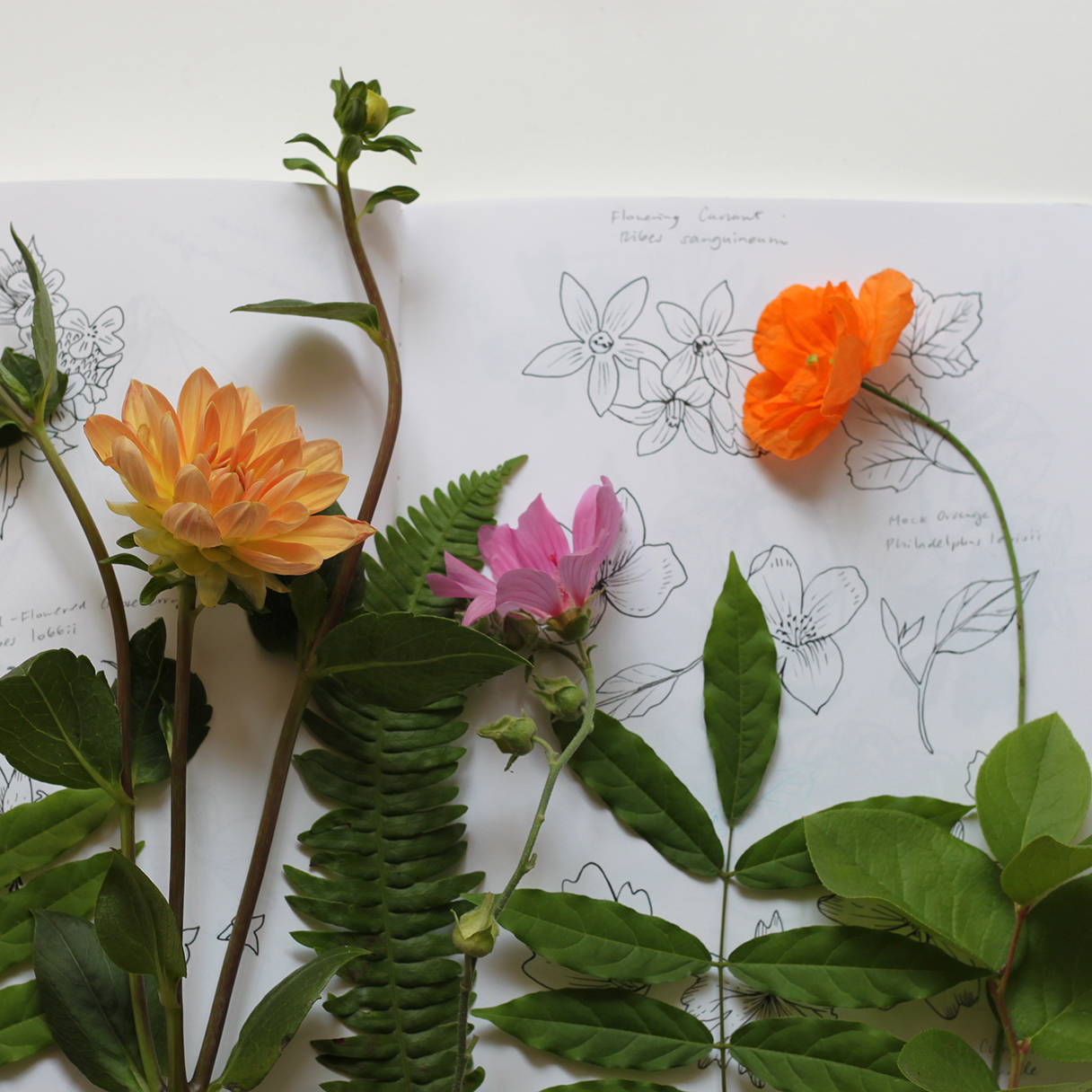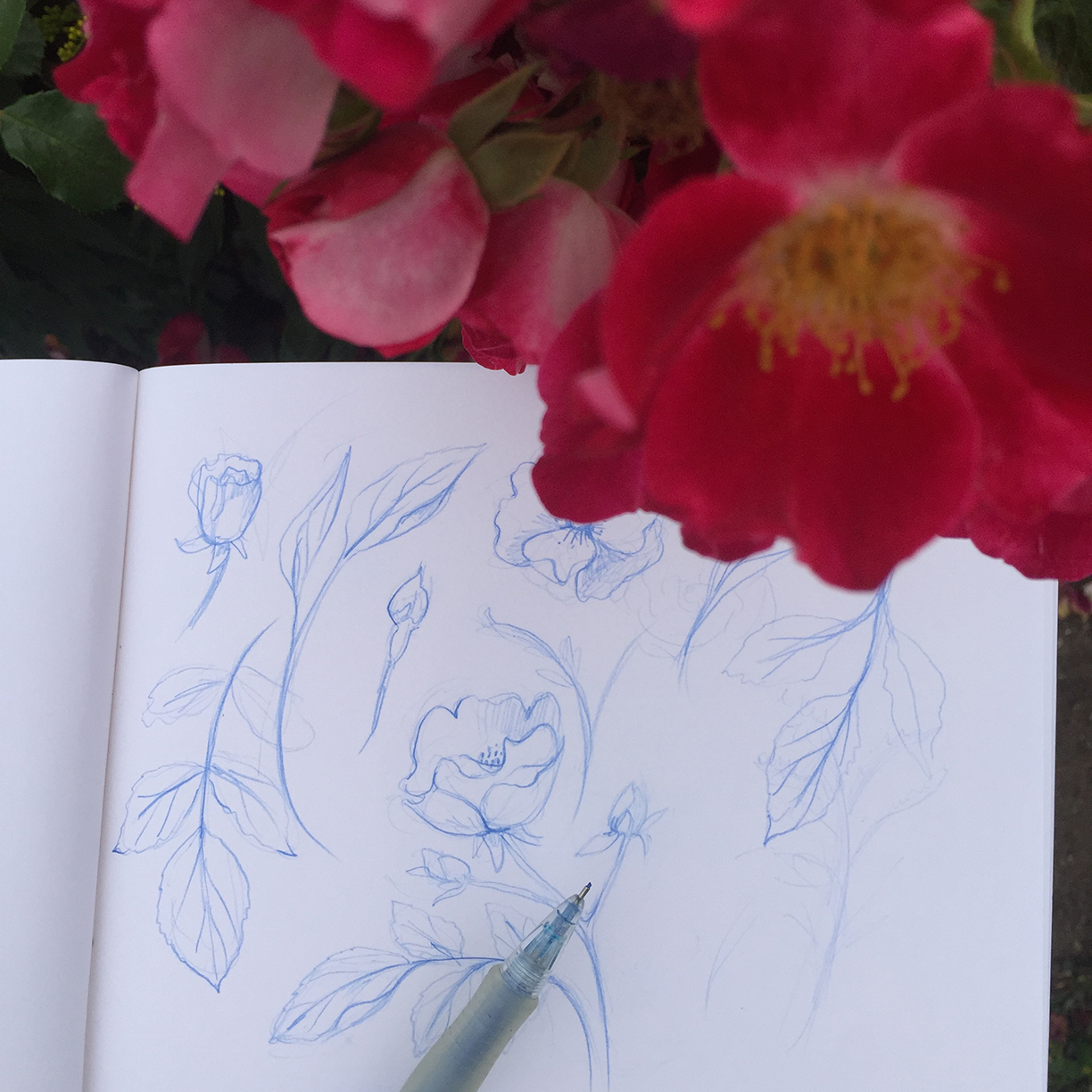 FAQ's
How many people are in each class? Each class is 6-12 people. (If the class does not get a minimum of 6 people, the class may be cancelled and your money will be returned).

IS MY TICKET REFUNDABLE? I WILL NOT REFUND YOUR TICKET, but I am happy to have you transfer it to a friend and hope that you will be able to make it to another class in the near future.
Do I need any artistic experience to participate in this class? No. This class welcomes beginners with an interest in learning how to sketch botanicals. Arrive with an open mind, and let's have fun creating.

What about food? I'll have a few snacks for you to enjoy! Want a drink? Feel free to B.Y.O.B.

Can I book a private class with my friends? Absolutely!! I would love to host you and your friends. Please email me at hello@sarahclement.com and let me know the dates you are thinking of. I will work with you to make it happen. Remember, there is a minimum of 6 people and a max of 12.