Description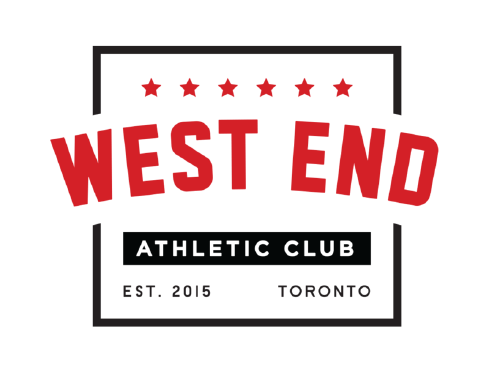 WEST END ATHLETIC CLUB
Hey guys! We are offering a complimentary class to first-time visitors as a part of our GRAND OPENING PROMOTION!! We have a variety of classes for the next two weeks that you can choose from. We also encourage you to bring a friend to workout with.
West End Athletic Club was specifically created to provide more people with direct access to quality boxing training to improve fitness through inspiration, not intimidation. Our vintage-decor boxing gym is a warm and welcoming atmosphere that reflects and respects the values of an old-school athletic club. Our retro-fitted facility is professionally staffed and modernly equipped to effectively address the unique fitness goals of professional men, women and family members with differing athletic abilities and experience.
West End AC's potent combination of elite boxing techniques, comprehensive conditioning resources, and high-intensity interval training programs provide members with dynamic options to positively increase core strength, overall fitness and mental fortitude. Utilizing the talents of our professional staff within our one-of-a-kind facility, you can quickly realize the benefits of elevated endurance, greater flexibility, better posture, improved hand-eye co-ordination, increased confidence and healthy body transformation. With West End Athletic Club you can achieve meaningful life-impacting results that others will notice, too.
Get your complimentary ticket (First-time visitors only) and join us or call: 416-621-1234 for more information
https://www.facebook.com/westendtoronto/
Michelle Caneo
Michelle Caneo is currently a highly competitive boxer and aspiring World Champion. With over 10 years experience in boxing, Michelle is a Golden Gloves Champion and has been awarded "Fighter of the Year" by Sully's Boxing Gym and "Athlete of the Week" by City TV. In addition to being a Certified Personal Trainer, she has earned a Canadian Red Cross CPR C and AE certification, which she keeps current. Michelle says that during her career she has had the good fortune of training with a variety excellent coaches and that boxing has given her the opportunity to learn many valuable life lessons. Michelle is passionate about teaching her students how to improve their fitness level, teach proper boxing technique and skills, transform their bodies and keep them fully engaged in a fun and motivating atmosphere.