BPRC Industry Breakfast welcomes NaturalSci Regulatory Consulting Group
Understand the regulations of Natural Health Product (NHP) Licensing and regulatory services in Canada.
About this Event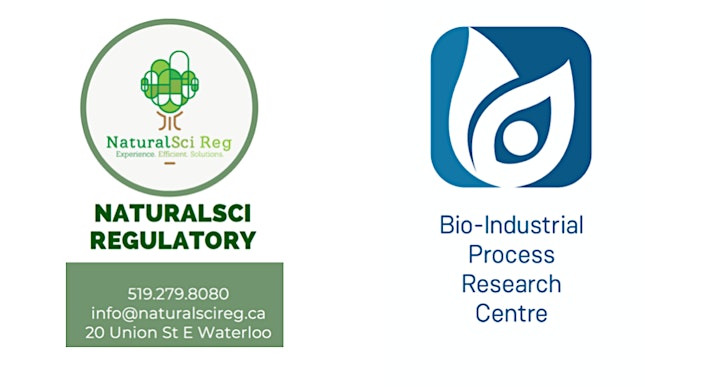 You are invited to join Lambton College's Bio-Industrial Process Research Centre (BPRC) VIRTUAL industry breakfast session on Wednesday October 28, 2020. The virtual session will be available via Teams.
Starting at 8:00am EST, BPRC welcomes NaturalSci Regulatory Consulting Group, who are a team of regulatory experts that will make sure you have all the necessary product approvals to get you to market as quickly and as easily as possible.
Our guest speaker will be Kyley Paul, President and CEO of NaturalSci Regulatory Consulting Group.
NaturalSci Reg provides full-service Regulatory Affairs Expertise for Natural Health Products & Cannabis. Our solutions help health product brands develop, launch, and market their products across Canada and the globe. We help brands navigate Regulatory obstacles and uncover a strategic pathway to push new products into the market, reach more consumers and grow their businesses. Our expertise ranges from Product Licensing and Compliance to Formulation Consulting and Research, which empowers our clients to address global healthcare challenges and sell safe, research-backed, efficacy based products - from concept to consumer.
Whether you are a start-up ready to launch, or an established organization looking to grow, we have a solution to fit the needs of your business.
Kyley Paul will be discussing the following:
Health Canada Self-Care Update
New with NNHPD
Regulatory + Business = Strategy
Start-Up Regulatory Considerations
Agenda:
8:00am - 8:15 am: Opening remarks by Dr. Rob Nicol, Manager of BPRC, Lambton College
8:25am - 8:55am: Presenter, Kyley Paul, President and CEO of NaturalSci Regulatory Consulting Group
8:55am - 9:30am: Q + A / Closing remarks by Rob Nicol

BPRC as a Technology Access Centre (TAC), collaborates with industrial partners to support the development of new and existing bio focused technologies, products and processes.
The BPRC provides state of the art facilities and access to expertise in the following areas of research:
Fermentation and Distillation
Biofuels, Biochemicals & Biomaterials
Pharmaceutical & Natural Health Products
Cultivation, Extraction & Chemical Analysis
Bioprocesses and Instrumentation & Process Control
Digital Technology for Bioprocesses
Food and Beverage Capabilities
__________________________________________________________________________________________
For project inquiries please contact:
Dr. Rob Nicol,
Manager, Bio-Industrial Process Research Centre (BPRC), Lambton College, Applied Research & Innovation
Email: rob.nicol@lambtoncollege.ca
Address: Nova Chemicals Health& Research Building - 1457 London Road, Sarnia, ON N7S 6K4