Description
BrAIDS for AIDS presents its 5th Annual BrAIDathon and Hair Styling Show in Toronto. This year we bring special guest, International Model and hairstylist and artist, Nikitha Cornwall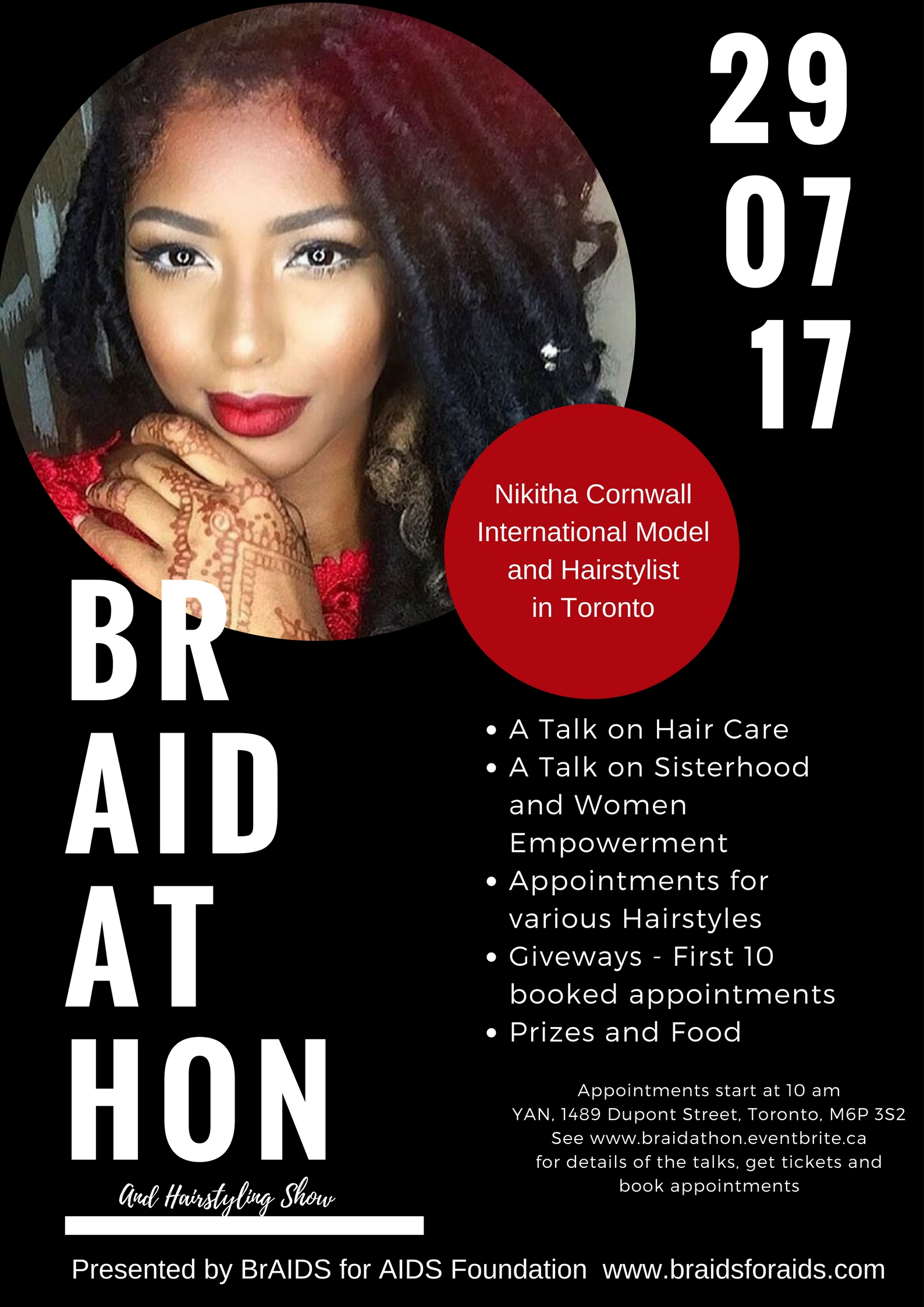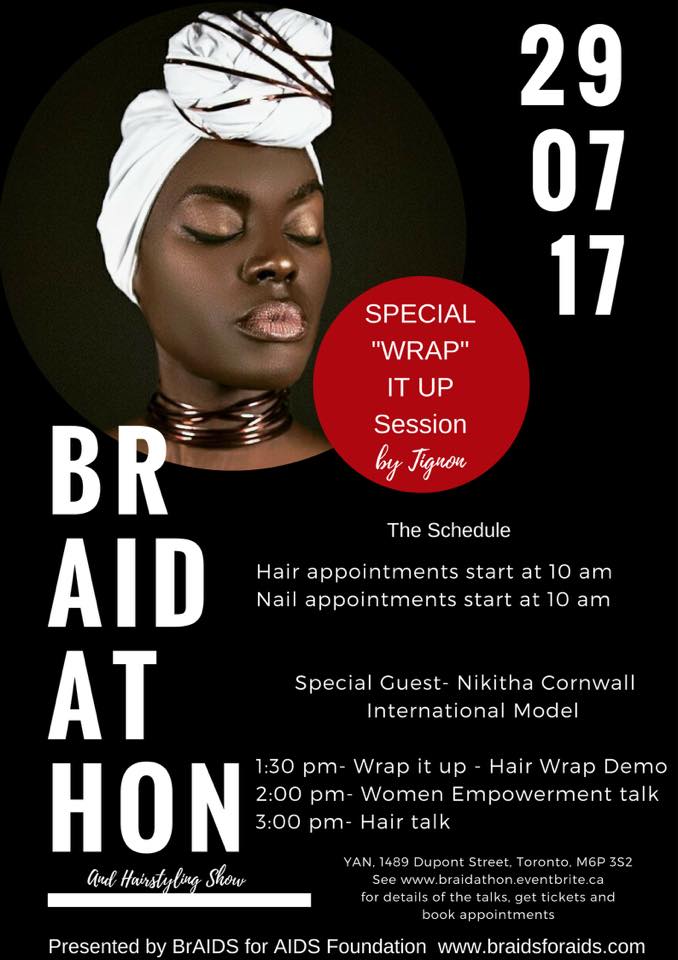 What is a BrAIDathon?

The BrAIDathon is an event where you get your hair done by professional
hair dressers.

Proceeds go to supporting the BrAIDS for AIDS Foundation and its programs
across the GTA including a new entrepreneurship-focused hair dresser
program for African, Caribbean and Black young women; our program with
young men in the prison system; and our program focusing on combating
violence against women.
Hosted by Kym Niles, founder of I CAN I WILL
Some panelists include
Mariez Forbes, Founder of Curly Locs products
Tabia Charles, Olympian
Nikitha Cornwall
and many others
Music by Dj OBUXUM
Schedule
Hair and Nail Appointments from 10-8 pm
1:30- African Hair Wrap Demo by Tignon www.mytignon.com
Sexual Health Awareness Conversation 2-3
Hair forum (3-4 pm)
Styles
Basic Braids(Medium to Large): $70.00 – $100.00

Half to Full Weave: $ 70.00 - $90.00

Twists: $70.00 - $100.00

Crochet Braids: $70.00 - $100.00

Cane Rows: $ 40.00 - $60.00
Faux Locs : $90-200


First 10 booked appointments receive swag bags. Lots more give aways on the day off.
Vendor information
(1 vendor entrance, table, food)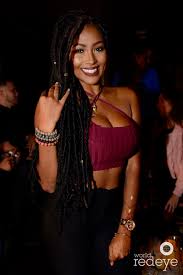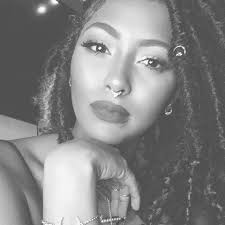 For more information, please contact us at info@braidsforaids.com or call 416 300 9399

Hair Booking Fee of $25.00 and nail ticket is non refundable