Join Artist Star Nahwegahbo as she shares her journey through personal narrative, storytelling and art as medicine.
About this event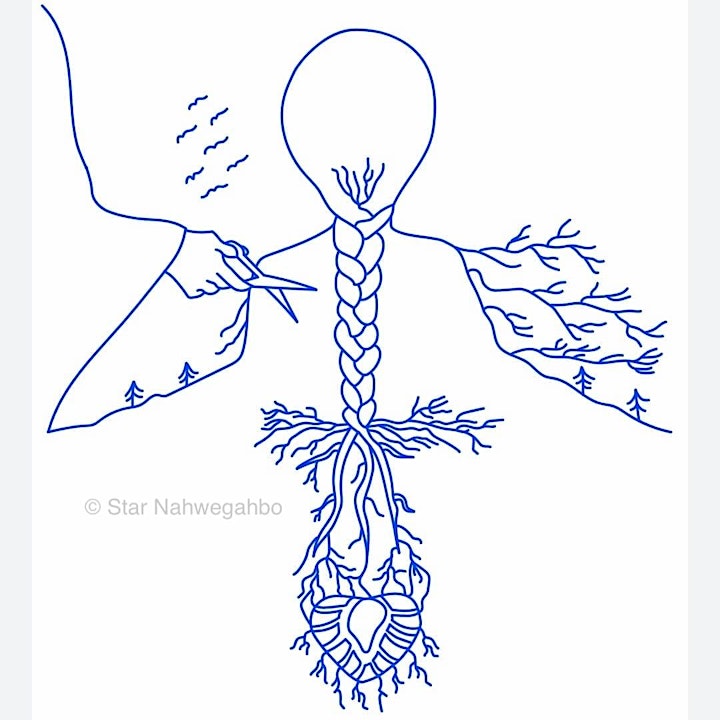 We are excited to announce the first of our CSC-SJC Coalition Knowledge Exchange sessions for 2021. Join us on Tuesday, July 13 at 1:00pm ET for Braiding Ourselves Back into Creation - Artist Talk with Star Nahwegahbo.
With recent events at the Kamploops residental school (along with others), Indigenous Children have brought global attention to the crimes, genocide and violence of the residential school system on Indigenous families across Canada. Artist talk with Star Nahwegahbo will touch upon the residential school system and calls for Justice. Star will also share her current work and work in progress, that is directly related to the impact of the residential school system on families - through personal narrative, storytelling and art as medicine.
Star Nahwegahbo is Anishinaabe and Scottish settler from Aundeck Omni Kaning First Nation, Ontario, currently living in Tkaronto. Star is a mother, interdisciplinary artist, former Social Service Worker of 12 years, grassroots community organizer and expressive arts facilitator. Star's work explores the parallels of motherhood and land, the impact of colonial violence on families, grief and medicine and the art of braiding ourselves back into our rightful place in creation. She acknowledges that her work is guided and co-created with ancestral and land based intelligence.
This Knowledge Exchange is designed for staff and professionals that are working directly with or designing engagement and youth service programming for Indigenous youth. The session will be invaluable for anyone who is hoping to learn and engage in active reconciliation in their work and life.
Following the Artist Talk with Star Nahwegahbo will be a 45 minute peer coaching opportunity in small breakout groups. This session has been coordinated by the Canada Service Corps Coalition Convening Team at TakingITGlobal in support of shared learning across CSC Partner organizations.
Please note: There will be live captioning and live French translation only for the Artist Talk with Star Nahwegahbo. No recording will be available.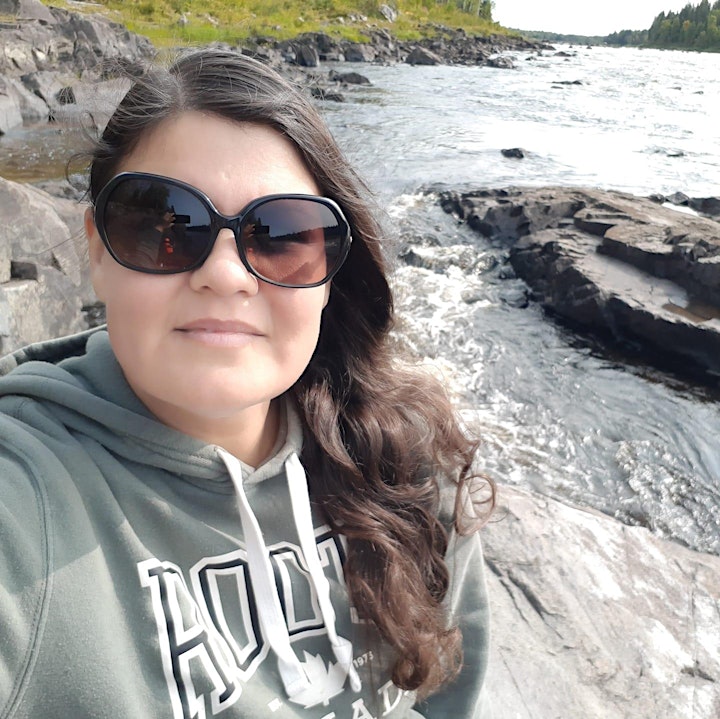 ---
Nous sommes ravis d'annoncer la première de nos Sessions d'Échange de Connaissances de la Coalition SJC pour 2021. Rejoignez-nous le mardi 13 juillet à 13 h 00 HE pour Braiding Ourselves Back into Creation - Entretien avec l'artiste Star Nahwegahbo.
Avec les événements récents au pensionnat de Kamploops (entre autres), les enfants autochtones ont attiré l'attention du monde entier sur les crimes, le génocide et la violence du système des pensionnats contre les familles autochtones à travers le Canada. L'entretien avec l'artiste Star Nahwegahbo abordera le système des pensionnats et les appels à la justice. Star partagera également son travail actuel et ses travaux en cours, qui sont directement liés à l'impact du système des pensionnats sur les familles - à travers le récit personnel, la narration et l'art comme médecine.
Star Nahwegahbo est Anishinaabe et Écossaise de la Première Nation Aundeck Omni Kaning, en Ontario, et vit actuellement à Tkaronto. Star est une mère, une artiste interdisciplinaire, une ancienne travailleuse sociale durant 12 ans, une organisatrice communautaire locale et une animatrice d'arts expressifs. Le travail de Star explore les parallèles de la maternité et de la terre, l'impact de la violence coloniale sur les familles, le deuil et la médecine, et l'art de renouer avec notre place dans la création. Elle reconnaît que son travail est guidé par et co-créé avec une intelligence ancestrale et terrestre.
Cette Session d'Échange de Connaissances est conçue pour le personnel et les professionnels qui travaillent directement avec ou qui conçoivent des programmes d'engagement et de services pour les jeunes autochtones. Cette session sera inestimable pour tous ceux qui espèrent apprendre et s'engager dans une réconciliation active dans leur travail et leur vie.
Après l'entretien avec Star Nahwegahbo, il y aura une opportunité de coaching par les pairs de 45 minutes en petits groupes. Cette session a été coordonnée par l'équipe de convocation de la Coalition Service Jeunesse Canada de TakingITGlobal à l'appui de l'apprentissage partagé entre les organisations partenaires de SJC.
Veuillez noter : Il y aura des sous-titres en direct et une traduction française en direct uniquement pour l'entretien avec Star Nahwegahbo. Aucun enregistrement ne sera disponible.