BRAIN CAMP: Brand Planning for the Customer Journey (April 22, 2015)

Wednesday, 22 April 2015 from 9:00 AM to 4:00 PM (EDT)
Event Details
BRAIN CAMP:  Brand Planning for the Customer Journey 
Communications planning has never been more challenging. Now, instead of saying the same thing in a hundred places, successful brands have to be able to say a hundred different things in the right places at the right moments, and have them all efficiently add up to a sale.
Brand PLanning for the Customer Journey will share how the secret to knowing what a brand should do is in knowing who it is. This workshop is designed to help strategists align brand experiences with media platforms to maximize persuasion, minimize irritation and waste, and leave brands stronger with every campaign.  This workshop offers a structured approach to helping strategists and creative teams get to the right answers faster to create more value with brand solutions that attract consumers instead of chase them away.

What you can expect from this workshop: 
This full day workshop will have three parts. Each will start with an interactive discussion of the principles, followed by a case-based exercise working with templated tools.
Why define a Minimum Viable Brand (MVB)? A strong brand motivates everything a company does. However a brand's essential strategic role can only be fulfilled if that brand meets three essential, minimally viable conditions. Participants will learn about the interdependent concepts of mission, positioning and character, and acquire tools for defining them so they work together. 
 
How to model the Customer Journey. Customers move toward conversion along a path that sees their needs evolve with every step.  When a brand can address the complete, evolving journey for customers, the result is better interactions and solution experience.  Participants will learn the basic principles of customer journey mapping and how to translate data from common research tools to better map customer journeys. 
 
How brands can overcome the 'Stuck Places'  The ultimate purpose of communication solutions is to reduce the cost of acquiring a new customer by removing the barriers that stop a purchase. The customer barriers to purchase are the 'stuck places' that brands can identify and help to overcome.  Participants will learn to identify the "stuck places" in the customer journey with precision, and develop strategies that uniquely extract the maximum possible leverage from their brand.

Who is this workshop for? 
This workshop will benefit those primarily responsible for consumer insight, creative strategy, solution design or contact strategy in agencies of any discipline. It will best suit practicing professionals who already have some grounding in strategic planning and creative strategy.

Workshop Instructor: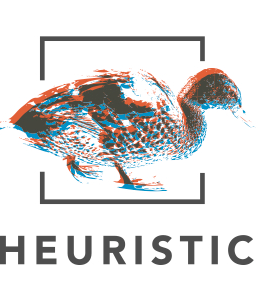 Bruce Philp, Principal, Heuristic Branding

Bruce is a 30-year veteran of branded marketing, and an award-winning author and teacher of how it works and why it matters. A self-described "optimist, with experience," he leads the strategy practice at Heuristic Branding. "A brand is as a brand does" is the mantra of Heuristic Branding.  The modern consumer understands a brand by interpreting what they see rather than believing what they're told. Now, everything matters. And that's made brand management an impossibly complex job, with resource challenges to match. Heuristic is a solution, supporting both marketers and communications agencies (sometimes together), primarily on a project basis, to align and amplify the resources they already have.
REGISTRATION POLICY
Registration is not refundable but is transferable.  Please notify us if you plan on transferring your registration ticket to another attendee.   ICA reserves the right to cancel this program should enrolment levels fall short of guidelines and in the case of program cancellation by ICA all registration fees will be returned in full.
When & Where

Institute of Communication Agencies
2300 Yonge St.
Suite 3002
Toronto, Ontario M4P 1E4
Canada

Wednesday, 22 April 2015 from 9:00 AM to 4:00 PM (EDT)
Add to my calendar
Organizer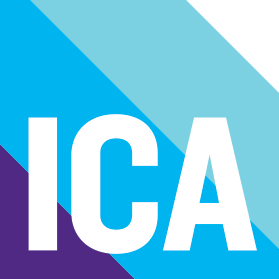 ICA is the not-for-profit association for Canadian communication agencies, representing 75%+ of all national advertising. Our mission is to champion commercial creativity, amplify the industry's economic impact, and to embrace and drive change. ICA promotes higher standards and best practices, and serves as the largest source of information, advice and training for the industry.
BRAIN CAMP: Brand Planning for the Customer Journey (April 22, 2015)