BRAIN CAMP: Persuasive Presenting Workshop (Nov 11, 2015)

Wednesday, 11 November 2015 from 9:00 AM to 4:00 PM (EST)
Event Details
Presentations matter.  We simply want to make them better.
There is no doubt that the thrill of delivering a presentation powerfully and persuasively is a feeling that we should all experience more often. 
It only makes sense given the importance of most presentations that you bring your 'A- game' to the successful delivery of the material. Your ability to present is an essential skill that sets you apart professionally, earns you credibility and respect and helps you consistently win more business.
This intensive "how-to" workshop will increase your effectiveness in communicating your ideas by helping you learn how to connect with others so that they are compelledto listen to what you have to say.  You will explore how to plan more engaging presentation structure, how to capture and hold your audiences' attention and how to leverage your own personal strengths more easily in the way you present.
This workshop focuses on building the core elements of presenting in a business context – from outline preparation to structure and connection building, through to in-the-room techniques to keep you on your toes and ready to respond in the moment
What you can expect from this workshop:
Through active involvement, presentation practice and coaching, participants will develop their skills and learn how to:
Present with clarity and confidence - learn how to channel tension and visualize success.
Create strong presentation structures more easily – learn how to design a presentation approach for impact and to gain acceptance
Capitalize on personal strengths & develop a personal style – learn how to operate in an authentic and persuasive manner.
Capture and hold your audience's attention and build motivation – learn how design a presentation to connect and persuade including how to use visual aids for maximum impact
Organize your thoughts to enable effective "in the moment" speaking – learn how to keep the conversation flowing including how to handle Q&A credibly.
Who is this workshop for? 
Ideal for midlevel account, creative and media specialists interested in taking their solid presentation skills to the next level. 
Please Note:  This is a mid-level presentation experience workshop.   Participants are expected to have some established experience in making presentations and will be practicing techniques during the session.  The workshop does not focus on advanced story telling or idea-selling techniques.  
About your workshop leader:
 

Sylvia Kestenberg, President, and principal facilitator of Job Design Concepts. 

Sylvia has worked internationally with top tier organizations and has 30+ years of training and skills development experience. Her specific areas of training expertise are Management, Leadership and Communication skills.  Sylvia is a Behavioral Science graduate of York University.   The vision at Job Design Concepts is to help maximize potential in a motivational environment that is highly conducive to adult learning.  The design approach is highly interactive to produce strong engagement and clear results.  Sylvia and the Job Design Concepts instructional team specialize in professional skill building topics such as Leadership, Motivation, Communications, Business Writing, Team Building and Problem-solving, to name only a few. MORE

 
Other information
Coffee and light morning snack will be provided starting at 8:30am.

There will be a 45 minute lunch break and attendees are asked to provide for their own lunch

Attendees will be expected to prepare several presentations and deliver in a group setting for practice and coaching.
The Small Print:
Registration is not refundable but is transferable.  

Please notify us if you plan on transferring your registration ticket to another attendee.   ICA reserves the right to cancel this program should enrolment levels fall short of guidelines.
When & Where

Institute of Communication Agencies
2300 Yonge St.
Suite 3002
Toronto, Ontario M4P 1E4
Canada

Wednesday, 11 November 2015 from 9:00 AM to 4:00 PM (EST)
Add to my calendar
Organizer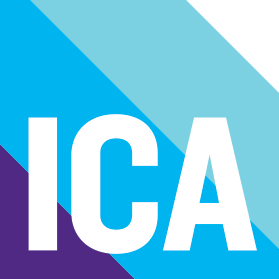 ICA is the not-for-profit association for Canadian communication agencies, representing 75%+ of all national advertising. Our mission is to champion commercial creativity, amplify the industry's economic impact, and to embrace and drive change. ICA promotes higher standards and best practices, and serves as the largest source of information, advice and training for the industry.