BRAIN CAMP: The Art of Persuasive Presenting & Idea Sell-In (Nov 19, 2014)

Wednesday, 19 November 2014 from 9:00 AM to 4:00 PM (EST)
Event Details
The Art of Persuasive Presenting & Idea Sell-In
There is no magic bullet to being a strong and persuasive presenter. It takes work and practice AND the rewards of putting in the effort are even greater. Imagine learning how to easily identify the best story to sell your idea and how to bullet-proof your presentation, to see the power of your own style, calm your jitters and make this energy work powerfully for you rather than against you.
The Art of Persuasive Presenting & Idea Sell-In (Nov 19, 2014) is designed to help you more effectively stand and deliver strong approaches in expressing and ultimately selling-in your ideas and thinking. This workshop is your opportunity to practice and build confidence using techniques designed to encourage you to unleash your unique way of persuasively engaging others with your speaking and presenting approach.
This full day workshop is designed expressly for people working in agency environments. It will help you learn through hands-on practice, using specific techniques to help make presentations easier to prepare, more interesting to give and more successful in reaching desired outcomes.
 What you can expect from this workshop: 
Finding Your Intrinsic Style

- We start with the premise that there's no one right style for good presenters. To be authentically persuasive, each person has to find a style that makes the most of their own personality. Each person learns what others respond to best about his or her natural style.

Mastering Physical Presence

- Brilliant content can be killed by a hesitant manner. Participants learn techniques for calming their jitters and for commanding attention in the room. They practice making eye contact, using gestures for emphasis, and how to handle creative and other materials smoothly.

Exploring the Power of Voice

- The attention span of listeners is constantly getting shorter, so participants learn to keep things interesting by varying the pace, volume and tone of their voices.

Organizing Effectively

- Participants learn how to organize a presentation for greater impact, based on the flexible ACTION format developed specifically for marketing situations. Presenters learn how – and when – to best use a PowerPoint deck, and how to keep PowerPoint from actually distracting from their effectiveness.

Telling a Story

- Great presenters instinctively connect with their audiences in narrative terms. When it comes to the heart of the presentation, the power of story lets us become more compelling. Participants will learn storytelling technique, using visual and emotional descriptions rather than dry bullet points.

Reading the Room

- The object of a presentation is to finish with the listeners being totally in sync with the speaker. To do that, speakers learn to pick up signals while they're presenting, and to make course corrections in the moment. Participants also learn how to handle questions and frame the conversation around key points.

Presenting with a Team

- Many business presentations involve more than one person. Participants will learn how to mesh personal styles and make easy hand-offs to each other in order to leave the impression of a smoothly-functioning team.

Who is this workshop for? 
This workshop is ideal for any staff involved in idea development and client engagement that would benefit from opportunities to gain more practice in presenting and expressing ideas and thinking in ways that inspire, connect and engage.
About your workshop leader:
Sheila Campbell, Principal, Chief Consultant: Wild Blue Yonder

Sheila is an engaging instructor and accomplished facilitator of professional skills and creative thinking for marketing and agency management at Wild Blue Yonder. She has run numerous persuasive presentation and relationship management/organic growth workshops for ICA in Canada and 4A's in U.S.
Her extensive agency experience includes operating as president of Rosenthal, Greene & Campbell, a Washington-based advertising and public relations agency whose client list included Marriott Hotels and Apple (Regional) among many others. Sheila holds an MS in Organizational Development.
OTHER INFO:
Coffee and light morning snack will be provided starting at 8:30am.

There will be a 45 minute lunch break and attendees are asked to provide for their own lunch.
REGISTRATION and CONTENT POLICY
Registration is not refundable but is transferable.  Please notify us if you plan on transferring your registration ticket to another attendee.   ICA reserves the right to cancel this program should enrolment levels fall short of guidelines.
When & Where

Institute of Communication Agencies
2300 Yonge St.
Suite 3002
Toronto, Ontario M4P 1E4
Canada

Wednesday, 19 November 2014 from 9:00 AM to 4:00 PM (EST)
Add to my calendar
Organizer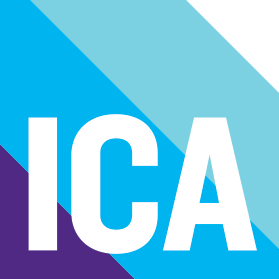 ICA is the not-for-profit association for Canadian communication agencies, representing 75%+ of all national advertising. Our mission is to champion commercial creativity, amplify the industry's economic impact, and to embrace and drive change. ICA promotes higher standards and best practices, and serves as the largest source of information, advice and training for the industry.