BRAIN CAMP: When bad briefs happen to good people…BETTER AGENCY BRIEFS WORKSHOP

Wednesday, 16 September 2015 from 9:00 AM to 4:00 PM (EDT)
Event Details
BRAIN CAMP: When bad briefs happen to good people.....Better Agency Briefs Workshop (Sep 16/2015, 9am-4pm)
Why do bad briefs happen to good people? Whether it's the superficial 'back of the napkin' brief or the unfocussed 'data dump' brief, agency problem solvers pay the price for accepting unclear project briefs from clients.
The Better Agency Briefs workshop will transform the quality of the briefing conversations that you have with clients. It will help you engage others in spending the time needed to define the business problem in simple terms, clarify desired outcomes, see opportunities and shape inspiring territory for strong solutions to take root.
The focus of this workshop is learning how to apply an inquiry-based system called Solution Focus,a process unique among models for change and growth. You will examine a reliable method for asking better questions to get to faster alignment, stronger client briefs and better agency outcomes. See a difference right away in how you influence the conversation to avoid the dysfunctional 'garbage in/garbage out' problem inherent to many briefing situations.
 What you can expect from this workshop: 
Build skill in the use of better questions

 to 'give context to the problem' leading to better clarifying conversations about the brief and the problem to be solved.



Learn how to help your clients get unstuck

 and able to see the opportunities within the outcomes they and their stakeholders are trying to achieve.



Support your clients to seek better input

 from their internal stakeholders.



Clarify the details and align on what's actually wanted

 and gain approaches in how to re-author what future solutions might look like.



Engage your clients and teams to fully participate in exploratory discussions

. Help clients engage in taking shared ownership of the work, respond purposefully to your work and help your team make better decisions about how to move forward.
 
 Who is this workshop for? 
Ideal for agency management executives at all levels who are responsible for activating new projects and shaping the direction of agency team briefings. A good fit for team leaders who want new tools to step up to leading bigger or more complex client project opportunities.

The Instructors:

Richard Toker, Partner Betternxt Academy
Richard is a solutions based marketing consultant, educator and facilitator. Since launching his practice in 2008, Richard has worked to develop Solution Focus leadership skill and facilitated group dialogue at a diverse range of Fortune 100 companies including Amex, CBC, Enbridge and Shaw.   Prior to 2008 he was a Marketing Director at Rogers Communications and has also spent almost 20 years honing his clarifying skills in the advertising business. Richard has extensive instructional capability working with industry associations, ICA and CMA as well as academically with the York University Executive Development Program. 
Alan Kay, Partner Betternxt Academy
Alan is a former agency client service manager and now a solutions based consultant in organizational and people change. His clients cover a broad range of sectors including financial services, industrial, consumer goods, NFP, social service, media and education – in Canada, the US, UK and Europe. Alan's work has been featured in a variety of books and journals and he has special interest in serving for ABC Life Literacy Canada and the AMA. His provocatively titled book, Fry a Monkey, Create a Solution is a practical guide for accelerating change using Solution Focus. And just in case you needed more, he speaks Glaswegian!
The Small Print
Registration is not refundable but is transferable.  Please notify us if you plan on transferring your registration ticket to another attendee.  

ICA reserves the right to cancel this program should enrolment levels fall short of guidelines and in the case of program cancellation by ICA all registration fees will be returned in full.
When & Where

Institute of Communication Agencies
2300 Yonge St.
Suite 3002
Toronto, Ontario M4P 1E4
Canada

Wednesday, 16 September 2015 from 9:00 AM to 4:00 PM (EDT)
Add to my calendar
Organizer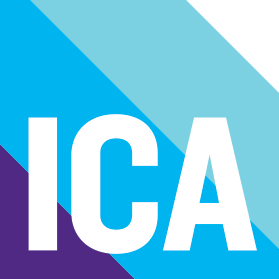 ICA is the not-for-profit association for Canadian communication agencies, representing 75%+ of all national advertising. Our mission is to champion commercial creativity, amplify the industry's economic impact, and to embrace and drive change. ICA promotes higher standards and best practices, and serves as the largest source of information, advice and training for the industry.