Join us for a live online, short and sharp webinar to give yourself a knowledge boost on Agile Change Management in the Crisis.
About this Event
We live in a world of constant change, stagnation is never good for one's personal life and especially it is never good for any business. The only way to exit the crisis with the advantage is to implement the change fast enough and successfully. In this exciting workshop, learn the principles of change, the roadmap to change and the tools of change.
In this session, we will address the following topics:
Identify the need for Change Management
Incremental versus Radical Change
Describe how to prepare employees for change
Describe the forces that cause resistance to change.
Recognize strategies that can increase motivation to change
Diagnose forces driving and resisting organization change
Experience reactions to a change situation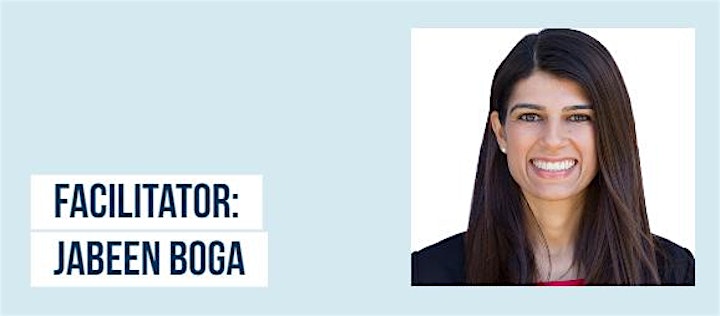 MEET THE FACILITATOR
Jabeen Boga is a Human Resources professional with over ten years of progressive experience across a wide variety of human resources functions that include employee relations, performance management, change management, HRIS, health and safety and total rewards. In addition to this, she is a Chartered Professional in Human Resources (CPHR), Certified Human Resources Leader (CHRL) and SHRM Senior Certified Professional with responsibility for offices that span across Western Canada.
Jabeen earned her undergraduate degree from Simon Fraser University obtaining Dean's Honour Roll status. She also supports human resources in the community sitting on the Greater Advisory Council for CPHR BC & Yukon as well as leading the Career Advancement Network.
Jabeen has worked for a number of large organizations, including KPMG and TD Bank. She is passionate about the field of human resources and about sharing her knowledge through mentoring and teaching. Jabeen is part of the Ashton College faculty instructing the Diploma in Human Resources Management program. As a recipient of HRD Canada's 2015 and 2017 HR Awards, she is excited to share her experience and passion for the field of human resources with you.
Jabeen has been appointed to the Item Writing Panel for the National Knowledge Exam for CPHR Canada in 2019. Members of this panel will write, review, and approve items for the National Knowledge Exam (NKE) for CPHR Canada