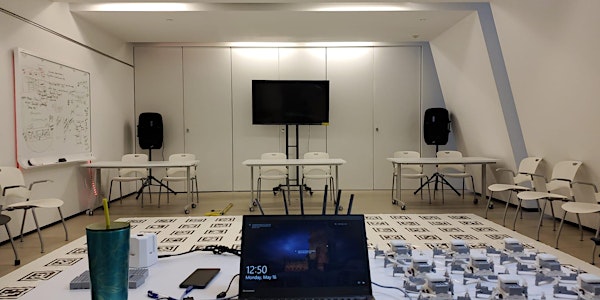 BRAINTECH ROBOTICS STEMTECH '22 FREE SUMMER PROGRAMS - Wk4 ROBOTICA
Hands-On Building, Coding, & Programming Robot Arms to conduct basic functions. Learn & Build your STEM skills this summer in robot tech
When and where
Location
Fort York National Historic Site 250 Fort York Boulevard Toronto, ON M5V 3K9 Canada
About this event
Update EVENT Schedule:
Fort York - Robotics - August 23-25 | 5:30pm- 8:30pm
& August 27,28 | 12:00pm - 3:00pm
Young Minds across the GTA are invited to spend a week and participate in a thrilling journey of flight into the world of digital, social, and emotional literacy of Science, Technology, Engineering, and Mathematics (STEM) in a FUN, EXCITING, and GAMEFIED way!!
Learn how to build a drone, its rules of flight, and the real-world applications accomplished by drones. Work in groups and on your own to assemble Lego-Compatible Drones and program them to complete AMAZING MISSIONS.
This program is for all youth with a focus on encouraging BIPOC youth to engage in a hands-on, building, coding, & programming drones workshop. Young cadet engineers and amateur drone pilots will be working together to complete challenging missions.
BIPOC children DO NOT miss this opportunity to DISCOVER / SHOWOFF your GREATNESS in STEM!!
ALL CHILDREN AGES 10 - 17 ARE WELCOME.
*WE MAY EVEN ALLOW SOME 9-YEAR-OLDS (EXCEPTION). - please enquire if you have such interests.