A weekly conversation about mental health and the colonial impact on Youth of African Descent.
About this event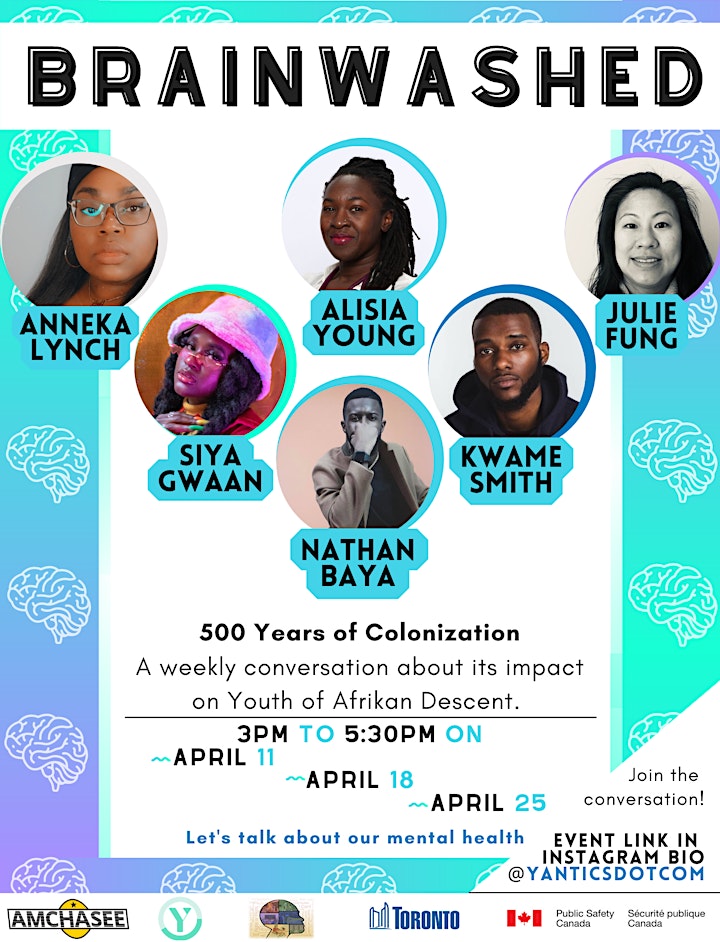 ZOOM LINK: https://zoom.us/j/92571659469
Are you 18 - 29 of Afrikan Descent, in the GTA?
Register now to engage in dynamic, solution-focused weekly conversations about your mental health, its impact on your life, and the solutions for change.
Once weekly, for three weeks, you will meet to talk about your mental health and get advice from professionals. Participate in discussion about the roots of oppressions and learn how to identify and manage these challenges.
In week three, we will conclude with an action plan to build a strong mental health movement that advocates for tangible, socioeconomic changes that positively influence your mental health and future generations.
Participants will receive monetary incentives at the end of three discussions.
Featuring:
Performances by:
Nathan Baya, Artist & Community Organizer
Siya Gwaan, Youth Worker & Entrepreneur