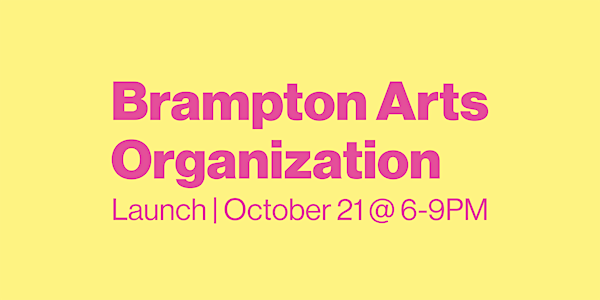 Brampton Arts Organization Launch Party
Join us, Director X and other Brampton artists, to celebrate the transformation of ACCIDA into the Brampton Arts Organization (BAO).
When and where
Location
Brampton Library, Springdale Branch 10705 Bramalea Road Brampton, ON L6R 0C1 Canada
About this event
To celebrate the re-branding of the Arts, Culture and Creative Industry Development Agency (ACCIDA) into the Brampton Arts Organization (BAO), we're throwing a party! That's right: a public launch party, 6:00 p.m. on Friday, October 21 at the spectacular Brampton Library Springdale Branch.
It wouldn't be a BAO party without exciting performances and thought-provoking experiences: Director X and R&B artist Zenesoul will lead a 'meditate and create' workshop alongside live painting by Abiola Idowu and Jaspal Birdi, music from local artists Nicole Chambers, MixTapper, and DJ Lady Pista and dance by Kwasi Obeng.
Of course, there will also be food and goodies. Enjoy snacks that showcase Brampton's diverse culinary scene and mingle with artists and arts and culture fans. Peruse books by local Brampton authors; even 3D print your own BAO logo key-chain. Get your portrait taken by Dusty Loops.
All are invited to attend!
Meditate & Create (with Director X and Zenesoul):
A workshop to raise awareness on the benefits of meditation and how it can be a useful tool in the creative process. Join us for a Q&A and guided meditation with Director X, followed by affirmations and a special performance by Zenesoul. 
Preregistration is required to be entered into the draw for the Meditate and Create workshop due to limited capacity. Please register by 11:59PM on October 17th to be eligible to be entered into the draw.
SCHEDULE:
6:00 - Launch party begins
6:30 - 7:00 PM - Meditate and Create workshop with Director X and Zenesoul (limited capacity)
7:00 PM - Formal program
7:15 PM - Musical and dance performances
8:15 PM - DJ Lady Pista resumes
9:00 PM - Event ends
ACCESSIBILITY:
Those who require additional assistance or support to participate are welcome to send us a request. Please request this assistance at least a week in advance. A live ASL interpreter will be on site for formal program . For any additional information please contact accida@brampton.ca.
The Springdale Branch of the Brampton Public Library is a fully accessible building. There are accessible parking spaces at the east entrance to the building and a Brampton Transit stop less than 200m from the west entrance. There are no steps to enter this one floor building. All publicly accessible doors are automated doors. Both gendered bathrooms feature accessible stalls and baby change tables. There is one universal washroom with an adult change table.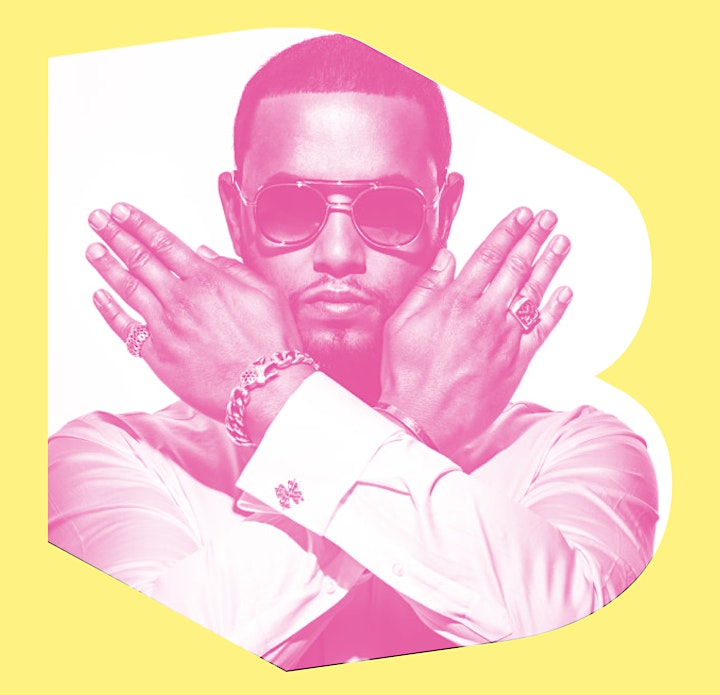 Julien Christian Lutz P.K.A. Director X is one of the most iconic music video directors of our time, known for his work with Drake, Rihanna, Rosalia, Kendrick Lamar, and Kanye West, among many others, he has been nominated and received many accolades for his work. As a filmmaker, Julien debuted his first Sony studio feature film, Superfly produced by the legendary Joel Silver. As an artist, Julien has created art installations for Toronto's Nuit Blanche: Death of The Sun, which was also featured in Drake's "Boy Meets World," European tour and "Life of The Earth," in collaboration with the Ontario Science Center.
Using his platform for social change, Julien founded Operation Prefrontal Cortex, an initiative created to reduce Toronto's gun violence through mindfulness and meditation. A highly intelligent speaker, Julien's talks hit on creativity, innovation, wellness, and community, and how bettering ourselves and those around us is the way to ensure a more peaceful, compassionate world.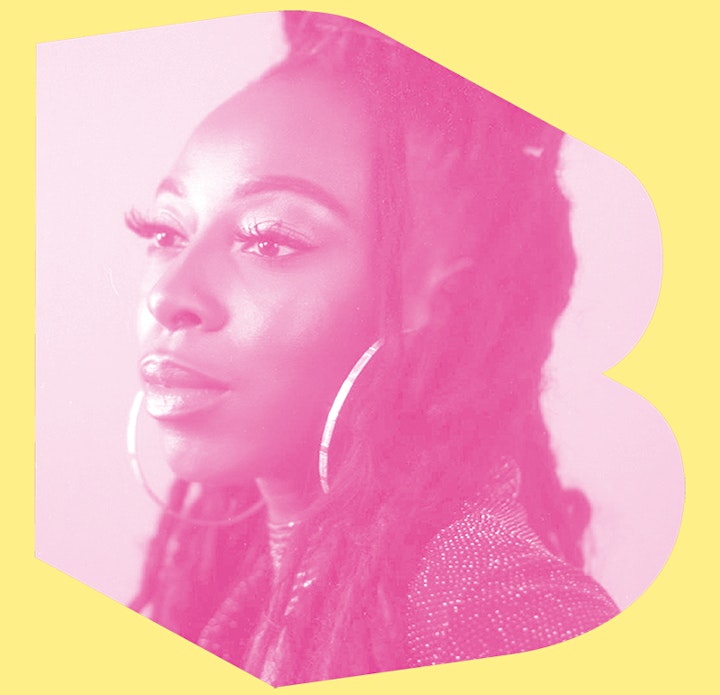 Zenesoul ('Zen-Soul') is a 2022 Juno-nominated Soul artist from Brampton, Ontario. Born in Nigeria, she began writing songs at 11 years old. Today, this love for writing plays a significant role in her music as she transports listeners with her lyrics, the clarity of her voice and the use of simple instrumentals. Incorporating R&B and Neo-soul into her art, Zenesoul creates a sound of her own.
In late April 2022, Zenesoul released the first single to her upcoming Afro-soul EP, "Nene." "Is it Love?" featuring Azanti premiered on Native magazine. The single offered Zenesoul her first Tidal editorial playlist cover on its Rising: R&B playlist. The single also premiered on several editorial playlists across Spotify, Amazon, Pandora and Apple Music and listed as Best New songs on Apple Music. The second single, "Riding" was released June 8th, on all platforms. The next single "Together" released on August 5th, covering Amazon Music's "Fresh R&B" and YouTube Music's "The Love up North." The EP, "Nene" will release on September 23, 2022.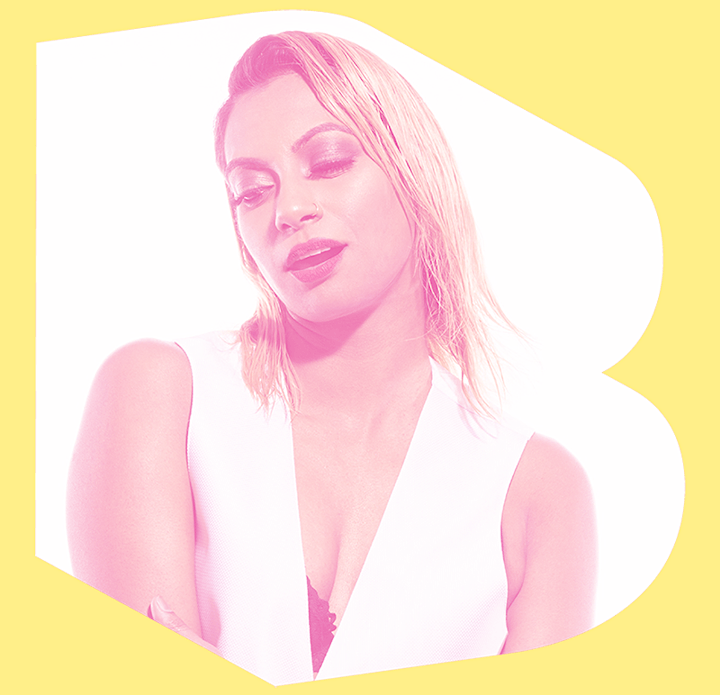 Lady Pista is a Canadian-Tamil Producer/DJ/Recording Artist/Influencer best known as a pioneer of multi-genre remixing of South Asian beats with western inspired instrumentation.
Lady Pista built herself a standout reputation as the first groundbreaking Tamil female DJ in the world! She began her career creating Tamil remixes in the early 2000s, quickly building a growing network of over 20,000+ fans worldwide.
Lady Pista has performed at multiple shows internationally and her single "Rise Up" was recently featured on BBC Asian network. Along with recognition from Sean Paul and Boi1da - Mainstream outlets have taken notice of Lady Pista and give high praise as an undeniable triple-threat asset ready for take over!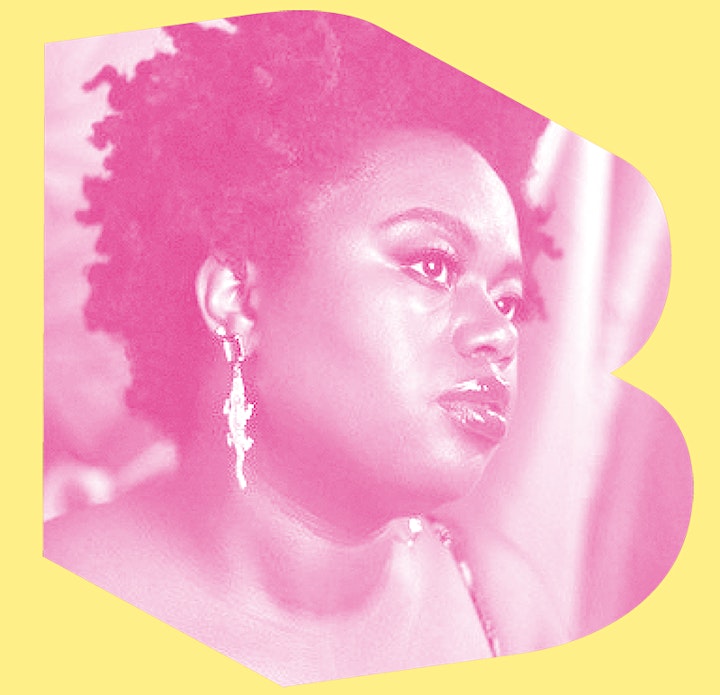 Canadian singer and songwriter Nicole Chambers is redefining the music scene with her keenly nurtured musical talent. With a relentless passion for music, catchy tunes and gripping lyrics, she is eager to take on the world, one song at a time. The R&B /Neo-Soul artist strives to create authentic music that pulls at her listeners' heartstrings and impacts people's lives. Her music speaks to the depths of her soul, giving you a glimpse into her life experiences and reflections on love, self growth and truth. Nicole shows up as an unapologetic black woman who intends to be heard. 
Nicole has carved a niche in the industry, evidenced by her first EP, "How Could I Forget" and her second Album, "Voice Of A Virgo", in 2020. The "How Could I Forget" Album garnered her a supportive community and grew her audience tremendously. The "Voice Of A Virgo" album that was 3 years in the making, spoke about love, heartbreak and healing.  Nicole was recognized as EXCLAIM's 25 Canadian Albums You Might Have Missed in 2020 and a recipient of the RBC X MVP Prism Prize grant for her single, "Warm Body". The songstress also has two singles featured on the CBC Show, "Sort Of". In the international arena, Nicole has been featured on COLORS and CLASH Magazine, to mention a few. 
Nicole's work flaunts her lyrical prowess and sultry voice that dovetail beautifully to create a distinct blend of music that leaves her audience yearning for more.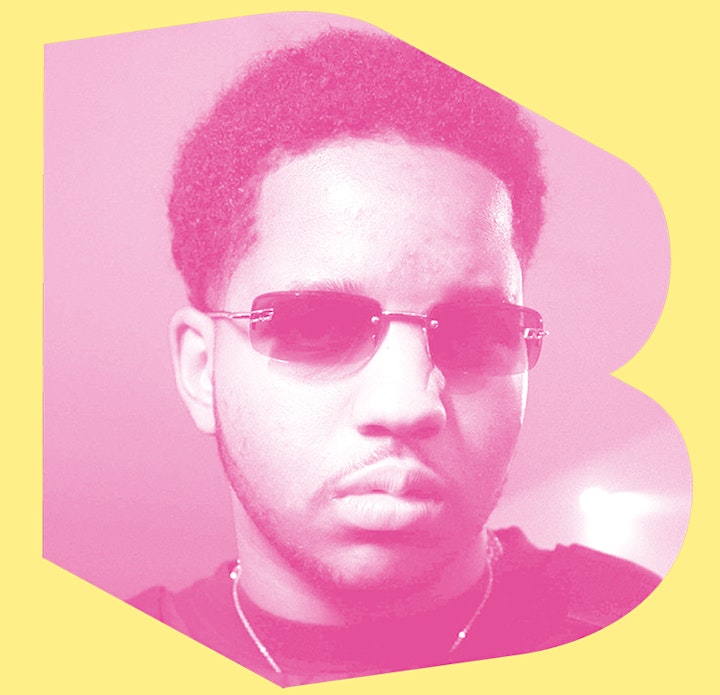 Jordan Francis, who performs under the stage name "MixTapper" (pronounced mix-tap-per), is a recording artist from Brampton, Ontario. Affiliated with the Brampton-native collective "MADE2EAT," Francis has been releasing music professionally since 2018 while also filming and editing his music videos. Francis's sound can be described as a blend of modern trap production with elements of both old and new rhyming aesthetics.

Born in Scarborough, ON, Francis has always been connected to music during his upbringing. Recording songs with GarageBand via iPad, Francis was influenced by artists from the mixtape golden era (Mac Miller, Wiz Khalifa, etc). Releasing mixtapes throughout his school days, Francis would go on to drop his debut project "The New Regime" in 2018, outsourcing local talent to aid in production and vocals.
Year after year, Francis continues to show and prove why he should be on your radar as one of the industry's most promising artists. MixTapper has been picking up momentum on Spotify, landing on numerous editorial playlists like NORTHERN BARS and FRESH FINDS: HIP HOP.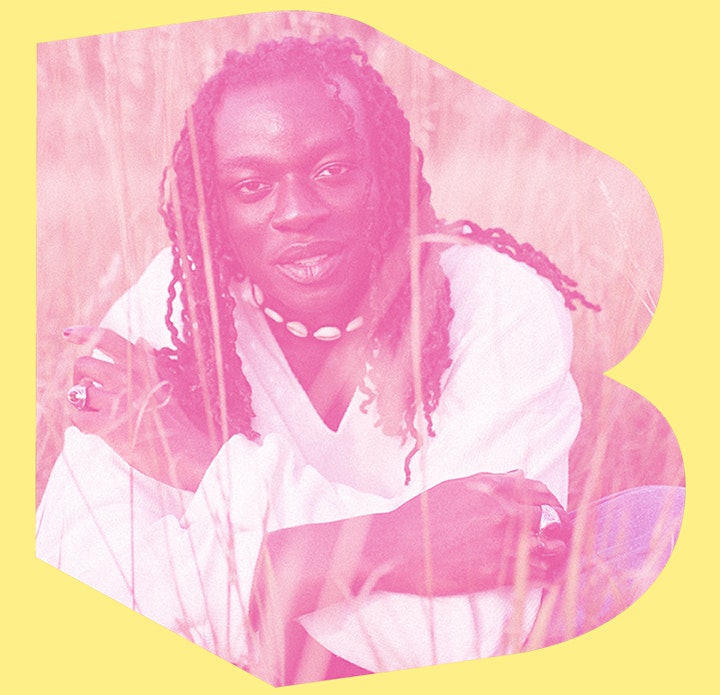 Kwasi Obeng-Adjei is a Canadian dancer, choreographer, and instructor born and raised in Brampton. After being accepted into the regional arts program at St. Roch Secondary School, Kwasi was able to expand his knowledge and training in various styles that include ballet, jazz, hip hop, and modern and traditional African dance. Kwasi's professional credits include the Pan-American Games, Lua Shayenne Dance Company's Kira, The Path | La Voie, Esie Mensah Creations, the Raptors half-time show, and more.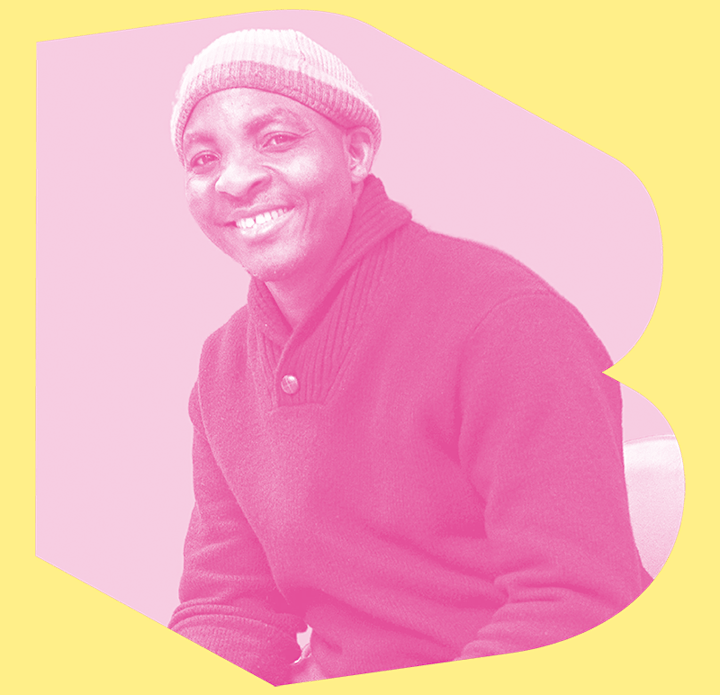 Abiola Idowu is an award winning multi-disciplinary artist known worldwide for his abstract figurative painting and sculpture work. His West African heritage influences his art, which he uses to explore multiculturalism and celebrate people, especially women. 
Originally from Nigeria, he has established roots in Brampton which he fondly considers his home, and one of the best places on Earth.   
He has recently contributed to public art pieces in Brampton including the Vivian Lane ground mural downtown and the "Reading Girl" sculpture at the Brampton Library Springdale Branch.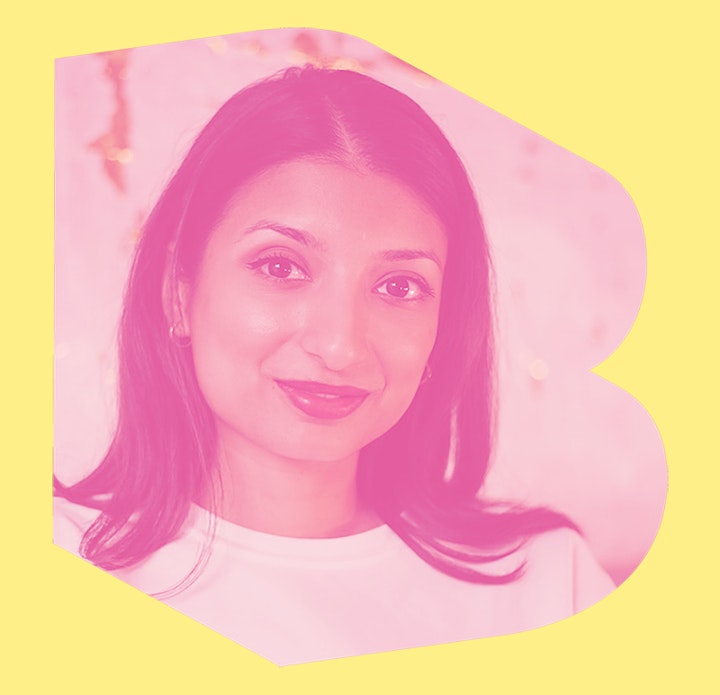 Jaspal Birdi is a Canadian artist who combines photography and painting by experimenting with contemporary technologies. Through programming, print and paint, her practice filters and reconstructs a blurred cycle of virtual and physical actions. Birdi completed her BFA in Drawing and Painting from OCAD University 2010, a Museum Internship at The Peggy Guggenheim Collection 2011, and a Masters in Arts Management from Istituto Europeo di Design (IED) 2013. Recognized with support from the Ontario Arts Council and Canada Council for the Arts, she is the recipient of several honours, such as the 2013 Arte Laguna Solo Exhibition Prize, the 2017/18 Fondazione Bevilacqua La Masa (BLM) Artist Residency in Venice and BLM Stonefly Art Award, the 2020/21 Fondazione Culturale San Fedele Visual Arts Fellowship in Milan and Martini International Award. In 2017 Birdi co-curated the exhibition Command-Alternative-Escape for the opening week of the Venice International Art Biennale. During the 2018 Berlin Art Week, her works were presented in Transferred Recall, a curated solo exhibition. In 2020 Birdi presented Can I Play Outside? a solo exhibition supported by the RBC Foundation Emerging Artist Residency at the Robert McLaughlin Gallery. In 2022, she presented Eyes Looking Without Seeing, a solo show at the Women's Art Association of Canada in Toronto.