Location
Brampton Entrepreneur Centre
41 George Street South
Brampton, ON L6Y 2E1
Canada
Celebrate National Canadian Film Day with us and local film and video makers in Brampton!
About this event
Come celebrate National Canadian Film Day with a showcase of Brampton films and videos! 
Join us for our first Brampton Film Screening and Networking night. You'll enjoy finished and in-progress work by your peers and connect with others also looking to grow the local scene.
This event is for anyone in Brampton who works in the world of film, video, video arts and any other adjacent creative fields.
Film Directors Kelly Fyffe-Marshall and Sasha Leigh Henry will be there to show their work and help lead our chats. 
Free drinks and snacks from the popcorn machine!
Face masks are not required but encouraged.
SCHEDULE:
6:30-7:00pm - Snacks and Networking 

7:00-7:05pm - Welcome and Land Acknowledgement  
7:05-7:25pm - Featured Screening #1 Sasha Leigh Henry's 'Sinking Ship'
Discussion to be lead by Sasha Leigh Henry and Kelly Fyffe-Marshall 

7:25-7:35pm - Featured Screening #2 Kelly Fyffe-Marshall's 'Omi'

Discussion to be lead by Kelly Fyffe-Marshall 
7:35-7:50pm - Submission Screening #1 Rahul Chaturvedi's short film 'Nameste,Santa!'  

Discussion topic: Exploring diaspora stories in the Christmas genre.

7:50-8:00pm - Submission Screening #2 Seth Mohan Sthitpragya's short film - 'The Heatwave' 

Discussion topic: Using life experiences to fuel creativity. 

8:00-8:20pm - Submission Screening #3 Kali Caldwell's documentary - 'Miss Dragonfly'  

Discussion topic: What does authenticity mean in an artistic sense?  

8:20-8:35pm - Submission Screening #4 Martin Iyaji's short Film 'Ogun's Blade'  

8:35-8:46pm - Submission Screening #5 Kenneth Mohabir's short Film  'Midnight Snack'  

Discussion Topic: How do you develop a strong character arc in a 5-minute short film? 

8:46-8:55pm - Submission Screening #6 Kwasi Obeng Adjei's short documentary 'Limitless'  

Discussion Topic: Self-care during the artistic process .

 8:55-9:00pm - In conversation with Brampton Film & TV Office and ACCIDA. 

 9:00-9:05pm - Closing remarks
Accessibility:
Those who require additional assistance or support to participate are welcome to send us a request. Please request this assistance at least three days in advance of the event. To do so, or for any additional information please contact accida@brampton.ca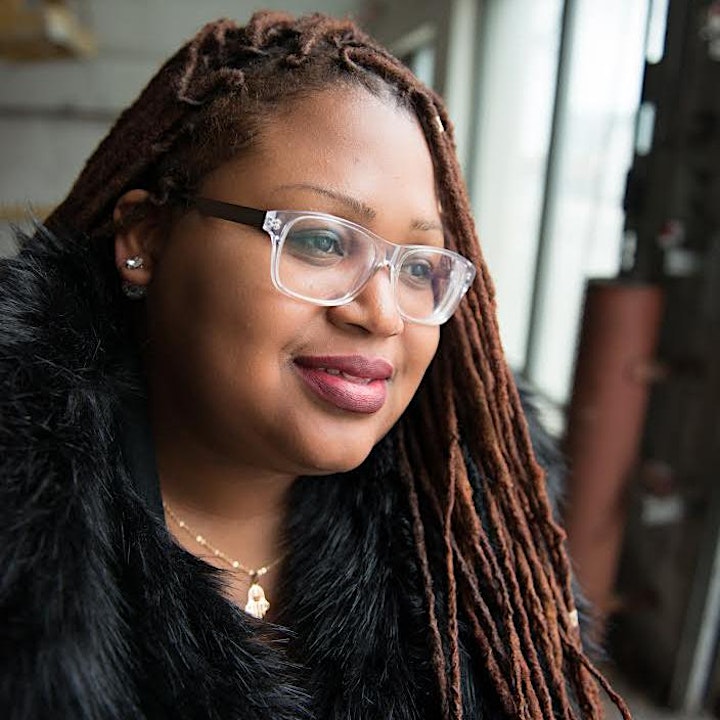 Kelly Fyffe-Marshall is making impactful films about the expansiveness of Blackness. The award-winning director's distinct visual style has afforded her name to be woven into the tapestry of Canada's film landscape garnering recognition from TIFF, Sundance and the Canadian Academy of Film and Television.
Using the medium to challenge negative depictions of Black people across the diaspora, her work has been praised for its innovation and how it translates into social change. For Fyffe-Marshall that change is made possible through Make Ripples: a non-profit focused on addressing racism, inequality, making activism accessible and encouraging others to make material changes in their respective fields.
Inspired by the textured lives Black people across the diaspora lead, Fyffe-Marshall is making space for a myriad of Blackness on screens.
Learn more at www.kellyfyffemarshall.com.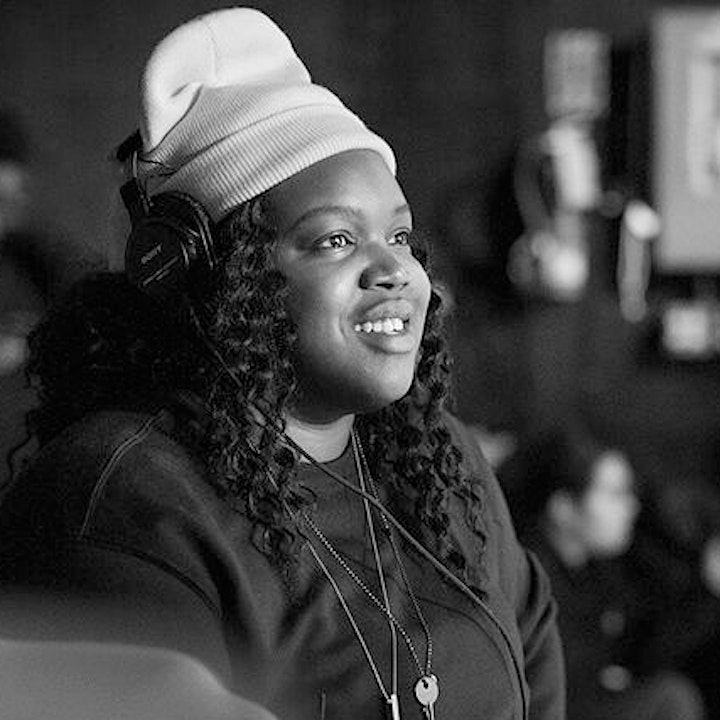 Sasha Leigh Henry is a writer, director, and producer living in Toronto. Her most recent film Sinking Ship, penned by her creative partner Tania Thompson, debuted at TIFF 2020 and was the winner of the 2021 Vimeo Staff Pick Award at Aspen Shortsfest.  Her film Bitches Love Brunch screened internationally before being acquired by CBC Gem. As a producer Sasha has helped bring numerous films to screen including Randall Okita's Canadian Screen Award winner The Lockpicker, Kelly Fyffe-Marshall's award-winning short film Black Bodies, and most recently Fyffe-Marshall's debut feature When Morning Comes. Sasha is currently in development with New Metric Media for an original comedy series about a millennial black woman and her imaginary hype girl. A frequent panellist and speaker, Sasha is also an alumni of POV 3rd Street, Black Women Film!, 2020's TIFF Filmmaker Lab and a TIFF Netflix Talent Accelerator Fellow.