| | |
| --- | --- |
| Brampton Mastermind | August 27th - Suraj Gupta - CEO & President of Rogue Insight Capital | |
Event Details

The Brampton Mastermind Networking group designed to inspire, motivate and educate entrepreneurs in Brampton and parts of the GTA to successfully overcome business challenges.
The main objective of the session is to connect you with other business owners and entrepreneurs, who might give suggestions to the challenges you face, that would help grow your business. This networking group is created with the primary objective to connect your peers in a forum that helps you to discuss your challenges and think of solutions which you would not have thought about.
Afterall,  'Two heads are better than one'.
The event is broken up into three sections:

6:00pm - 6:15pm

 - Registration 

6:15pm - 6:45pm

 - Expert Speaker 

6:45pm - 7:30pm

 - Discuss your current business challenges

7:30pm - 8:00PM

 - General Networking
Guest Speaker: Suraj Gupta (CEO & President, Rogue Insight Capital)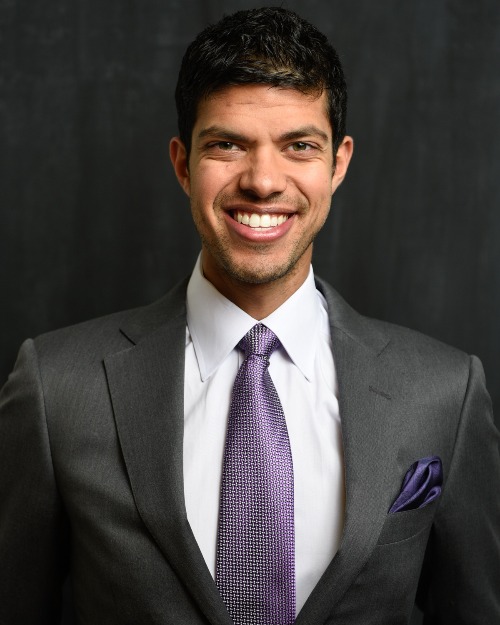 Suraj K. Gupta is the Co-Founder, President and CEO of Rogue Insight Capital, and is the CIO for the Easton's Group of Hotels; Canada's largest private hotel development corporation. Easton's owns a portfolio of hotels across Canada, and residential condominium projects within Toronto.  Rogue is a venture capital fund co-founded by Suraj and his sister Reetu that finds visionaries who dare to transform the world around them through unique, innovative businesses and provides these companies with strategy, direction, capital and an extensive network.  Rogue has an industry agnostic approach to investment, and under Suraj's leadership, Rogue has made investments across six continents and several verticals.  Rogue's primary mandates include investing in female, immigrant, and visible minority founders with impact-driven missions and shining a spotlight on the burgeoning Canadian start-up ecosystem.  Some of Rogue's portfolio companies include Drop Technologies, Robinhood, Borrowell and Andela. 
Suraj has a love for entrepreneurship and launched Rogue after graduating with an MBA with Honours from Columbia Business School.  He is heavily involved in the entrepreneurial ecosystem including being a Charter Member for TiE Canada, an Entrepreneur in Residence for YSpace, the York University Incubator, and a mentor for TechStars Colliers, the world's first global real estate-tech accelerator. 
He is also very passionate about discussing the importance of supporting diverse founding teams and has travelled across Canada speaking on the subject, including during the Collision Conference, the NACO Summit, and during the upcoming York University Alumni Speaker Series.  Suraj also volunteers a significant amount of his time to tackle global issues regarding education, youth empowerment, and inequality.  Most recently, he was invited by the United Nations to be a Special Delegate to discuss the future of Youth Innovation and Resilience, and he is a speaker for the Youth Employment Services BizStart initiative, which helps at-risk youth in Toronto go back to school or enter the workforce. 
---
Interested in becoming a Brampton Mastermind? Join us today.
Photography Disclaimer
Brampton Mastermind & BEC reserves the right to photograph its events, and from time to time we use these photos in our website, publications & social media. By registering for any of our events, you understand and acknowledge that your photograph may be taken and used, per Brampton Mastermind & BEC discretion.
Have questions about Brampton Mastermind | August 27th - Suraj Gupta - CEO & President of Rogue Insight Capital?
Contact Brampton Mastermind
Save This Event
Where

Rose Theatre
1 Theatre Ln, Brampton
Brampton, Ontario L6V 0A3
Canada

Organizer
"The coordination of knowledge and effort of two or more people who work toward a definite purpose in the spirit of harmony" - Napoleon Hill "Think & Grow Rich"
Brampton Masterminds is a group designed to bring together passionate and committed entrepreneurs to discuss and overcome their challenges and empower their business. The group encourages people with varied experiences to collaborate, brainstorm ideas, provide support and guidance to business owners. 
If you have a challenge, we are here to help you solve it. The group offers mentorship and guidance to take your business to the next level.