| | |
| --- | --- |
| Brampton Mastermind | March 26th - Kalpana Kundra | |
Event Details

The Brampton Mastermind Networking group designed to inspire, motivate and educate entrepreneurs in Brampton and parts of the GTA to successfully overcome business challenges.
The main objective of the session is to connect you with other business owners and entrepreneurs, who might give suggestions to the challenges you face, that would help grow your business. This networking group is created with the primary objective to connect your peers in a forum that helps you to discuss your challenges and think of solutions which you would not have thought about.
Afterall,  'Two heads are better than one'.
The event is broken up into three sections:

6:00pm - 6:15pm

 - Registration & Grab your food & coffee 

6:15pm - 6:45pm

 - Expert Speaker 

6:45pm - 7:30pm

 - Discuss your current business challenges

7:30pm - 8:00PM

 - General Networking
Guest Speaker: Kalpana Kundra (Founder & CEO, UNSTICK by DAUGHKUN)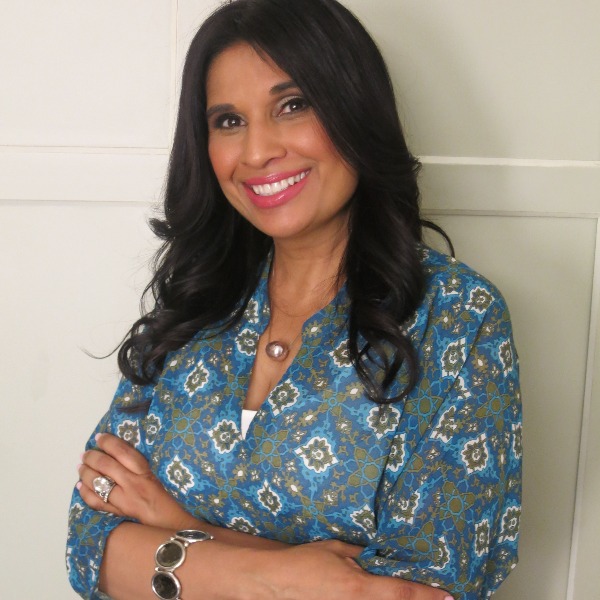 In her past life, Kalpana Kundra was an award-winning marketing professional and with over 15 years of corporate Marketing and Innovation experience, she successfully brought numerous products to market, resulting in increased market share at several fortune 500 companies including, Pepsico, Kraft, and Pizza Hut. Today, Kalpana is an established entrepreneur and in 2017, she was also recognized as a finalist in the RBC Women of Influence Entrepreneur Awards. Her proven track record in new product launches, a passion for cooking, and an undeniable entrepreneurial spirit were the inspiration behind her own revolutionary new product line, UNSTICK. An innovative line of 100% non-stick, reusable cooking liners and sheets, UNSTICK is used for all types of cooking including baking, and barbequing to make clean up a breeze. Like every successful entrepreneur, Kalpana used her lived experience, and recognized and responded innovatively to a universal need...the need for home cooked meals with minimal clean up. UNSTICK is the recipient of 2 prestigious Product of the Year Awards, 4 Parent Tested Parent Approved (PTPA) Awards, and has been featured on Dragons Den, The Marilyn Denis Show, Breakfast Television, CTV, and Chatelaine Magazine just to name a few.
Although her business responsibilities keep her very busy, she manages to give back to the community, volunteering her marketing services with various organizations including the Boys & Girls Club and mentoring budding entrepreneurs locally. She also enjoys spending time travelling with her devoted husband and twin daughters, and more than anything she cherishes her close family and friends.
---
Interested in becoming a Brampton Mastermind? Join us today.
Photography Disclaimer
Brampton Mastermind & BEC reserves the right to photograph its events, and from time to time we use these photos in our website, publications & social media. By registering for any of our events, you understand and acknowledge that your photograph may be taken and used, per Brampton Mastermind & BEC discretion.
Save This Event
Where

Rose Theatre
1 Theatre Ln, Brampton
Brampton, Ontario L6V 0A3
Canada

Organizer
"The coordination of knowledge and effort of two or more people who work toward a definite purpose in the spirit of harmony" - Napoleon Hill "Think & Grow Rich"
Brampton Masterminds is a group designed to bring together passionate and committed entrepreneurs to discuss and overcome their challenges and empower their business. The group encourages people with varied experiences to collaborate, brainstorm ideas, provide support and guidance to business owners. 
If you have a challenge, we are here to help you solve it. The group offers mentorship and guidance to take your business to the next level.