Description
The Brampton Mastermind Networking group designed to inspire, motivate and educate entrepreneurs in Brampton and parts of the GTA to successfully overcome business challenges.
The main objective of the session is to connect you with other business owners and entrepreneurs, who might give suggestions to the challenges you face, that would help grow your business. This networking group is created with the primary objective to connect your peers in a forum that helps you to discuss your challenges and think of solutions which you would not have thought about.
Afterall, 'Two heads are better than one'.
The event is broken up into three sections:

6:00pm - 6:15pm

- Registration & Grab your food & coffee

6:15pm - 6:45pm

- Expert Speaker - David Cooper

6:45pm - 7:30pm

- Discuss your current business challenges

7:30pm - 8:00PM

- General Networking
David Cooper - Expert Speaker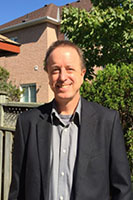 David is honored to be a co-owner of a Professional Organization small business – Organize and Harmonize – and a Senior Advisor of a small business that he built operationally specializing in Technology Tutoring for 50+ individuals called Tech123 Ltd. He balances these responsibilities along with his "full time job" of being the Senior Operations Manager of Coinamatic Canada and is a part-time faculty member of Sheridan College teaching the Medical Devices Quality Assurance and Regulatory Affairs course. Most of David's professional career has been in the Medical Devices Healthcare Service and Quality Sector.
Interested in becoming a Brampton Mastermind? Join us today.
Photography Disclaimer
Brampton Mastermind & BEC reserves the right to photograph its events, and from time to time we use these photos in our website, publications & social media. By registering for any of our events, you understand and acknowledge that your photograph may be taken and used, per Brampton Mastermind & BEC discretion.