Description

The Brampton Mastermind Networking group designed to inspire, motivate and educate entrepreneurs in Brampton and parts of the GTA to successfully overcome business challenges.
The main objective of the session is to connect you with other business owners and entrepreneurs, who might give suggestions to the challenges you face, that would help grow your business. This networking group is created with the primary objective to connect your peers in a forum that helps you to discuss your challenges and think of solutions which you would not have thought about.
Afterall, 'Two heads are better than one'.
The event is broken up into three sections:

6:00pm - 6:15pm

- Registration & Grab your food & coffee

6:15pm - 6:45pm

- Expert Speaker

6:45pm - 7:30pm

- Discuss your current business challenges

7:30pm - 8:00PM

- General Networking


Expert Speaker: Balbir Sohi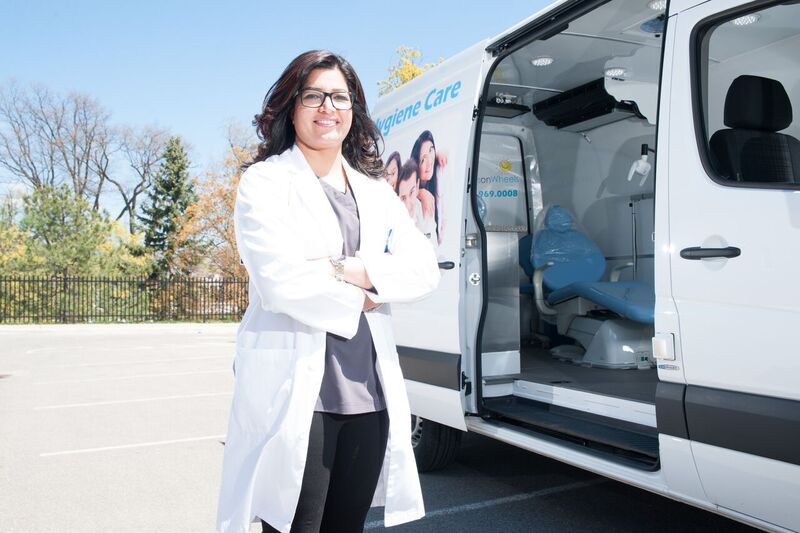 Balbir Sohi M.Sc. RDH CDTC, is a successful business entrepreneur and owner of 'Smiles on Wheels' (a Dragon's Den-winning mobile dental hygiene concept) as well as founder of 'My Dream Smile' (not-for-profit organization). She is the host of a television program 'Health Talk with Balbir' and the annual event 'Let's Walk Health'. She is working with Colgate as oral health advocate in schools for their BSBF program.
Beyond these ventures, Balbir selflessly volunteers as an oral health advocate not only in local community, but also visits rural India every year to bring awareness about oral health issues. She also serves as a youth motivational speaker and business mentor for the post engineering students at McMaster University. She regularly mentors other hygienist, inspiring them to start their independent practice and guiding them towards success.
Committed to community development, she plays an active role as a Director and member of many organizations, sharing her time and business expertise. She has been commended by local politicians and the City of Brampton for her entrepreneurial skills and philanthropic efforts, receiving a number of awards including Women Hero Award 2014 by WINGS, Women Achiever Canada 2015, Women Hero Award 2017 by ICACI, Community Service Award by ODHA( Ontario Dental Hygiene assosication), Influential Sikh Women Global 2017 by Sikh network UK. Most recently, she was recognized by the Brampton Board of Trade with the 'Top 40 under 40' award.
Balbir can be identified as a social worker, a leader, an innovator, an agent of change, and an industry influencer.
Interested in becoming a Brampton Mastermind? Join us today.
Photography Disclaimer
Brampton Mastermind & BEC reserves the right to photograph its events, and from time to time we use these photos in our website, publications & social media. By registering for any of our events, you understand and acknowledge that your photograph may be taken and used, per Brampton Mastermind & BEC discretion.