Description
Looking for Work in Transportation Industries?
DO NOT MISS THE BRAMPTON TRANSPORTATION CAREER FAIR:
TIME: 1:00PM TO 3:00PM
Venue: EMBASSY GRAND CONVENTION CENTRE

Hotel Address:
8800 The Gore Road, Brampton, ON L6P 0B1
MEET FACE TO FACE WITH TRANSPORTATION INDUSTRIES
Recruiters, HR Managers, Hiring Companies, Associations, Employment Agencies.
Truck Driver, Aircraft Pilot, Van Driver, Airport Operations Crew Member, Nationwide Driver, Air Traffic Controllers, Bus Driver, CDL Driver, Cab Driver, Chauffeur, Conductor, Courier, Delivery Helper/Drivers, Dispatcher, General Driver, Driver/Sales Representative/Workers, Railroad Conductor,Route Driver, Shuttle Car Operator, Streetcar Operator, Subway Operator, Taxi Driver, etc.
FREE ADMISSION FOR JOB SEEKERS
ONLINE REGISTRATION REQUIRED, CLICK HERE TO REGISTER
SUBMIT YOUR RESUME FOR EMPLOYERS
Employers might contact you before the Job Fair. UPLOAD RESUME HERE
HUNDREDS OF DAILY JOB POSTINGS: CLICK HERE TO APPLY TODAY
EMPLOYER REGISTRATION CLICK HERE
EMPLOYER SOLICITATION IS NOT ALLOWED AT THE JOB FAIR.
PAST JOB FAIR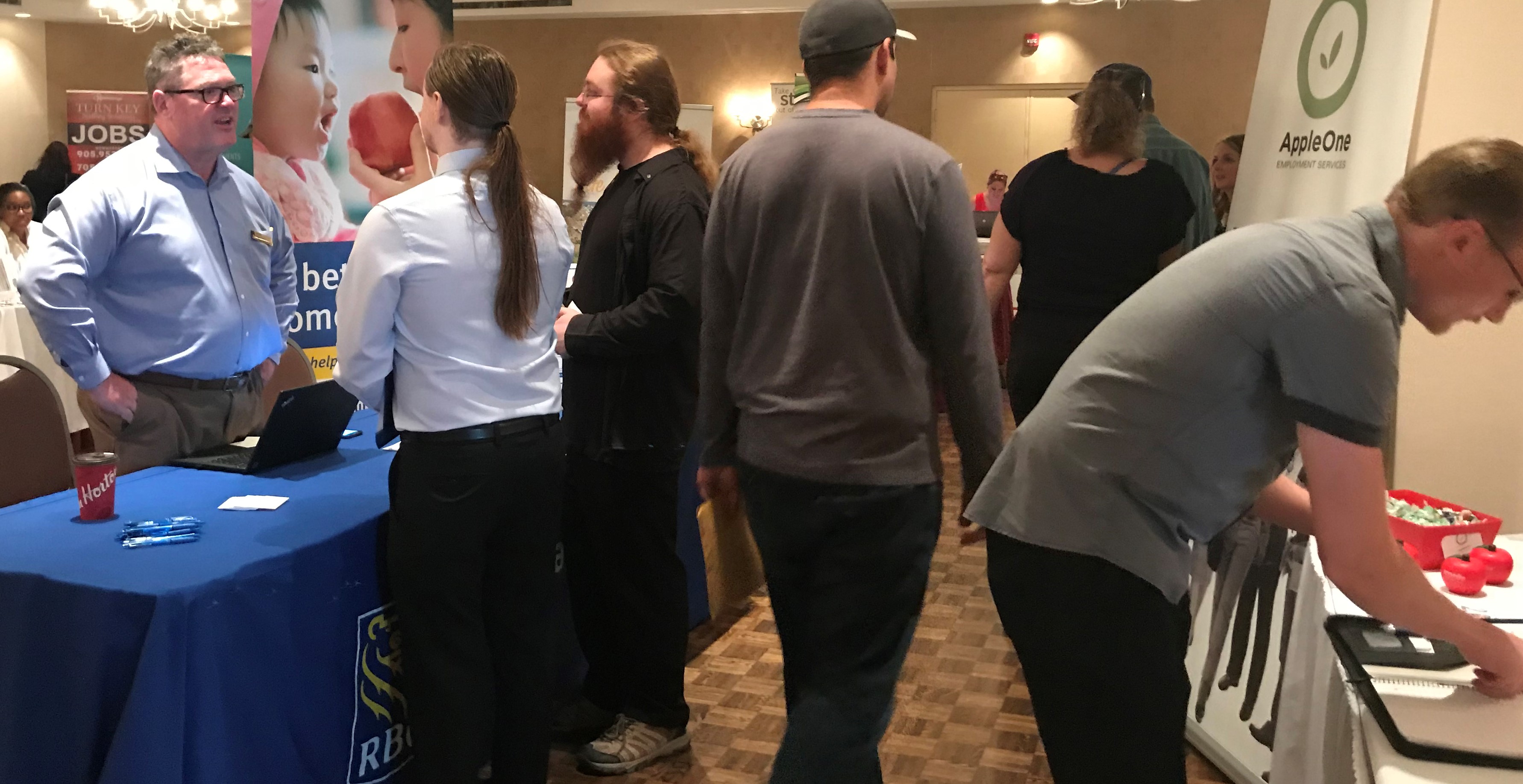 STAY CONNECTED WITH JOBS CANADA
BLOG CANADA | WEBSITE | FACEBOOK | LINKEDIN | TWITTER | YOUTUBE | PINTEREST | INSTAGRAM
Organizer of Brampton Transportation Job Fair – October 22nd, 2019
Canada's most established and most attended Career Fairs in the country.  We host more than 75 Career Fairs yearly, bringing together over 500 Exhibitors and thousands of Job Seekers across Canada and international. We connect Candidates and Organizations looking for employment, education and training opportunities across Canada. We create possibilities for career advancement, continuing education and personal development. We organize multi-sector recruitment events open to all local, regional, provincial, national and international organizations.