Description
A collaborative look at your brand (including website and social media profiles) and how to improve the image of your organization or project.
Evaluate your web presence and your brand and get peer-reviewed as well.
In addition, we will have a look at our own Incubate Institute website and discuss how we can improve our functionality and our member landing pages.
Hosted by Local Experts Daniel Francavilla of Now Creative Group and Samantha Angel of Trellis Concepts.
Gain an edge and join us for this productive use of 2 hours. Light refreshments served.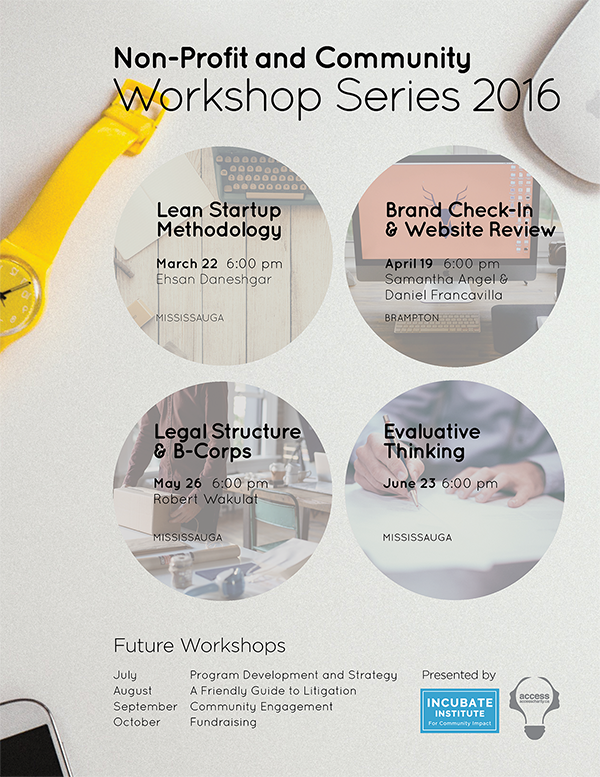 Organizer of Brand and Website Check-In and Live Critique
The Mission of the Incubate Institute is to support up and coming groups working on non-profit, charitable, and entrepreneurial projects in years one, two and three. We provide mentorship, funding assistance, and expertise to help community projects be successful.
The Vision of Incubate Institute is to see that the ideals and spirit of altruism that we bring forth into the community be passed on by all the people that we serve and mentor. Incubate Institute is a volunteer-run organization initiated in mid-2014 to address the lack of support for community groups in the initiation stages of organizational development.