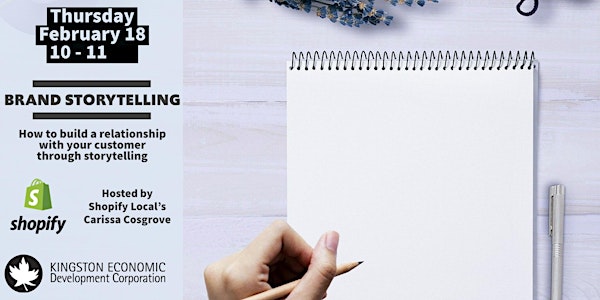 Brand Storytelling - How to Build a Relationship With Your Customer Through
Brand stories are an important and often overlooked part of building an online business.
About this event
The story of your brand helps you to build trust with your audience and connect to new customers. Join Carissa to learn more about why your story matters and what you need to do to get started.