Description
YWiB Vancouver is proud to present Brand Yourself!, a panel and workshop event on building your personal brand.

Whether you're interested in finding a new job opportunity, growing your side hustle, or expanding your network, having a strong and identifiable personal brand will take you to the next level when it comes to your career aspirations.

What is your story? How do you develop your personal brand? How do you market and sell your brand personally and professionally? We will seek to answer these burning questions and more.
---

PERSONAL BRANDING PANEL + WORKSHOP
Mobify, 725 Granville
Thursday, March 1, 6-9pm

Join us for an exclusive panel event with industry experts who have honed in the art of personal branding. In our discussion, our panelists will share their insights on how to build a narrative around your strengths, how to turn your personal brand into a job or a business, how to choose the correct mediums to build your brand, and best practices when navigating your online platforms. Following our panel, attendees will engage in an interactive workshop session by our workshop facilitator, who will share their strategies and tips on cultivating your personal brand.

Itinerary:

6:00 – 6:30 PM: Registration
6:30 – 7:30 PM: Panel + Q&A
7:30 – 7:45 PM: Break
7:45 - 9:00 PM: Workshop
9:00 – 9:30 PM: Networking

The Panel Moderator:



Natasha Jeshani is the owner of TAFA Consulting Corp, a Human Resources and Recruitment Consulting Firm in Vancouver.

Born almost 5 years ago as a side hustle, TAFA Consulting Corp is now her full time 3rd baby and passion project turned buzzing HR firm, catering to companies that require any type of strategic or operational HR and Recruitment Support. Natasha and her team are focused on doing good work with good people and being a true value add for organizations of any size.

Natasha also supports candidates by hosting resume and interview clinics as well as career coaching. She is a speaker, an active mentor with YWiB, and a soon to be author (stay tuned!).

Follow Natasha on LinkedIn, Facebook, Twitter, and Instagram.

The Panelists:




Michele Murphy, MA BEd is a professional educator and writer. Michele has taught career education in a range of contexts, including high school, college and most recently to university graduates in her current role as the Alumni Career Educator at UBC.

Michele's approach to career education and career development is solution focused, hope centered and action oriented. She is most engaged when teaching and facilitating groups; she believes strongly in the power and value of the collective wisdom in the room (including the online room!)

Michele is a seeker, an introvert, and an idealist who believes the foundation of authentic leadership is service and contribution. Her favourite career question is "what's next?"

Follow Michele on LinkedIn and Twitter.



Brianna Blaney is on a mission to make businesses human! As the Founder and Managing Partner of Envol Strategies, a boutique talent acquisition and employee experience firm, Brianna understands the importance of building a strong personal brand for both professionals and entrepreneurs. She is also developing an AI-powered HR technology platform, which is currently in incubation with e@UBC.

When she's not building people strategies and driving the future of work, Brianna advocates for local initiatives with organizations like the Vancouver Aquarium, Young Women in Business, and her newly launched charitable platform, PHIL.gives.

Follow Brianna on LinkedIn, Facebook, Twitter, and Instagram.



Dr. Grace Lee is a product management executive, entrepreneur, and keynote speaker with 12 years of experience designing strategies to understand the brain in health and disease. With a PhD in Neuroscience, she is an author with contributions to the medical science literature on neurodegenerative diseases and healthcare ethics.

Grace has carved out an unconventional career journey from neuroscience to marketing to entrepreneurship. She currently uses her corporate product management experience as Director of Krimson Marketing Inc., a B2C e-commerce company delivering unique, custom-made items on online marketplaces globally.

Inspired by her adoptive parents from Uganda who built an orphanage on the outskirts of Masaka, Grace is passionate about leadership, growth and unity. Grace is known in the academic and business communities for her advocacy work as a mentor and consultant.

Extracting ideas from neuroscience research and her cross-cultural experiences, she customizes her talks to inspire people to embrace authenticity and define their own success.

Follow Grace on LinkedIn, Twitter, and Instagram.




Alicia Haque is a British writer, blogger & YouTuber who has created a successful travel & lifestyle brand over the last 3 years. Hallmarked as a destination for stylish adventure, her blog, Go Live Explore, is an outlet for travel, fashion, fitness, and everything in-between. Her goal is to inspire people to explore new places and live their best life. Through content that blends British style with Canadian & worldly adventures, Alicia has amassed a global following and has worked with major brands such as L'oreal, Google, Air Transat, Ford, and Telus.

Follow Alicia on Twitter, Facebook, Instagram, and YouTube.

The Workshop Facilitator: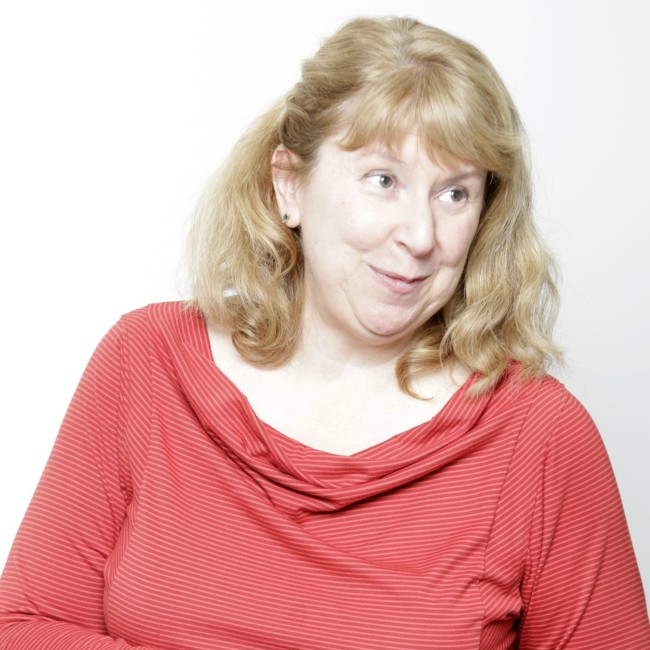 For Ann Stone, the process of finding your personal brand and communicating it well to others with intent is a great passion.

Ann's university career includes teaching assignments at the BCOMM, MBA, MM, IMBA, and Executive Education programs at UBC. She came to teaching after leadership roles at VP or above at The Coca-Cola Company, Church's Chicken, International Dairy Queen and Papa Murphy's Pizza. Ann started her career in Brand Management after picking up an MBA from the Ross School of Business at the University of Michigan. Like many Vancouverites, she is an immigrant (from the USA) and is still a bit bewildered by all the fuss about hockey.

Follow Ann Stone on LinkedIn.
---
We hope the insights shared and gained from our event series will empower you in cultivating a personal brand that best represents your personal and professional strengths and potential.

Light refreshments will be provided.

Want to ask one of the panelists something specific? Let us know in advance by tweeting your questions to @YWiB with the hashtag #YWiBBranding
---

YWiB Vancouver aims to bring professional women together in a community where they can develop their skills, build their careers, and be empowered to reach success on their own terms. Want to hear about YWiB Vancouver's other events? Follow us on social media to stay up to date.
Visit us | ywib.ca/vancouver
Email us | vancouver@ywib.ca
Twitter | @YWiB
Facebook | youngwomeninbusiness
Instagram | @ywibvancouver
Organizer of Brand Yourself! A personal branding event presented by YWiB