About this Event
In the world of marketing, the most fundamental principle for any product or service is the building, nurturing and protection of the brand. While products and services will change over time, the brand is an omnipotent, consistent element that fundamentally shapes perceptions, intentions and actions. It embodies the identity, values, purpose and vision for any product or company, and is essential equity that can add enormous value to a company over time.
In this workshop, Colin Macrae will lead a discussion of brands that we currently uphold as best-in-class, expose why branding matters to any product or idea (no matter the size or stage), examine the foundational elements of a brand and lead the workshop participants through a process of brand building for their own product or service.
Bring your project(s) with you! Part of this workshop is dedicated to applying the learning outcomes to your product/idea.
Date: Wednesday, Sept. 25
Time: 10AM - 12PM
Location: SFU Surrey, 3200
Pizza lunch provided.
SCHEDULE
9:30AM - Registration
10:00AM - Workshop
12:00PM - Lunch and networking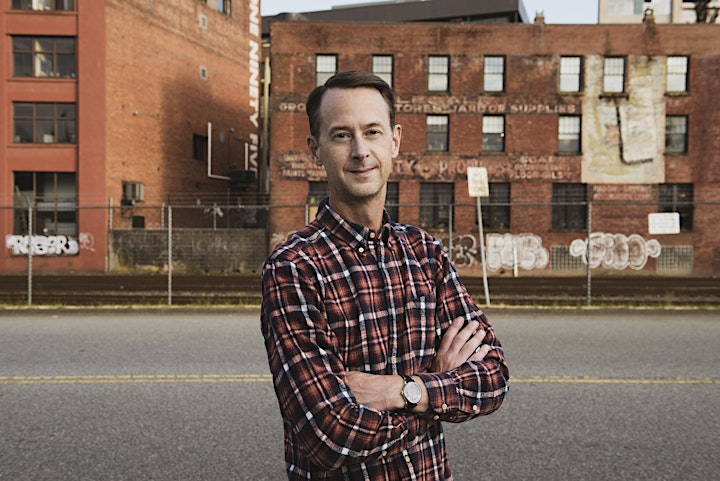 COLIN MACRAE
Colin Macrae is a marketing and communications leader with an integrated skill set across the full spectrum of the industry. Having worked in the field for more than 25 years, he now consults with clients on multi-channel storytelling strategies and plans, corporate and product brand development, executive leadership and strategic communications programs, and building world-class marketing teams and programs. He also provides coaching to leaders who embrace an outcome-oriented, positive, and human-centric approach to personal development and growth.
Before moving back to the consulting world, Colin spent almost 15 years in marketing and communications leadership roles at Electronic Arts. Prior to joining EA, Colin operated his own marketing and communications consulting practice, providing senior communications and business counsel to leading national and international clients. He is a 10+ year Mentor in the Leaders of Tomorrow program and also a past Board Member of DigiBC. Learn more about Colin.

Supporting early-stage entrepreneurs and startups at Simon Fraser University for 10 years and counting!
Coast Capital Savings Venture Connection is Simon Fraser University's flagship program for early-stage ventures, offering support through incubation, mentorship, office space, and access to the university's vast entrepreneurship community.
Operating across all three SFU campuses, we support current SFU students, staff, faculty and recent alumni from all faculties and programs. Learn more.
-------------------------------------------------------------------------