About this Event
Building or pivoting your brand doesn't have to be a mysterious dark art, nor does it have to take months to do — it's something you can learn in one day and then instantly apply to your business (and future businesses) for years to come using BrandJitsu™.
At the end of this session you will have identified your Brand DNA, Brand Personality, The Stories that Drive You and Your Hero, and the beginnings of Your Brand Bible.
BrandJitsu is a proven methodology designed to help you find, shape, and share your story so everyone gets it.
Who is BrandJitsu for?
Early- and funding-stage start-ups
Entrepreneurs and new businesses
Established businesses looking to pivot
Established businesses in a crowded market needing to differentiate
Businesses with misaligned teams
About the Workshop
Small Class Size
4-hours
BrandJitsu workbook and course materials
Brand Bible Template
BrandJitsu was developed by Michael Dargie after several decades of working with companies to help them find and share their brands with the world. It takes a practical and effective approach to building a brand from the place where it matters most, the beginning.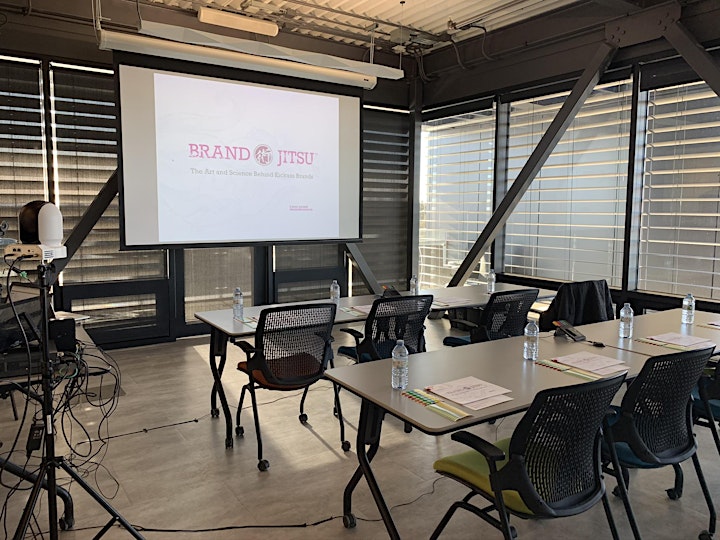 "Well done! Your insight and expertise is very motivating and invigorating and I can't wait for the next one!" WARREN, Rocky Mountain Sidecar Adventures
"Learning about Brand DNA and Stories is fantastic! So many businesses could use help with this!" KIM, Entrepreneur
"Michael, you just have that knack of making the extremely-complicated simple to understand — we learned so much! We love your awesomeness!" TREVOR & LANCHI DECK, Too Cool Motorcycle School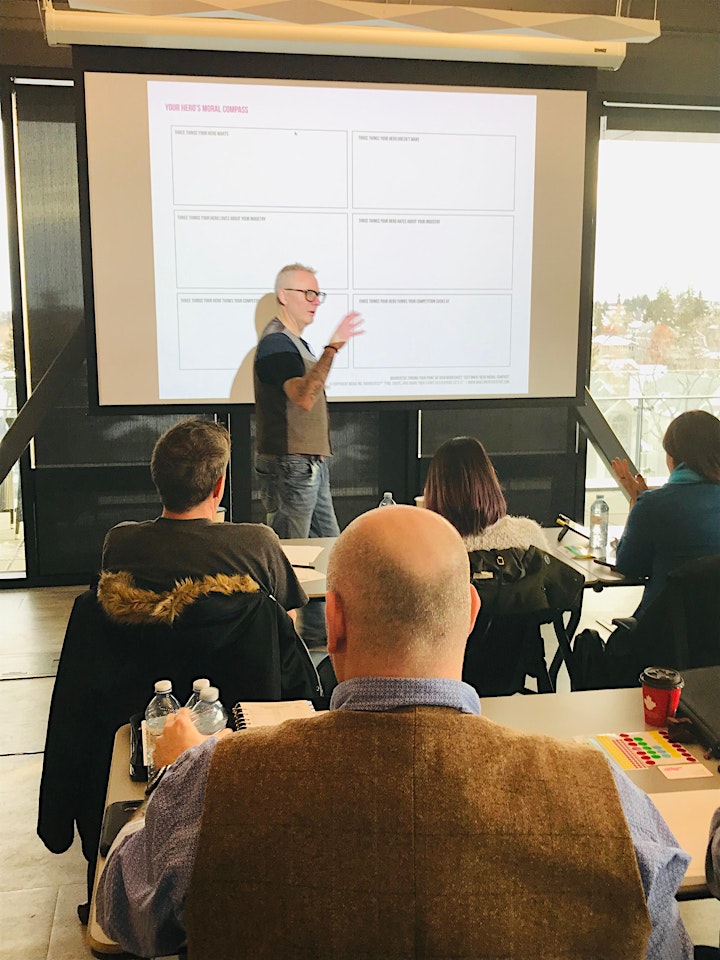 "Thank you for sharing such a vast array of knowledge, curating such an educational experience, and offering this incredibly valuable learning opportunity!" STACEY, Smashing Dahling Events
"Such an excellent workshop! Jam-packed with useful information. It was timed well to not allow for too much over-thinking and keeping everyone engaged. I left with very valuable tools that I will use immediately in my business." MEGAN, Dogma Dog Training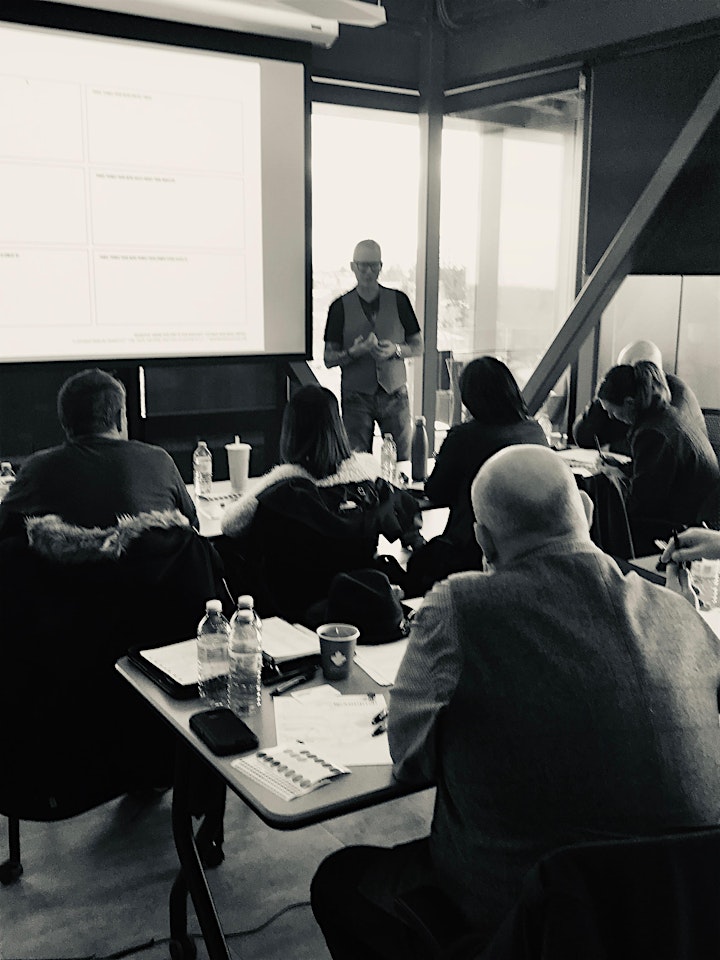 "The amount of value I got out of this workshop is huge! Pound for pound BrandJitsu is the best in class to get your brand humming and your customers excited to buy whatever you're selling." DALLAS, Lift Renovations
"Immediately usable is right. With one half-day session I've changed the way my business is perceived and am already seeing results." CARRIE, Team Mojo
"One of the best. Focusing on my Brand DNA allowed me to better see where to spend my energy -- now I know who to market and promote (and ultimately sell) my services to." CALUM, Performer