#BrandYourself

Wednesday, 4 October 2017 from 6:00 PM to 9:00 PM (EDT)
Event Details
ENGLISH BELOW
Combien de fois vous êtes-vous retrouvé dans une situation impromptue où vous deviez vous vendre, ainsi que votre business ?
Avez vous eu des difficultés à trouver les mots pour intriguer, engager et persuader ?
Êtes-vous capable d'exprimer ce qui vous rend unique ?
Obtenez des solutions qui transforment votre façon de gérer vos affaires et qui impactera vos échanges.
Votre public décide en quelques secondes s'ils souhaitent faire affaire avec vous. Apprenez à donner une forte impression que personne ne pourra copier.
Notre méthodologie d'Archétypes fait ses preuves depuis des années sur le marché mondial, où des compagnies renommées s'en servent pour créer des marques symboliques. Coca Cola, Apple et Nike, par exemple, ont basé toute leur stratégie sur leur identité unique. C'est ce qui a fait leur succès.
Mais vous n'avez pas besoin d'être dans ce top 100 pour créer une marque charismatique.
Rejoignez-nous à cet événement et vous allez :
Découvrir les bienfaits de connaitre votre Archétype de marque 
Apprendre sur d'autres marques internationales et savoir comment elles utilisent leurs archétypes
Participer à des discours interactifs et des exercices
Repartir avec un "modèle d'identité de marque" auquel se référer
Rencontrer autres compagnies en degustant des hors d'oeuvres et du vin
La soirée sera accessible aux anglophones et francophones.
A PROPOS DE LA PRÉSENTATRICE - EN QUÊTE D'IDENTITÉ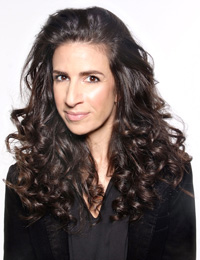 Elle est arrivée à un tournant et a décidé de prendre une direction qui lui était étrangère. Cela lui a parfois fait peur. « Oui, ce doit être le bon chemin à prendre », pensait-elle, « cela semble trop inconfortable pour être le mauvais choix ».
Après plus de 15 ans de management corporatif chez des annonceurs comme Adidas, Molson et La Gazette de Montréal, Sabrina Prioletta, spécialiste des marques, a décidé de réinventer sa propre image de marque.
Son évolution au cours du temps lui a permit de comprendre profondément les réalités du marché actuel.
Sa fierté vient des différents prix qu'elle a gagner pour des campagnes marketing, mais aussi des initiatives de vente qui ont générées de forts revenus.
Sa passion pour l'expression et la communication l'ont amené au delà du marketing et l'ont poussé à dédier plusieurs années à une maîtrise en développement personnel. 
En entraineuse certifiée, Sabrina facilite aussi la communication, le leadership et les programmes de compétences visant à délivrer votre véritable valeur, tout en apprenant des méthodes efficaces.
Ses spécialisations pour l'expression personnelle et pour l'identité de marque sont les clés de ce qu'elle apporte à SIVA Marketing - ainsi ses clients et étudiants voient leurs résultats transformés !
---
How many times have you been in an impromptu situation where you had to sell yourself or your business? 
Did you struggle to find the right words to intrigue, engage or persuade? 
Were you able to express what really sets you apart? 
Get solutions that transform the way you do business & impact your exchanges.
Your audience decides within seconds if they like you, whether they will do business with you. Learn how to make a powerful impression that nobody can copy.
Our Archetype methodology has been proven for years on the global marketplace, where renowned companies use it to create meaningful brands. Coca Cola, Apple and Nike, for example, have based their entire Marketing Strategies on their unique identity.  And this is what has made them so successful.
But you don't need to be one of Fortune's 100 to create a charismatic brand. 
Attend this event and you will: 
Discover the benefits of knowing your 

Archetype

 

Gain insights from industry leaders 

& how they marketed using Archetypes

 

Participate in interactive 

discussion

s

 and 

exercises 

 

Leave with a Brand Identity Model that you can refer to

 

Network & mingle with other like-minded business leaders

 over wine & appetizers

The evening will be facilitated in English & French.  
ABOUT THE SPEAKER 
-  
ON A QUEST FOR TRUE IDENTITY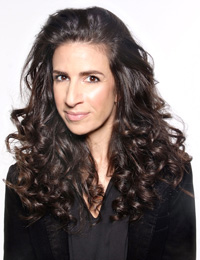 She arrived at a crossroads and decided to take a direction that was foreign to her.  That even scared her.
"Yes, this must be the right way"
, she thought, "
it feels 
way 
too uncomfortable to be wrong
."
After 15+ years of corporately managing tier-1 brands, including: 
adidas
, Molson, and The Montreal Gazette, Sabrina 
Prioletta
, Brand Strategist
decided to 
reinvent her own Brand Identity.
Her reach over the years has provided Sabrina with a deep understanding of today's business realities.
She prides herself with award-winning marketing campaigns and retail initiatives that have generated highly sought-after revenue streams on brand portfolios worth over 60 M $.
Her passion for self-expression & communication extends beyond Brand Marketing and triggered her to dedicate several years to Personal Development mastery.
A Certified Dale Carnegie Trainer, Sabrina also facilitates Communication, Leadership & Presentation-skill programs aimed at delivering quantifiable value, through proven accelerated-learning methodologies.  
Her dedication to self-expression and 
brand 
identity is key in all she does 
at 
SIVA Marketing
– so that her clients and students experience transformational results!
When & Where

SIVA Marketing
4030 Rue Saint-Ambroise
#226
Montréal, QC H4C 2C7
Canada

Wednesday, 4 October 2017 from 6:00 PM to 9:00 PM (EDT)
Add to my calendar
Organizer
Chez SIVA, tout est dans la transformation.
Nous sommes des spécialistes de la marque, engagés à écouter et comprendre votre univers. Nous souhaitons créer ensemble des solutions uniques qui vous aideront à atteindre vos objectifs, et à créer un positionnement de marque puissant. Il est temps d'AGIR et d'être ENTENDU. Il est temps d'abandonner les choses qui ne vous serviront pas à long terme.
Découvrez votre archétype de marque et accédez instantanément à votre véritable voix.
---
SIVA is all about transformation.    
We are Branding Strategists committed to listening and understanding your world intimately. 
This allows us to co-create unique solutions that help you attain your goals & position your brand powerfully.  It's time to STAND OUT and BE HEARD.   It's time to let go of what is no longer serving you.   
Discover your Brand Archetype and immediately access your true voice. 
SIVA   #TheVoiceOfYourImage