Multiple Dates
BRAVE For TEEN GIRLS•EMPOWERMENT-CONTACTLESS DRIVE THRU PICKUP-Feb 25 or 26
BRAVE for TEEN GIRLS OUTREACH CONTACTLESS Drive Thru Pickup for the Sannich & Sidney areas of Victoria Feb Thurs 25th or Fri 26th 3pm-6pm
About this Event
Hello Teens & Parents
Life can seem harsh and sad right now with restrictions and limits on social interactions and everyday events. We want to change things up for you with something called BRAVE! We've designed it to meet Provincial Health Safety Order Standards.
BRAVE is a global movement that was started with a key purpose to empower teen girls to believe in themselves and be encouraged to dream big for their future. This is what's happening this year...
Our second annual outreach BRAVE event was scheduled for the month of February. With COVID-19 safety measures in place we are unable to meet in person. We decided to not cancel or postpone but to make this a drive thru pickup (or delivery if needed)that is contactless. We have a large parking lot to drive in and thru, we'll be there to direct you to our pickup station. At the site of pickup you get to remain in your vehicle and we will load your Brave gear and all sorts of giveaways, snacks and empowerment resources into the back of the vehicle.
Bonus: ⭐️ The Driver of your vehicle will also receive an appreciation gift to treat themselves as a thank you from us for being your chauffeur to the Drive Thru.
In your tote bag will also be information for a live streaming and pre-recorded session with a guest speaker and panel guests. This session will include topics that relate to teen girls and be filled with messages of hope and courage for your everyday life during and after the pandemic.
Across Canada there will be similar Brave for Teen Girls events hosted by The Salvation Army happening at the same time as this one in Victoria
We welcome you to be part of the 2021 Brave Movement coming soon. Invite other teen girls to join in this free activity! Register soon!
There's more...
* We have now reached the first 40 registrations. Those registered #41 & up can be sure they will still be getting all the same amazing Brave gear and extras as the early registrations*
PRIZES PRIZES PRIZES - Details To Enter the Draw: only 2 things to qualify
Be one of the first 40 girls to register
Come to the Drive Thru for your Brave Giveaways or Arrange Delivery to a place of your choosing
Draw Details:
One prize per name drawn
Limited Quantity of Prizes
Register asap and if you are unable to find a ride to the Drive Thru we will meet you to deliver the same package. You pick the place for us to meet!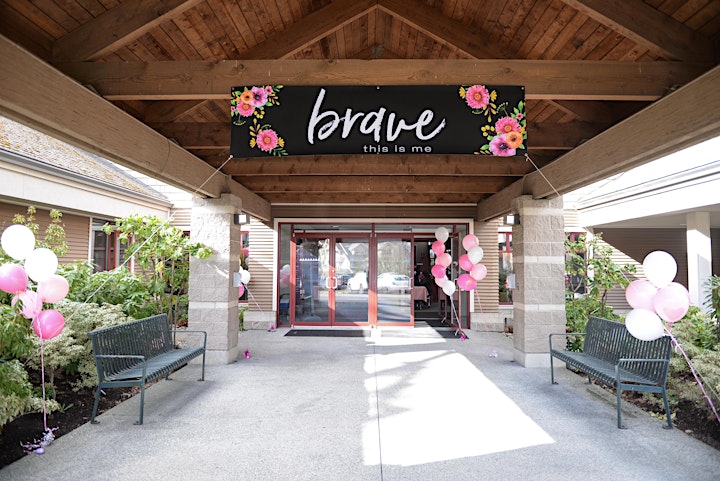 We are including here some photos of last years event (2020) and our guest speaker Lisa Barnes talk