Sales Have Ended
Registrations are closed
Call-in information and Q&A information (Sli.do): You are invited to call Webinar on Lifesize. Join the meeting: https://call.lifesizecloud.com/2008663 Join the Lifesize meeting using Skype for Business: https://skype.lifesizecloud.com/2008663 Call in by Phone or Mobile (audio only) Canada: +1 (844) 572-5683 Meeting extension: 2008663# Additional numbers: https://call.lifesize.com/numbers Calling from a Lifesize conference room system? Just dial 2008663 with the keypad. Other ways to call: https://call.lifesize.com/otherways/2008663 Q&A Information: https://app.sli.do/event/lj2qbgte OR www.sli.do Meeting # N353
Sales Have Ended
Registrations are closed
Call-in information and Q&A information (Sli.do): You are invited to call Webinar on Lifesize. Join the meeting: https://call.lifesizecloud.com/2008663 Join the Lifesize meeting using Skype for Business: https://skype.lifesizecloud.com/2008663 Call in by Phone or Mobile (audio only) Canada: +1 (844) 572-5683 Meeting extension: 2008663# Additional numbers: https://call.lifesize.com/numbers Calling from a Lifesize conference room system? Just dial 2008663 with the keypad. Other ways to call: https://call.lifesize.com/otherways/2008663 Q&A Information: https://app.sli.do/event/lj2qbgte OR www.sli.do Meeting # N353
About this event

Brave new world - navigating the crisis and its aftermath
The COVID-19-induced economic crisis: where we stand and our view of the economic outlook
Reopening our economy with a delicate new dual mandate: saving lives and livelihoods
Until the vaccine: Adapting to a completely reconfigured economic landscape
Policy solutions for the previous cycle will not work: the next expansion will require innovative thinking in Canada
"Don't let a good crisis go to waste": the potential for a better society in the wake of COVID-19

About the speaker
In partnership with Desjardins Economic Studies, Jimmy Jean, a Macro Strategist with Desjardins Capital Markets, produces macroeconomic research and generates positioning recommendations, advising clients on a variety of issues, including monetary policy, macroeconomic developments and the interest rate outlook. He holds a Master's degree in Applied Economics from HEC Montréal and holds the CFA designation. Before joining Desjardins, Jimmy Jean held the position of Senior Strategist for Developed Markets at Caisse de Dépôt et Placement du Québec. He has also worked as an economist with Moody's, RBC Capital Markets and Statistics Canada.
Awards
Desjardins Group's Economic Studies obtained first place in 2018 and on 2017 for the accuracy of their economic and financial forecasts for Canada, according to the international firm Focus Economics. This firm conducts monthly surveys compiling economic and financial forecasts for several countries. 34 respondents from around the world participate in the survey for Canada, including large Canadian banks and large international brokers. The survey includes annual and quarterly forecasts on real GDP and its components, other economic variables (inflation, unemployment rate, etc.) as well as financial variables (interest rate and exchange rate).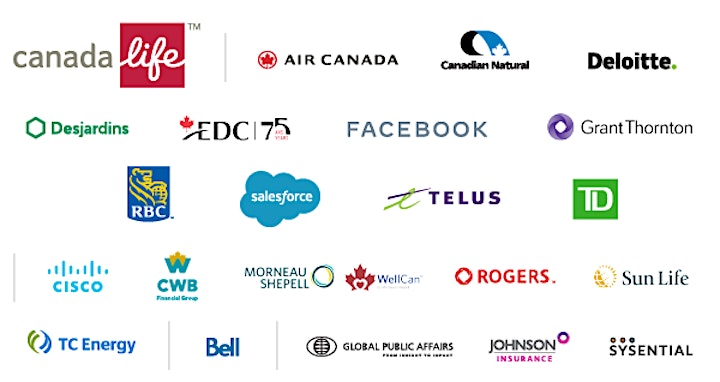 Organizer of Brave new world - navigating the crisis and its aftermath
Since 1925, the Canadian Chamber of Commerce has connected businesses of all sizes, from all sectors and from all regions of the country to advocate for public policies that will foster a strong, competitive economic environment that benefits businesses, communities and families across Canada.
With a network of over 450 chambers of commerce and boards of trade, representing 200,000 businesses of all sizes in all sectors of the economy and in all regions, we are the largest business association in Canada, and the country's most influential. The primary and vital connection between business and the federal government, our views are sought after and respected by government, business leaders and the media thanks to our well-researched reports, analyses, position papers and policy resolutions that reflect a broad business perspective.