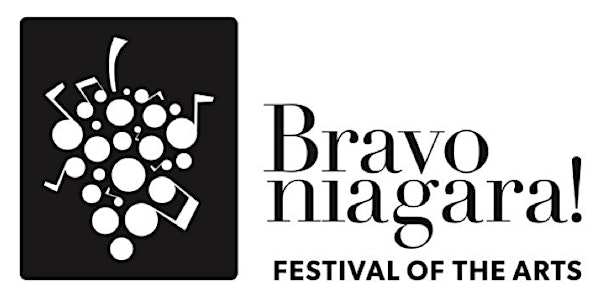 Bravo Niagara! and Quincy Jones Present Justin Kauflin & Alfredo Rodríguez
Location
Stratus Vineyards
2059 Niagara Stone Road
Niagara-on-the-Lake, ON L0S 1J0
Canada
Description
Bravo Niagara! and Quincy Jones present Justin Kauflin and Alfredo Rodríguez - Double Bill

---
Witness the Stratus Vineyards Press Alley transform from a working winery into an industrial chic jazz club for this highly-anticipated Double Bill performance featuring internationally-acclaimed jazz pianists Justin Kauflin and Alfredo Rodríguez. Both artists are represented by the legendary producer Quincy Jones.
"Simply beautiful cat... you can feel it in every note he plays."
-Quincy Jones
Justin Kauflin is a New York-based jazz pianist, composer and producer, most notably known by his appearance in the award-winning documentary "Keep On Keepin' On" based on the mentorship/friendship of Justin and legendary trumpeter, Clark Terry.
Born in Silver Spring, MD with a rare degenerative eye disease and totally blind by age 11, Justin adjusted by learning braille, cane mobility and focusing on music; performing jazz professionally by age 15. He attended the Betty Carter Jazz Ahead Residency, Vail Jazz Workshop, won the VSA International Young Soloist Award, Veer Jazz Artist of the Year, a semi-finalist in the Thelonious Monk International Jazz Piano Competition and graduated Summa Cum Laude from William Paterson University.
Through his friendship with Cee Tee, Justin met, and subsequently signed by, Quincy Jones, joining him on a couple world tours, as well as co-produce his second album, "Dedication" which was a DownBeat magazine's Editor's Pick and #1 on JazzWeek Chart.
"Alfredo is without doubt one of the best young pianists I've ever seen and with the enormous skills that he already possesses, his potential is limitless."
-Quincy Jones
Grammy® nominated artist Alfredo Rodríguez reflects the talents of legendary jazz pianists Keith Jarrett, Thelonious Monk, and Art Tatum. Schooled in the rigorous classical conservatories of Havana, Rodríguez's riveting artistry is informed as much by Bach and Stravinsky as it is by his Cuban and jazz roots.
Discovered at the 2006 Montreux Jazz Festival by Quincy Jones, Cuban-born Alfredo Rodríguez has distinguished himself as the definition of jazz and improvisation without boundaries. He is the man behind the piano with fingers that seem to travel from one end of the world to the other, just within the span of the keys; his mastery of the art has earned him frequent appearances on prestigious stages around the world such as the Playboy Jazz Festival at the Hollywood Bowl, Montreux Jazz Festival, North Sea Jazz Festival, Jazz in Marciac, Umbria Jazz and Jazz A Vienne. Additionally, Rodríguez was nominated for a 2015 Grammy® in the category of "Best Arrangement, Instrumental or A Cappella," for the track "Guantanamera," from his 2014 release, The Invasion Parade.
Ticket policy: Please note that all individual ticket sales are final. There are no refunds, exchanges, or cancellations. All artists, programmes, dates, times, and prices are subject to change without notice. Bravo Niagara! regrets that tickets not used due to inclement weather or traffic delays cannot be refunded, exchanged, or returned.