Bravo Niagara! Presents Veronica Swift and the Emmet Cohen Trio
Description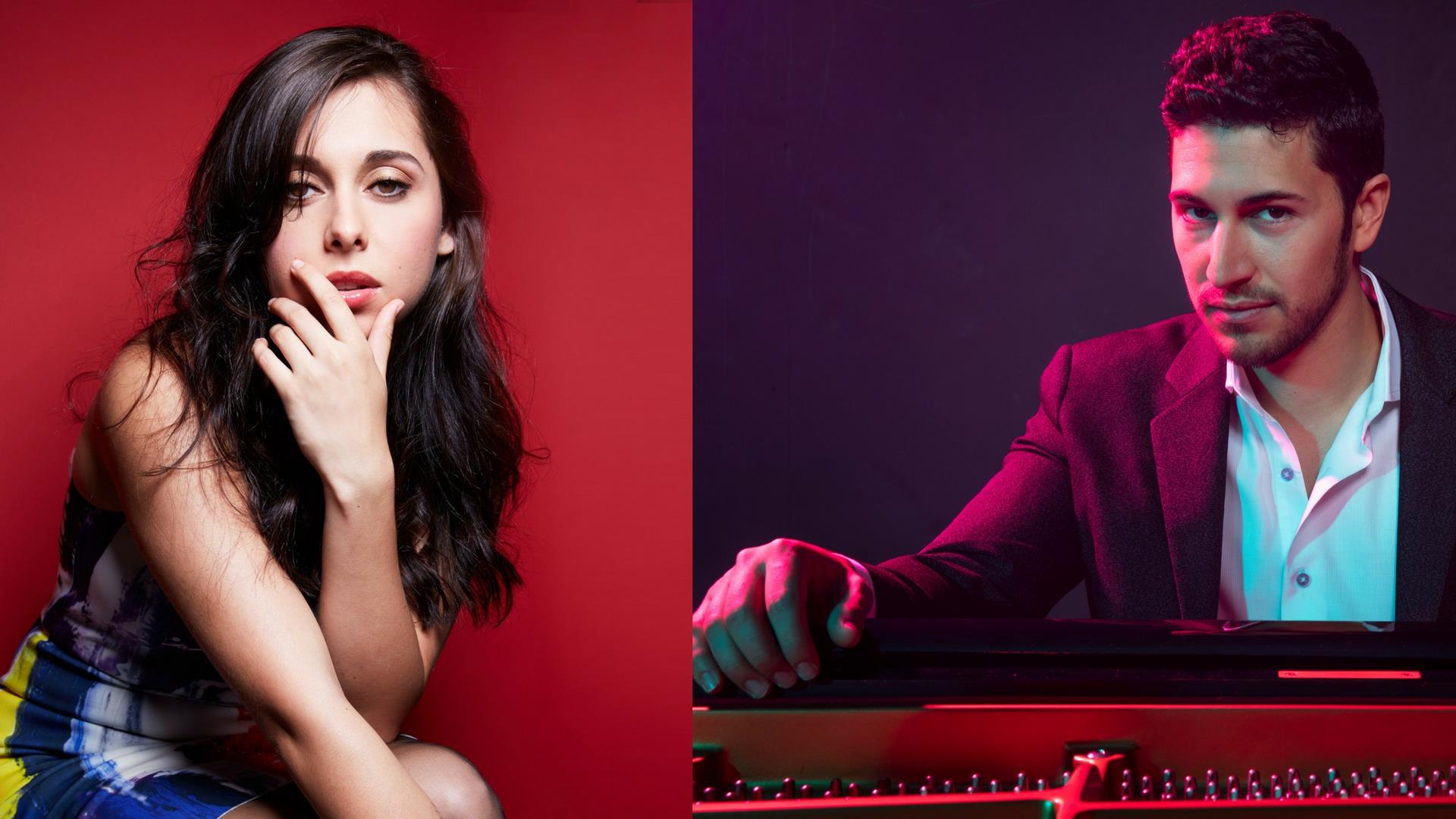 Bravo Niagara! Presents Veronica Swift (Canadian debut) and the Emmet Cohen Trio

Veronica Swift

"A master class on space and dynamics... an adept lyrical interpreter... tremendous tonal command"
-JazzTimes
At age 23, Veronica Swift is now being recognized around the country as one of the top young jazz singers on the scene.
In 2015, she won second place at the prestigious Thelonious Monk Jazz Competition. In 2016, she was a guest artist with Michael Feinstein at Jazz at Lincoln Center. Veronica's first appearance at Jazz at Lincoln Center was at age 11.
Veronica's latest recording project "Lonely Woman" out this year features some of the hottest young jazz players on the scene including Emmet Cohen, Benny Bennack III, Daryl Johns (with whom she shared the Grammy Choir/Band experience), Matt Wigler, and Scott Lowrie.
In addition to performing the Great American Songbook and Bebop and Vocalese classics, Veronica is also a passionate devotee of 20s and 30s music.
Veronica recently returned from opening the Jazz at Lincoln Center Jazz Club Dizzy's in Shanghai, China. She also tours regularly with GRAMMY-winning trumpeter Chris Botti.
Veronica will record her next album for release this year, which will feature the great pianist Benny Green and his trio.
Emmet Cohen
Multifaceted American jazz pianist and composer Emmet Cohen is one of his generation's pivotal artistic figures. Downbeat praised the "nimble touch, measured stride and warm harmonic vocabulary" he employs to communicate with other musicians and audiences at what he terms "the deepest level of humanity and individuality."
Cohen plays with the command and passion of an artist fully devoted to his medium. Leader of the "Emmet Cohen Trio," Cohen presents jazz performance lectures through the YoungArts Foundation and Lincoln Center's "Jazz for Young People" program. He has appeared in the Monterey, Newport, North Sea, Bern, and Edinburgh jazz festivals, among others, and at many famous music venues, including Rose Hall and the Kennedy Center. Cohen has also played in legendary international nightspots, such as Birdland, the Blue Note, Dizzy's Club Coca-Cola, Jazzhaus Montmartre, and Ronnie Scott's. He is Hammond B-3 organist-in-residence at Harlem's Smoke jazz club.
A Suzuki piano student at age three, Cohen holds jazz piano degrees from the Manhattan School of Music (M.M.) and the University of Miami (B.M.). He was finalist in both the American Pianists Association's Cole Porter Fellowship (2015, 2011) and the Thelonious Monk International Piano Competition (2011). Cohen has performed or collaborated with Debbie Allen, Ron Carter, Jimmy Cobb, Lea DeLaria, Kurt Elling, Billy Hart, Jimmy Heath, Ali Jackson, Bill T. Jones, Brian Lynch, Christian McBride, and Herlin Riley.

Ticket policy: Please note that all individual ticket sales are final. There are no refunds, exchanges, or cancellations. All artists, programmes, dates, times, and prices are subject to change without notice. Bravo Niagara! regrets that tickets not used due to inclement weather or traffic delays cannot be refunded, exchanged, or returned.